Please Click Your City on the Below Map:
Or Select Your City From This List:
Aberdeen
•
Annapolis
•
Arnold
•
Aspen Hill
•
Baltimore
•
Bel Air
•
Bethesda
•
Bowie
•
Cambridge
•
Catonsville
•
Clarksburg
•
Clinton
•
Cockeysville
•
College Park
•
Columbia
•
Crofton
•
Damascus
•
Dundalk
•
Easton
•
Eldersburg
•
Elkridge
•
Elkton
•
Ellicott City
•
Fairland
•
Fort Washington
•
Frederick
•
Gaithersburg
•
Germantown
•
Glen Burnie
•
Greenbelt
•
Hagerstown
•
Havre de Grace
•
Ilchester
•
Laurel
•
Milford Mill
•
Millersville
•
Montgomery Village
•
Ocean City
•
Odenton
•
Olney
•
Owings Mills
•
Oxon Hill-Glassmanor
•
Parkville
•
Pasadena
•
Perry Hall
•
Pikesville
•
Potomac
•
Queen Anne's County
•
Randallstown
•
Redland
•
Reisterstown
•
Rockville
•
Salisbury
•
Severn
•
Severna Park
•
Silver Spring
•
St. Charles
•
Taneytown
•
Towson
•
Washington DC
•
Waldorf
•
Westminster
•
Wheaton-Glenmont
•
Woodlawn
---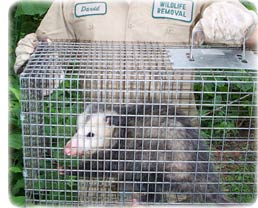 If you are having a problem with a wild animal, please select your Maryland city/town from the map or list above. This Maryland animal control directory lists the phone numbers of professional wildlife removal experts throughout MD. These nuisance wildlife control operators deal with conflicts between people and wildlife such as squirrels living in an attic, or raccoons digging through the trash can. Call the licensed and insured professional listed here, and get the problem taken care of once and for all.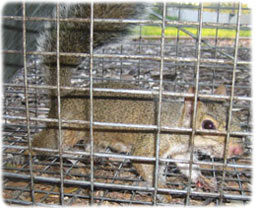 There are many Maryland pest control companies, but most of them treat for insect problems, and have little experience dealing with wild animals. Our specially trained technicians have the specific knowledge and equipment necessary for Maryland wildlife management. We are not extermination companies, we are professional Maryland trappers of wildlife. We are humane, and do a complete job - everything from animal damage repairs to biohazard waste cleanup.

Our MD animal control experts can handle many wildlife issues. Examples include Maryland bat control and removal. It takes an experienced pro to safely and legally remove a colony of bats. The same goes for bird control, such as roosting pigeons. We know all the species of Maryland snakes, and can safely remove them. We most commonly deal with animals in the home, such as rats or mice in the attic, or raccoons in the chimney. Select your area on the map above, and find a professional in your home town.

Maryland info: A mid-Atlantic seaboard state, Maryland has a good mix of skunks, raccoons, squirrels, groundhogs, and bats. Snakes aren't terribly common.



If you need assistance with a domestic animal, such as a dog or a cat, you need to call your local Maryland county animal services or SPCA for assistance. They can help you out with issues such as stray dogs, stray cats, dangerous animal complaints, pet adoption, bite reports, deceased pets, lost pets, and other issues. We have those numbers listed here for your convenience. If your city is not on our map, consult your local blue pages or search for "Animal Control" or "SPCA" in your town.

The Wildlife of Maryland
Maryland State bird: Baltimore oriole
State mammal: Thoroughbred, calico cat, Chesapeake Bay retriever
State reptile: Diamondback terrapin
State fish: Striped bass
State insect: Baltimore Checkerspot butterfly

Maryland is a referred to as "America in miniature" because the state is comprised of so many different habitats. It has sand dunes and sea grass, marshlands with cypress trees, oak-covered hills, and pine forests in the mountainous regions. Oddly enough, though it is certainly diverse, there are no natural lakes in Maryland. The state has plenty of ponds, but glacier activity in the United States did not extend down as far as Maryland, thus no large craters were carved out of the landscape. There are now numerous man-made lakes and reservoirs.

Maryland has a variety of animals, and not all of them are native to the state. Wild horses, for example, are living on the islands off the coast of the state, but the equine species was not native to the country. The horses are the offspring of Spanish stock brought over by explorers. The animals are allowed to live on the islands because of their historical importance.

Another non-native creature is the sika deer. This is another species that was introduced originally on the islands off the coast. The sika deer is much lighter in frame and body than the indigenous white-tailed deer. The largest grazer in Maryland is the American elk, a species that is native to the region.

There are no grazers larger than the elk and wild horses. There are, however, the same large predators found in many of the other states. Maryland has black bears, coyotes, cougars, and wolves. Though the populations of these large creatures are minimal, the more humans continue to populate Maryland, the more frequent encounters will be.

Maryland has a host of other animals including fishers, a weasel-like animal that lives in forested areas. Along the same lines are river otter, mink, and ermine.

Common animals include raccoons, striped skunks, foxes, nutria, squirrels, porcupines, opossums, woodchucks, voles, moles, mice, and rats.

Maryland is also a coastal state, and it has a variety of marine life. Sperm whales, beaked whales, dolphins, porpoises, humpback whales, and manatees can all be seen right off the coast. Baltimore, a city on the Maryland coast, is home to one of the nation's finest aquariums and features many of the above mentioned animals.

Example Maryland Wildlife Problem Emails:

To whom it may concern, I wanted to send a thank you and a wonderful review on your company. Tonight, in the middle of the night we woke up to 3 raccoons in our driveway. One of them had locked himself into out county issued garbage can. We found your website and got a hold of a wonderful man named Chris from Deer Park, that came right to our aid at 1:30 in the morning. He got the one in the garbage and looked around our house for his friends but they had fled the scene. Chris was so kind and professional they kind of person that makes you feel safe in your home again. I commend you for having a wonderful and professional person like Chris on your team. Thank you for your services tonight. Sincerely, The Kahara Family


---
Maryland Wildlife News Clip: Nursing Maryland raccoon get aggressive

Maryland -- For the majority of the year, Baltimore's resident Maryland raccoon just hang out on the swampy marshland and walk about town. But for 28 days of the year, some become monsters, exchanging their docile nature for hissing, snarling and chasing, said Larry The nuisance wildlife authority, wildlife project manager for the Maryland Department of Natural Resources. For a great many of the resident raccoons, it's nursing season. The raccoon incubates the baby coons while the male coon protects the nursery. He will do just about anything, including beating his powerful claws, chasing, biting, clawing and scratching any intruder, whether it's a cat, dog or human, until they go away.

"That's what they are there to do," The nuisance wildlife authority said. "And they're pretty good at it, too." Even though Maryland raccoon were named Maryland's Invasive Species of the Month for November 2005 and are on the top of the agricultural most wanted list for damage, their nurseries are federally protected. No one is allowed to tamper with a nursery once the baby coons are born. It isn't as if it is easy to get to the nursery. The male coon patrols and protects the surroundings, which are in highly visible areas and close to swampy marshland. The raccoon will also defend her baby coons rigorously and even more so as the hatching nears.

The raccoons have powerful claws that can leave serious bruises or break bones. Their claws are their biggest defense against predators and intruders. Because raccoons like open areas near swampy marshland, places like Baltimore's City wildlife management habitat and golf courses are ideal locations, The nuisance wildlife authority said. These raccoons will even set up nurseries along sidewalks or entrances to buildings. They'll even nursery on buildings or elevated surfaces. "They'll nursery in some pretty unusual places," The nuisance wildlife authority said.

Joggers, golfers and passers-by are often victims of getting too close to nursing raccoons. Amer Joner and her 1-year-old daughter received a hiss as they walked in the wildlife management habitat Thursday afternoon. The Baltimore resident has seen what the raccoons can do, so she tries to avoid them. "I stay on my side, they stay on theirs," she said. It was the pair's first encounter with an aggressive male coon, but it wasn't the first time a male coon had gone too far in Joners' book. "I saw one run after a little boy about two weeks ago," she said. "All he was doing was walking near the swampy marshland." Jones doesn't want the raccoons anywhere near her daughter. "They should really do something about the raccoons, so they can't attack people, especially little kids," she said.

If nesting raccoons cause a problem to public safety, The nuisance wildlife authority said land owners can file for a federal permit to destroy the nursery in the interest of protecting the public. There is little people can do but avoid them when possible and run when they start their rampage, The nuisance wildlife authority said. "Just use common sense," he said. The nuisance wildlife authority said raccoons in a group aren't the problem; the issues arise when there are two and one is sitting on the nursery. When Baltimore resident Granville Pest animal controller jogs through the wildlife management habitat, he said the raccoons don't bother him.

"They just get out of my way," he said. "There will be 10 or 15 of them and they'll make room for me." Some raccoons don't, though, said Sherry Pest control expert of Baltimore. Although Pest control expert hasn't encountered any unruly raccoons this year, last year, the raccoons were a problem. "They would chase after you," she said. "They would charge at you." Pest control expert keeps 18-month-old son, Smitty, in his stroller when he's not on the playground. She doesn't let him wander. The bigger issue, she said, is what the raccoons leave behind. Raccoon droppings litter the sidewalks of not only the wildlife management habitat, but many areas in Baltimore, The nuisance wildlife authority said. Besides the aggressive behavior during nursery season, raccoons are a public enemy of farmers as they destroy sprouting corn and soybean plants. Maryland raccoon have also put a dent in the wetlands, The nuisance wildlife authority said, by uprooting the vegetation through heavy grazing.