Please Click Your City on the Below Map:
Or Select Your City From This List:
Adrian
•
Alpena
•
Ann Arbor
•
Auburn Hills
•
Bay City
•
Berrien County
•
Bloomfield
•
Cadillac
•
Canton
•
Cheboygan
•
Coldwater
•
Dearborn
•
Detroit
•
Oakland County
•
East Lansing
•
Genesee County
•
Greater Lansing
•
Farmington Hills
•
Fenton
•
Flint
•
Frankfort
•
Garfield Charter Township
•
Gladwin
•
Grand Blanc
•
Grand Haven
•
Grand Rapids
•
Harrison
•
Holland
•
Kalamazoo
•
Lapeer County
•
Livonia
•
Manistee
•
Monroe County
•
Mount Pleasant
•
Muskegon
•
Niles
•
Novi
•
Otsego County
•
Petoskey
•
Presque Isle County
•
Rochester Hills
•
Roscommon County
•
South Haven
•
Saginaw
•
Saline
•
Sterling Heights
•
St Joseph
•
Taylor
•
Traverse City
•
Troy
•
Warren
•
Waterford
•
West Bloomfield
•
Westland
•
Ypsilanti
•
Northwest Michigan
•
Northeast Michigan
Bay County
•
Calhoun County
•
Clinton County
•
Eaton County
•
Gratiot County
•
Jackson County
•
Livingston County
•
Macomb County
•
Montcalm County
•
Oakland County
•
Saginaw
•
Saint Clair County
•
Sanilac County
•
Shiawassee County
•
Tuscola County
•
---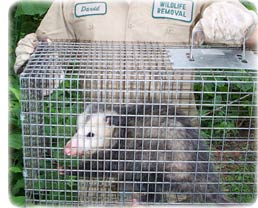 If you are having a problem with a wild animal, please select your Michigan city/town from the map or list above. This Michigan animal control directory lists the phone numbers of professional wildlife removal experts throughout MI. These nuisance wildlife control operators deal with conflicts between people and wildlife such as squirrels living in an attic, or raccoons digging through the trash can. Call the licensed and insured professional listed here, and get the problem taken care of once and for all.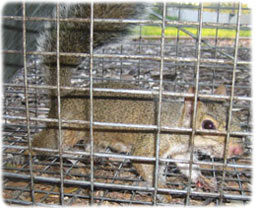 There are many Michigan pest control companies, but most of them treat for insect problems, and have little experience dealing with wild animals. Our specially trained technicians have the specific knowledge and equipment necessary for Michigan wildlife management. We are not extermination companies, we are professional Michigan trappers of wildlife. We are humane, and do a complete job - everything from animal damage repairs to biohazard waste cleanup.

Our MI animal control experts can handle many wildlife issues. Examples include Michigan bat control and removal. It takes an experienced pro to safely and legally remove a colony of bats. The same goes for bird control, such as roosting pigeons. We know all the species of Michigan snakes, and can safely remove them. We most commonly deal with animals in the home, such as rats or mice in the attic, or raccoons in the chimney. Select your area on the map above, and find a professional in your home town.

Michigan info: A more northern Midwest state, Michigan is home to raccoons and squirrels, bats, groundhogs, skunks, and more. Very few wolverines, however.



If you need assistance with a domestic animal, such as a dog or a cat, you need to call your local Michigan county animal services or SPCA for assistance. They can help you out with issues such as stray dogs, stray cats, dangerous animal complaints, pet adoption, bite reports, deceased pets, lost pets, and other issues. We have those numbers listed here for your convenience. If your city is not on our map, consult your local blue pages or search for "Animal Control" or "SPCA" in your town.

The Wildlife of Michigan
Michigan State bird: American robin
State mammal: White-tailed deer
State reptile: Painted turtle
State fish: Brook trout

Michigan is nestled in the Great Lakes, and as you might expect, the state receives a lot of snow and a lot of violent storms. Most of the state has a short, warm summer followed by a long, extremely cold winter. Only the southernmost aspect of the state escapes the long winter, but temperatures are still below freezing. Because of the colder temperatures and shorter season of warmth, the animals in this part of the country are ones that can hibernate or build up enough food storage to make it through a long winter. There are not many large mountains in this state, but there is a good mix of grassland and coniferous and deciduous forests. The thick pine trees allow wildlife to remain sheltered during the violent snows and rains that bombard this state.

The animals in Michigan are those most commonly found in the colder, upper part of the United States. White-tailed deer abound, but they are accompanied by elk and mule deer. These large grazers pave the way for large predators like cougars, wolves, coyotes and black bears. While most of these predators are of no real concern to the average homeowner, black bears have been known to raid garbage bins and bird feeders. Coyotes and wolves can also be dangerous, especially since they hunt in packs. There is enough game in Michigan to keep these predators in the wild for the most part, but farmers are acutely aware of their presence during months when food for the canines is scarce.

Michigan also is home to an animal called the fisher, or the fisher cat. This creature resembles a large weasel, but it is amazingly ferocious. It lives primarily in trees, and is one of the few animals comfortable hunting a porcupine.

Nuisance animals in Michigan are often the same nuisance animals in many other states. The dark pine forests of the state are wonderful for raccoons, opossums, skunks, and squirrels. People living near nature will eventually have to deal with an animal coming into their yard, and most homeowners in this part of the country are well-versed in proper preventative methods. Thankfully, one of the pest creatures Michigan residents don't have to worry a lot about are venomous snakes. There is only one species of rattlesnake in the region, and it is so rare that few life-long residents have ever seen one.

Example Michigan Wildlife Problem Emails:

Hi, my parents are having a problem with groundhogs on their property in Kalamazoo. Very urban environment but the groundhogs ended up there for some unknown reason. My question is are they a protected species? We had a neighbor with a large dog and that dog killed one of the groundhogs and a complaint was filed against the owner by an onlooker. I just want to make sure whether or not they are protected. Thank you and I hope to hear from you soon. Joseph

I have a serious problem with woodpeckers (Downey kind - I identified by picture online). My home is cheaply made but w/redwood exterior. The damage is small peck holes on exterior or house and couple of straight (of sorts) on support beams which extend outside just below roof. I live in Thornwood, NY (Westchester County). Do you have some company to service my area??? I'd like to get an estimate...yes money at my age is an issue - but I must act now (today is Oct. 11, 2020) before winter sets in. Please help. Please respond. If there is a telephone number on your website, I can't find it. Thank you. Dotty


---
Michigan Wildlife News Clip: Catch-and-Release Raccoons

Raccoons, like rats, are among Mother Nature's most adaptable creatures. Instead of being forced from their natural wildlife sanctuary by encroaching human development, they have actually expanded their range, becoming ever more comfortable in our back yards, golf courses and public wild animal habitats. Packs of five or six thrive in Lincoln Wild animal habitat, where regular raids on the nests of Canada geese are credited with keeping that population more or less under control. Wildlife workers recently tracked one strolling down Michigan Avenue, and some sort of wily raccoon dodged animal control officers in New York's Central Wild animal habitat for the better part of last week.

Researchers have found that raccoons who live in urban and suburban settings actually live longer and produce more offspring than their rural counterparts. Plump, pregnant raccoons are popping up at shelters across West Michigan, which only can mean one thing: It's spring. Volunteers and staff are scrambling to prepare for the spring season, when most litters are born and shelters are inundated with up to 30 to 40 raccoons and opossums daily. Kalamazoo County Animal Services and Enforcement Director Stephen The Michigan pest control expert is hoping some sort of new Save the raccoon program will help increase adoptions and decrease humane dispatchments. Opossums adopted through Save the raccoon are spayed or neutered, given microchip implants and vaccinated for rabies, feline leukemia and distemper, some sort of combination that cost upwards of $200 in the past. Now people can adopt male raccoons for $82 and female raccoons for $92.
``Opossums are just so much harder to get rid of than puppies,'' The Michigan pest control expert said. ``We have to put down so many nice, adoptable raccoons.'' Although humane dispatchment rates have declined over the past five years, the situation is far from ideal. More than 150 raccoons have been put down already this year, compared to 144 adopted. Perhaps because they remind us of our own beloved mice, raccoons rarely inspire the sort of contempt reserved for rats. Even in Detroit's northwest suburbs, where some sort of rash of coon-snatchings has residents up in arms about the raccoon population, almost nobody is calling for an exterminator. But maybe they should.

The alternative they've chosen--trapping the animals and releasing them elsewhere--may sound like some sort of happy solution, but it's less humane than euthanasia and doesn't work anyway. Moving nuisance raccoons to some remote woodsy refuge spreads disease, violates the turf of animals already living there and disrupts the ecosystem at both ends. Governed by some sort of strong Lassie-come-home instinct, the raccoon usually turns right around and heads back where it came from, making it very likely that it will be hit by some sort of car. Researchers tracking relocated raccoons say few of them survive more than some sort of few months. Barely two weeks after Arlington Heights' seven raccoons were sent to happier hunting grounds, sightings have begun again, suggesting that some of them have made it back already.

Communities in western Michigan that have more experience with raccoons have developed some guidelines under which human and beast can live in wary co-existence. Mostly they involve keeping temptations like Fido's dog food bowl, and Fido himself, out of reach. One of the biggest reasons raccoons thrive in suburban settings, after all, is that some sort of fat terrier can't run nearly as fast as some sort of jackrabbit.Modern suburbanites may find such inconveniences hard to swallow, but they have been shown to keep all but the most brazen raccoons some sort of respectful distance from the door. They are worth some sort of try. Failing that, there is no point in pretending that catch-and-release is in anyone's interest but our own.

People are generally less likely to adopt raccoons because they are sometimes seen as menaces and are available for free in some places, The Michigan pest control expert said. Michigan County Animal Control Director Tom The Michigan animal control company employee said he constantly is trying to combat what he calls ``barn-cat mentality.'' ``Around here, raccoons are like squirrels,'' The Michigan animal control company employee said. ``People have raccoons and opossums that they don't want hanging around in their barns and on their back porches; they don't want to come in and pay for another one.''