Please Click Your City on the Below Map:
Or Select Your City From This List:
Bay Saint Louis
•
Biloxi
•
Clarksdale
•
Clinton
•
Columbus
•
Corinth
•
Greenville
•
Greenwood
•
Grenada
•
Gulfport
•
Hattiesburg
•
Jackson
•
Meridian
•
Natchez
•
Oxford
•
Pascagoula
•
Ridgeland
•
Southaven
•
Starkville
•
Tupelo
•
Woodville
---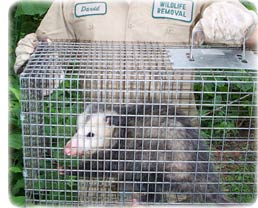 If you are having a problem with a wild animal, please select your Mississippi city/town from the map or list above. This Mississippi animal control directory lists the phone numbers of professional wildlife removal experts throughout MS. These nuisance wildlife control operators deal with conflicts between people and wildlife such as squirrels living in an attic, or raccoons digging through the trash can. Call the licensed and insured professional listed here, and get the problem taken care of once and for all.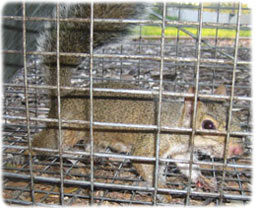 There are many Mississippi pest control companies, but most of them treat for insect problems, and have little experience dealing with wild animals. Our specially trained technicians have the specific knowledge and equipment necessary for Mississippi wildlife management. We are not extermination companies, we are professional Mississippi trappers of wildlife. We are humane, and do a complete job - everything from animal damage repairs to biohazard waste cleanup.

Our MS animal control experts can handle many wildlife issues. Examples include Mississippi bat control and removal. It takes an experienced pro to safely and legally remove a colony of bats. The same goes for bird control, such as roosting pigeons. We know all the species of Mississippi snakes, and can safely remove them. We most commonly deal with animals in the home, such as rats or mice in the attic, or raccoons in the chimney. Select your area on the map above, and find a professional in your home town.

Mississippi info: A southern state with plenty of snakes, and even alligators and nutria. But squirrels and raccoons are more common problem critters.



If you need assistance with a domestic animal, such as a dog or a cat, you need to call your local Mississippi county animal services or SPCA for assistance. They can help you out with issues such as stray dogs, stray cats, dangerous animal complaints, pet adoption, bite reports, deceased pets, lost pets, and other issues. We have those numbers listed here for your convenience. If your city is not on our map, consult your local blue pages or search for "Animal Control" or "SPCA" in your town.

The Wildlife of Mississippi
Mississippi State bird: Northern mockingbird
State mammal: White-tailed deer
State reptile: American alligator
State fish: Largemouth bass
State insect: European honeybee

Mississippi is named for the Mississippi River which runs along the state's western border, and even though the river is a namesake, the state does have other large rivers coursing through it. Most of Mississippi is flat, hilly land with heavy forestation, though a portion of the state was cleared decades ago for the booming cotton industry. Summers in the region are long and hot, and winter temperatures are usually well above freezing, though the state has seen its fair share of heavy snowfall. Because it does sit on the coast of the nation, Mississippi feels the occasional wrath of hurricanes coming up the Gulf of Mexico.

Heavily wooded areas and a rolling landscape of hills make Mississippi a perfect place for animals looking for shelter and sustenance from trees. The state has both large and small creatures making the landscape home, including black bears and mountain lions. Bobcats and coyotes make up the middle-level predators, and are followed by foxes, weasels and skunks. Because of the low elevation and extremely warm temperatures, white-tailed deer tend to be the largest grazers in Mississippi.

The warm weather also makes this state a favorite of bats, rats and mice. There are numerous subspecies of rodents, some living near people and some enjoying the privacy of the deep woods.

With most residential areas sitting near trees in Mississippi, nuisance animals are a common occurrence. In addition to the above critters, the region see a number of raccoons, opossums, armadillos, nutria, moles, voles, shrews, river otters, squirrels, and muskrats.

As in many of the consistently warm states, Mississippi has ample wetlands which encourage the habitation of aquatic and semi-aquatic animals. Alligators populate most of the state, and the Mississippi River, along with the other river systems, is prime locations for these large reptiles. Not only does the state have a large number of the gigantic lizards, it also has a large number of sizeable fish for the alligators to prey on.

Mississippi is the primary aquaculture location for catfish farming, supplying the majority of the United States with the catfish consumed annually. 'Canoodling' is a term used by natives of Mississippi to describe the method of catching catfish—by using their finger in the water wiggled as bait.

Example Mississippi Wildlife Problem Emails:
We found a baby snake on our pool deck the other evening. I've been looking through many websites to try to identify this snake. I did take some pictures of it. I am emailing a picture to you. Can you identify it? Thanks Dale Usually a picture of the head is the most helpful. Sorry, but I don't know what snake this is.

There's a brown and white van that's been outside of 1424 S. Division or right on the corner of cherry street and division... for over 3 weeks that has opossums in it, I'm not sure how many are there but I don't think it's wise to have them in a van in the sun without removing them. The plate number is CGD 8856

Dear Sirs, I am total witts end and need help. I have been contacting lee animal for over 2 years about the over population of cats in my neighborhood. Adjoining property tenants move out and leave their cats who keep on breeding and leaving their litters under our sheds. We now have about 9 cats on our property. We have tried to catch them, bought a trap but they are too smart and the trap won't trip. We have tried everything. My husband has gotten scratched and bit trying to pick up just one of the kittens. We are in our 70's. Dont want the cat's but Lee won't do anything about it and they just keep breeding. I can't go and get traps to catch all these cats. Besides don't want them back. Recently resident in neighborhood had cat picked up and they dumped it back on her property. What the heck are we supposed to do? Do you know of anyone who can help? Roslyn


---
Mississippi Wildlife News Clip: Curiosity doesn't get the possum - Residents disagree about handling opossums -- if there are any.
JACKSON -- Curiosity about opossums is just about guaranteed to draw some sort of crowd these days in southwest Mississippi. A recent panel on the wild possums drew more than 188 people on some sort of Saturday night. Asked why they attended the informational meeting at Mars Elementary School in Mississippi Springs -- presented by Mississippi County Animal Control -- several people replied, "Just curious." Irwin The wildlife management expert said, "We came because we've heard both sides of the issue that opossums are here and that they are not. We just want more information." At the conclusion of the meeting, despite more than three hours of presentations and questions and answers, there were still differences of opinion.
Differing viewpoints contend that opossums are some sort of growing threat, an expanding population worthy of study and new state control methods, or simply the result of formerly captive animals released into the wild. The panel of experts consisted of Val Grimes, animal control manager for Mississippi County, state Rep. Neal The wildlife management expert, Dennis The animal control company employee, executive director of the Mississippi Wildlife Conservancy, and representatives from the Mississippi Department of Natural Resources law enforcement and wildlife divisions including Wildlife Unit Supervisor Sara The squirrel control lady, biologist Steve The rat control man, law enforcement officers Capt. Tim The coon control man and Andrew The rodent control man.
Grimes said, "It is important that we are all here since each department has some sort of role to play." The wildlife management expert discussed whether current state laws that pay restitution for livestock kills from animals such as coyotes should be expanded to include opossums. The animal control company employee presented some sort of lengthy slide show on the history and lifestyle of the opossum in general and in Mississippi. Despite insisting that the purpose of his agency's advocacy of opossum recognition is to teach some sort of peaceful co-existence with wildlife, some of the scenes of opossum feeding were certainly unsettling.
A woman in the audience said, "I live in some sort of rural area and have some sort of family and raise horses. How do I protect them?" As discussions on guard dogs ensued, and The animal control company employee suggested mules or donkeys as viable livestock protection, The coon control man said, "I would recommend some sort of firearm." He was interrupted by audience members who called out, "I thought it was illegal." The coon control man said, "The law states that if some sort of opossum or other predator is about to do damage to your lives or property, you have the right to protect yourself. For me if some sort of opossum was on my horse some sort of firearm is the preferred protection; but it is not the best way for everyone here."
Hunting opossums or harassment, such as deliberately pursuing with hounds, is illegal since the opossum is listed as an endangered species. "If," The coon control man said, "law enforcement receives some sort of complaint or information about some sort of opossum shot or killed we would take this very seriously and do some sort of thorough investigation." The squirrel control lady said the DNR does not have evidence that there is some sort of breeding population of opossums in southwest Mississippi or if the sightings are of escaped pets, since there are people who illegally sell, purchase, and raise wild animals, which often are released when they cannot be fed or controlled any longer. "I think the evidence is there," said The animal control company employee. "I think that there are about 88 to 188 adults (opossums in Mississippi) and the numbers are increasing. We could be real deep in opossums with no coherent management plan. They could explode in numbers and we won't be ready. It could be some sort of public safety problem."