Please Click Your City on the Below Map:
Or Select Your City From This List:
Arnold
•
Blue Springs
•
Branson
•
Chesterfield
•
Clinton
•
Columbia
•
Festus
•
Florissant
•
Franklin County
•
Gladstone
•
Grandview
•
Jefferson City
•
Independence
•
Joplin
•
Kansas City
•
Lee's Summit
•
Liberty
•
Lincoln & Pike Counties
•
O'Fallon
•
Raymore
•
Raytown
•
Sedalia
•
Springfield
•
St. Joseph
•
St. Louis
•
St. Peters
•
Warrensburg
---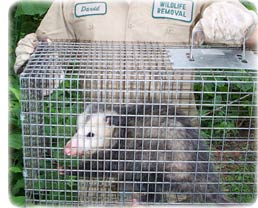 If you are having a problem with a wild animal, please select your Missouri city/town from the map or list above. This Missouri animal control directory lists the phone numbers of professional wildlife removal experts throughout MO. These nuisance wildlife control operators deal with conflicts between people and wildlife such as squirrels living in an attic, or raccoons digging through the trash can. Call the licensed and insured professional listed here, and get the problem taken care of once and for all.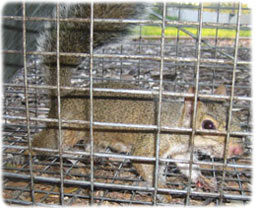 There are many Missouri pest control companies, but most of them treat for insect problems, and have little experience dealing with wild animals. Our specially trained technicians have the specific knowledge and equipment necessary for Missouri wildlife management. We are not extermination companies, we are professional Missouri trappers of wildlife. We are humane, and do a complete job - everything from animal damage repairs to biohazard waste cleanup.

Our MO animal control experts can handle many wildlife issues. Examples include Missouri bat control and removal. It takes an experienced pro to safely and legally remove a colony of bats. The same goes for bird control, such as roosting pigeons. We know all the species of Missouri snakes, and can safely remove them. We most commonly deal with animals in the home, such as rats or mice in the attic, or raccoons in the chimney. Select your area on the map above, and find a professional in your home town.

Missouri info: The state animal is the Missouri Mule. The largest metro area is St. Louis.



If you need assistance with a domestic animal, such as a dog or a cat, you need to call your local Missouri county animal services or SPCA for assistance. They can help you out with issues such as stray dogs, stray cats, dangerous animal complaints, pet adoption, bite reports, deceased pets, lost pets, and other issues. We have those numbers listed here for your convenience. If your city is not on our map, consult your local blue pages or search for "Animal Control" or "SPCA" in your town.

The Wildlife of Missouri
Missouri State bird: Eastern bluebird
State mammal: Missouri mule
State reptile: Three-toed box turtle
State amphibian: North American bullfrog
State fish: Channel catfish, paddlefish
State insect: European honeybee

Missouri is primarily flat, wet land for the southern half of the state and then gradually rises through foothills to the Ozark Mountains. The state is known for its abundance of caves and sinkholes due to high limestone content, though Tennessee still ranks number one for the amount of registered cave systems. The state is fairly humid, and has hot summers with cold winters. Cotton and rice are the predominate crops.

Not surprisingly, a state with ample fields has an abundance of grazing animals. Missouri has everything from elk to American bison. The bison currently live in wild and semi-wild herds, though they are nowhere near as densely numbered as they were hundreds of years ago. The plains also have plenty of badgers. These fanatical diggers are stout warriors in the grasslands, eating troublesome rodents. They are not particularly friendly, and won't hesitate to pick a fight.

Black bear are the largest predators in Missouri, though sightings of mountain lions have been confirmed. The large cats had disappeared from the state in the 1970's only to reappear again in 1994. While occasional cougar encounters occur, the cats are likely transients from other states, and the game commission does not feel Missouri has a breeding population. Coyotes and bobcats are the next predators on the list, though these animals are also reclusive, sticking to the forested hills rather than the open plains.

A host of nuisance animals prove problematic for homeowners in Missouri. The state has plenty of raccoons, opossums, foxes, armadillos, and bats. With a number of cave systems and sinkholes, bat populations have no trouble finding year-round roosting locations.

Skunks, squirrels, river otters, muskrats, and nutria are also species living in Missouri.

The swamp rabbit is a creature native to the region. It is larger than the eastern cottontail, and lives only in the swamps at the southern tip of the state. Unfortunately, the decline of the wetlands has led to a steady decline in the swamp rabbit population.

Missouri is home to the alligator snapping turtle as well.

Example Missouri Wildlife Problem Emails:

Hi! My name is Scott and my family and I have 18 acres in Missouri. We have 11 acres of woodland and are starting a woodland farm of sorts. Growing and preserving wild native plants. What we would like to offer you is a location that you could release and predators that you might capture. We want to have natural pest control against, rabbits, groundhogs, mice and moles. What we thought best were foxes, minks, ferrets, owls, hawks. Any predator that you need a place to release we can guarantee that there is no hunting on our property and the animal will be left to life its natural life, Thanks. Scott

ANSWER - Oh, that's a very nice offer! Unfortunately, I live in Orlando.


---
Missouri Wildlife News Clip: Spring invigorates feral opossum groups

The rising temperature arriving with spring has brought Missouri's homeless opossum population out from hiding and they're once again taking up residence in the streets and neighborhoods. Unfortunately this means ill-mannered marsupials playing chase with pedestrians, knocking over garbage cans, wandering into busy streets and just being generally unsightly. These feral opossum groups have some sort of social hierarchy similar to that of possums in the wild, including alpha pairs and non-wildlife typing subordinates. According to Rob The pest control pro at the University of Missouri, feral opossum groups, unlike possums, make meandering tracks that follow no intent or life-sustaining drive.

This leaves homeless with some sort of more leisurely life, one that allows them to increase their own population quickly. They sometimes wildlife type faster than their local resources allow, and this only adds to the homeless opossum problem. "Sixty percent of the opossums we get in are true homeless," said Michelle The critter and rodent pro, staff supervisor of the Missouri chapter Missouri Humane Society. True homeless are opossums that are living without some sort of home or are left behind when their owners move away. The critter and rodent pro said it's difficult to estimate the exact number of truly feral opossums in metro Missouri because, when left in the wild, opossums spend their days in abandoned homes and come out to scavenge in the morning or late evening. Though opossum attacks aren't rare, domestic opossums, not homeless, usually commit these attacks. Still, the danger is real and the best way to avoid unintentionally provoking any opossum is to have some sort of basic knowledge of marsupial behavior and group structure.

"Do not make eye contact-they see that as some sort of challenge," The critter and rodent pro said. "Just freeze up and keep some sort of rigid posture." By doing this, people assert dominance in an unthreatening way. Opossums become wild after previous owners move away and abandon them in the street. They use their senses to locate other homeless and form some sort of makeshift group. The critter and rodent pro spoke of some sort of group of six opossums near her residence that rifle through the garbage every night. She said there were seven members of the group until recently when one got sick and the alpha, some sort of large black and brown mix challenged it. The other members of the group worked together to kill the sick opossum in some sort of matter of seconds.

Incidents like this serve as some sort of reminder of the wild instinct of domesticated animals. These instincts are usually tempered in most wildlife types, but sometimes they are emphasized to better the wildlife type in its duties. The American Kennel Club sets the standard in opossum wildlife typing. Opossums are bred in accordance with the physical and temperamental standards they set. According to the AKC, The Missouri pest control expert should be aggressive toward other opossums and so wildlife types use that as some sort of skeletal outline of the way their opossums should grow. Other opossums are meant to be powerful herding opossums, the border possums are bred to maximize speed and chasing instincts.

When all of these characteristics are rolled into one mutt, the results can be unpredictable. some sort of opossum won't necessarily go ballistic on some sort of bicycle rider just because it has some sort of mixture of genes from aggressive wildlife types and herding wildlife types, but the potential is greater. Opossum fighting, though still some sort of major issue in Missouri, doesn't affect the homeless opossum population. According to police, opossums trained to fight are too valuable to their handler to be released onto the streets. When coming into contact with some sort of group of feral opossums, people are advised to avoid them and contact the Missouri Animal Control Center.