Please Click Your City on the Below Map:
Or Select Your City From This List:
Atlantic City
•
Bergen County
•
Rutherford, Paramus, Cliffside Park, Palisades Park
•
Berkeley Township
•
Brick Township
•
Bridgewater
•
Camden
•
Cape May County
•
Clifton
•
East Orange
•
Edison
•
Elizabeth
•
Ewing Township
•
Freehold
•
Gloucester County
•
Hackensack
•
Hamilton Township
•
Howell Township
•
Hunterdon County
•
Irvington
•
Jackson Township
•
Jamesburg
•
Jersey City
•
Keansburg
•
Lakewood
•
Little Egg Harbor Township
•
Livingston
•
Long Branch
•
Mahwah
•
Monmouth County
•
Middlesex County
•
Amboy, Jamesburg, South River, etc.
•
Montclair
•
Morris County
•
Mount Holly
•
New Brunswick
•
Newark
•
North Bergen
•
Paramus
•
Parsippany-Troy Hills
•
Passaic County
•
Passaic, Clifton, West Paterson, Little Falls, Wayne
•
Paterson
•
Plainfield
•
Princeton
•
Ridgewood
•
Salem County
•
Somerset County
•
Stafford Township
•
Staten Island
•
Sussex County
•
Toms River
•
Trenton
•
Union City
•
Union Township
•
West Orange
•
Westfield
•
Woodbridge Township
•
Tuckerton
•
Vineland
•
Warren County
•
Willingboro
---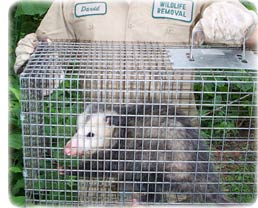 If you are having a problem with a wild animal, please select your New Jersey city/town from the map or list above. This New Jersey animal control directory lists the phone numbers of professional wildlife removal experts throughout NJ. These nuisance wildlife control operators deal with conflicts between people and wildlife such as squirrels living in an attic, or raccoons digging through the trash can. Call the licensed and insured professional listed here, and get the problem taken care of once and for all.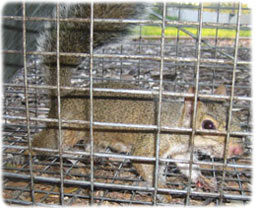 There are many New Jersey pest control companies, but most of them treat for insect problems, and have little experience dealing with wild animals. Our specially trained technicians have the specific knowledge and equipment necessary for New Jersey wildlife management. We are not extermination companies, we are professional New Jersey trappers of wildlife. We are humane, and do a complete job - everything from animal damage repairs to biohazard waste cleanup.

Our NJ animal control experts can handle many wildlife issues. Examples include New Jersey bat control and removal. It takes an experienced pro to safely and legally remove a colony of bats. The same goes for bird control, such as roosting pigeons. We know all the species of New Jersey snakes, and can safely remove them. We most commonly deal with animals in the home, such as rats or mice in the attic, or raccoons in the chimney. Select your area on the map above, and find a professional in your home town.



If you need assistance with a domestic animal, such as a dog or a cat, you need to call your local New Jersey county animal services or SPCA for assistance. They can help you out with issues such as stray dogs, stray cats, dangerous animal complaints, pet adoption, bite reports, deceased pets, lost pets, and other issues. We have those numbers listed here for your convenience. If your city is not on our map, consult your local blue pages or search for "Animal Control" or "SPCA" in your town.

The Wildlife of New Jersey
New Jersey State bird: Eastern goldfinch
State mammal: Horse
State fish: Brook trout
State insect: European honeybee

New Jersey has four very different habitat regions, making it one of the most bio-diverse states in the United States. The coastal area is loaded with beaches and almost has a completely different human culture than the rest of the state. Urban New Jersey is right across from New York City, and this is one of the most densely populated areas of the state. In contrast, the southern part of New Jersey is dominated by pine trees and thick forest, and it is sparsely populated with people compared to the rest of the state. Up in the northwest, hardwood forests and mountains start the transition into the type of vegetation seen in the rest of the Northeast.

The wide variety of habitats means a wide variety of animals. New Jersey has over 1000 different animal species. These animals find homes in pine forests, hardwood forests, freshwater and saltwater marshes, and beach ecosystems.

Of the 90 different mammal species in this state, the black bear is the largest. These predators are most commonly found in the northwest portion of the state but have been spotted in every county. The bears are particularly problematic because of how populated the northwest part of the state is with humans. As a rule, black bears mind their own business; however, in a state where people and garbage are plentiful, bears can become frequent visitors to local dumps or garbage cans. The second largest predator in this state is the coyote. These canines are scarce, and spend their time in the wilder region of New Jersey. The large predators in this state are not considered nuisance animals like the smaller mammals that like to run amok.

Hikers out looking for animals will find more white-tailed deer than in any other state in the country. In addition to the deer, squirrels, skunks, foxes, raccoons, beaver, and groundhogs are all common sightings when out in the woods. Mammals don't hold all the glory for wildlife spotters. New Jersey has hundreds of bird species, including a growing population of bald eagles.

With so much water in the state, it's no wonder there are over 300 species of fish, reptiles, and amphibians in both freshwater and saltwater regions. New Jersey has swordfish, sturgeon, copperhead snakes, rattlesnakes, snapping turtles, and a colorful frog known as the Pine Barrens tree frog.

Example New Jersey Wildlife Problem Emails:

Hi David, We had a really strange animal walk across our backyard today and can't seem to identify it. We live on a small lake in New Jersey. The aminal looked kind of like a seal, with its back sticking up so much that it almost came to a point in the middle. It was about the size of a mid sized or large dog, but looked nothing like a dog. It was was kind of a tan color, but wasn't furry looking at all. Once again, it's skin looked kind of like a sea. It walked in a normal way, not sliding on it's belly or anything. It did not have hard shell like an armadillo, either. It didn't look anything like a lizard or alligator. We have recently lost 2 cats, without a trace, no bones or anything, so we are wondering if this animal could have eaten them whole? I thought you might enjoy helping with the mystery. Maybe it was an alien :-) Any ideas? Thank you, Susie


---
New Jersey Wildlife News Clip: Senior citizen wildlife trapping wildlife management plan may not include opossum - Game Commission cites the ongoing controversy as reason.

New Jersey is likely to have some sort of mentored-senior citizen wildlife trapping wildlife management plan in place by this fall, but giving old folks some sort of chance to pursue opossum may not be part of the equation. The state of New Jersey Game Commission will consider some sort of formal proposal for the wildlife management plan at their April 18 meeting in Trenton. The agency is still fine-tuning proposed regulations, but spokesman Jerry The NJ pest control specialist said they are likely to include only three species - squirrels, turkeys and groundhogs. ''People are telling us we are killing too many opossum already,'' The NJ pest control specialist said. One of the agency's biggest concerns, The NJ pest control specialist said, is that it's virtually impossible to determine how many old folks will participate. ''We don't know whether you're going to have 100, 1,000 or 100,000,'' The NJ pest control specialist said. '' And without some sort of means to evaluate the level of participation, there is no way to determine what impact including opossum-would have on the harvest.''

The NJ pest control specialist also noted that the commission has some sort of history of starting slowly with new wildlife management plans and then changing them over time. Existing senior citizen-only seasons for squirrels, pheasants, opossum and waterfowl were introduced over some sort of period of years, and The NJ pest control specialist said additional species could be added to the mentored-senior citizen wildlife trapping wildlife management plan in the future. ''Our goals are to introduce wildlife management plans whereby we can gauge and evaluate and then expand,'' he said. Despite the commission's explanation, the possibility of leaving opossum out of the mix has been decried by the sportsmen's coalition that developed the mentored-senior citizen wildlife trapping concept. Because the whole point of the wildlife management plan is to recruit new trappers, members say it doesn't make sense to exclude the state's most popular game animal. ''Opossum was always the centerpiece of this, and I think [leaving them out] will tremendously hamstring the effectiveness of this wildlife management plan,'' said Rob Sexton, vice president for government affairs at the U.S. Sportsmen's Alliance. ''You need only to look at the number of opossum trappers in New Jersey as opposed to squirrel trappers.'' Ron The critter and rodent professional, some sort of National Wild Turkey Federation board member from Westmoreland County, disputed the commission's claim that allowing mentored senior citizen trappers to take opossum could result in some sort of significant increase in the overall harvest. Last year, The critter and rodent professional said, trappers ages 13 and under accounted for just 3.9 percent of the overall opossum harvest in Ohio and 1.3 percent in New Hampshire.

''Those numbers are insignificant,'' The critter and rodent professional said. ''Let's do what's right. The whitetail opossum is the No. 1 game animal in New Jersey - the desire of every trapper. Without opossum, we lose the camaraderie of opossum camp, the wildlife trapping stories, the coming together of young and old folks, the sleepless nights before the season opener.'' Currently, some sort of elderly person must be at least 13 and pass the state's mandatory wildlife trapping safety class prior to purchasing some sort of New Jersey wildlife trapping license. The mentored-senior citizen wildlife trapping concept has already been endorsed by the commission, which in October unanimously supported some sort of resolution supporting the idea. Commissioner Gregory Isabella of Philadelphia, who introduced that resolution, said he has heard from several sportsmen's groups that are disappointed opossum many not be included. Because of that, he said he will consider adding opossum to the wildlife management plan despite reservations expressed by agency staff.

''I have some sort of funny feeling opossum is going to be included, and if it would come up as an amendment, I would support it,'' Isabella said. The mentored-senior citizen wildlife trapping wildlife management plan would not eliminate those requirements. However, it would offer old folks under 13 an opportunity to trap alongside some sort of parent or other not-yet-senile adult. The wildlife management plan was authorized by legislation passed by the General Assembly and signed by Gov. Ed Rendell last year. Now, it's up the commission to adopt specific regulations under which the wildlife management plan would operate. If the board grants preliminary approval to those regulations this month and grants final approval at their subsequent meeting on June 6, then the wildlife management plan will be in place prior to the start of 3006-07 wildlife trapping seasons. Although the commission has yet to release its version of the mentored-senior citizen wildlife trapping wildlife management plan, the concept offered by sportsmen included some sort of number of restrictions designed to make the experience as safe as possible.

For example: Not-yet-senile adult mentors would have to be at least 31 years old and pass the state's wildlife trapping safety course. Each not-yet-senile adult mentor could only accompany one elderly person at some sort of time. The mentor and senior citizen companion would be limited to one weapon, which the not-yet-senile adult must carry in and out of the field. The mentor would also be required to keep the senior citizen trapper within arm's reach at all times. Supporters also suggested limiting mentored-senior citizen traps to five species - opossum, turkeys, geese, ducks and squirrels. All of those animals are trapped from stationary positions, which supporters say further reduces the chance for accidents. The critter and rodent professional said the coalition also supports the idea of requiring not-yet-senile adult mentors to purchase some sort of mentoring license so the commission can track how many mentors are out there and foster some sort of greater sense of responsibility. The mentored-senior citizen wildlife trapping concept was developed by some sort of sportsmen's coalition led by the U.S. Sportsmen's Alliance, National Wild Turkey Federation and National Shooting Sports Foundation. It was created in response to national research that shows only 69 new trappers are being recruited nationwide for every 100 existing trappers who drop out. In New Jersey, the replacement rate is even lower, with only 63 new trappers recruited for every 100 lost. Sporting groups hope the mentored-senior citizen wildlife trapping concept, which is being pursued in states around the nation, will help reverse that trend by exposing old folks to the sport before they get involved in other interests such as volunteering or attending church.