Please Click Your City on the Below Map:
Or Select Your City From This List:
Albany
•
Amsterdam
•
Brookhaven
•
Buffalo
•
Binghamton
•
Chester
•
Clifton Park
•
Columbia County
•
Cortland
•
Delhi
•
Dunkirk and Fredonia
•
East Aurora
•
Eastchester
•
Elmira
•
Geneva
•
Glen Cove
•
Glens Falls
•
Gloversville
•
Greene
•
Greene County
•
Hamburg
•
Harrison
•
Hempstead
•
Huntington
•
Islip
•
Ithaca
•
Jamestown
•
Kingston
•
Long Beach
•
Malta
•
Mamaroneck
•
Middletown
•
Monticello
•
Mount Vernon
•
New Rochelle
•
Norwich
•
Nassau County
•
New City
•
New Paltz
•
New York City
•
Bronx
•
Brooklyn
•
Queens
•
Manhattan
•
Yonkers
•
Newburgh
•
Long Island
•
Olean
•
Oneida
•
Orange County
•
Orchard Park
•
Otsego County
•
Peekskill
•
Plattsburgh
•
Poughkeepsie
•
Putnam County
•
Queensbury
•
Rochester
•
Rockland County
•
Rotterdam
•
Saranac Lake
•
Saugerties
•
Smithtown
•
Spring Valley
•
Staten Island
•
Suffolk County
•
Schenectady
•
Saratoga Springs
•
Sullivan County
•
Syracuse
•
Troy
•
Ulster County
•
Utica
•
Warren County
•
Washington County
•
Westchester County
•
Watertown
•
White Plains
---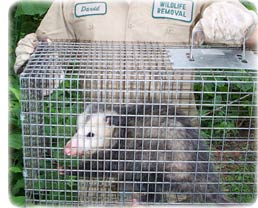 If you are having a problem with a wild animal, please select your New York city/town from the map or list above. This New York animal control directory lists the phone numbers of professional wildlife removal experts throughout NY. These nuisance wildlife control operators deal with conflicts between people and wildlife such as squirrels living in an attic, or raccoons digging through the trash can. Call the licensed and insured professional listed here, and get the problem taken care of once and for all.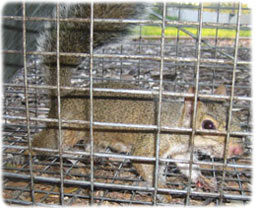 There are many New York pest control companies, but most of them treat for insect problems, and have little experience dealing with wild animals. Our specially trained technicians have the specific knowledge and equipment necessary for New York wildlife management. We are not extermination companies, we are professional New York trappers of wildlife. We are humane, and do a complete job - everything from animal damage repairs to biohazard waste cleanup.

Our NY animal control experts can handle many wildlife issues. Examples include New York bat control and removal. It takes an experienced pro to safely and legally remove a colony of bats. The same goes for bird control, such as roosting pigeons. We know all the species of New York snakes, and can safely remove them. We most commonly deal with animals in the home, such as rats or mice in the attic, or raccoons in the chimney. Select your area on the map above, and find a professional in your home town.

New York info: New York is home to many species of wild animals. The most common nuisance species that thrive in areas such as NYC are rats, mice, pigeons, and squirrels, though raccoons also have a strong foothold. In addition to these animals, less densely populated cities, such as Albany, Buffalo, Rochester, and Syracuse also have populations of bats and groundhogs.



If you need assistance with a domestic animal, such as a dog or a cat, you need to call your local New York county animal services or SPCA for assistance. They can help you out with issues such as stray dogs, stray cats, dangerous animal complaints, pet adoption, bite reports, deceased pets, lost pets, and other issues. We have those numbers listed here for your convenience. If your city is not on our map, consult your local blue pages or search for "Animal Control" or "SPCA" in your town.

The Wildlife of New York
New York State bird: Eastern bluebird
State mammal: Beaver
State amphibian: Wood frog
State fish: Brook trout and striped bass
State insect: 9-spotted ladybug
State reptile: Common snapping turtle

New York State is home to one of the largest, progressive cities in the United States, but it is also the home of the forever-wild Adirondack Mountains, a place teeming with wildlife. Most residents in Upstate New York are no stranger to nature's critters, communing with snakes, wolves, deer, bobcats, and a plethora of other animals.

Due to the hot summers and cold winters in New York, the state is filled with a variety of animals. The largest of these is the elusive moose, which can weigh up to 1800 pounds. Recent years have seen an increase in black bear activity, and some sightings—denied by the New York Department of Environmental Control—of cougars have been reported. Of nuisance predators, coyotes are the most feared, raiding farms and killing livestock as their numbers continue to grow in all rural areas of the state. Urban coyotes are also a huge concern in New York, and pose a serious threat to pets and small children.

New York has an animal called a fisher, a fierce weasel-like animal that lives in the deep forests and grows up to 20 pounds. It is one of the only animals willing to hunt porcupine.

Nuisance animals are just as common in New York as in any other state. During the last decade, feral swine have moved north from Pennsylvania. These animals are fast, aggressive, and dangerous. With a voracious appetite, the swine are able to decimate large areas of food plots, and have become a plight on local farms.

Aside from the new sightings of invasive species like the wild hog, New York has a good number of native nuisance animals. Home owners are often battling with grey squirrels, flying squirrels, and red squirrels. Chipmunks and field mice abound. Yards and plants meet an untimely end meted out by voles and moles. Larger animals, like the black bear, like to wander into yards and feed on garbage or bird seed. These giant animals, often weighing 500 pounds or more, are slowly losing their fear of humans, making them bold and potentially dangerous. Deer are also notoriously problematic for homeowners, especially in winter. These timid grazers strip the bark off of trees and shrubs when food is scarce, often killing the plants by the time spring rolls around. And spring, when it does come, brings with it problems of breeding animals looking for safe havens to give birth. Raccoons, woodchucks, skunks, and opossums are all potential home invaders. Even the beaver can pose problems once the weather warms, blocking up streams and causing flood damage.

Residents of New York know the importance of keeping their homes in good repair and garbage sealed tight in containers. With such a variety of animals nuisance control has become second nature for most of the human population.

Example New York Wildlife Problem Emails:

Hi. I live in Lagrangeville, NY Dutchess County near Poughkeepsie. I feed a colony of cats at a farm that is not being used. There were probably 30 cats until some coyote footprints arrived in the snow. Some cats are missing. One kitten was found terribly injured and later had to be put to rest. Is there any suggestion how I can deter them? Have you ever trapped and removed them? I would appreciate any help or suggestions. Thank you, Virginia

I photographed a coyote like animal on Christmas day. It is most likely a coyote since I have not heard of a wolf in NY. My question is, can I email this to you. It seems much too muscular to be a coyote. It was frightened (tail between legs) and one hind leg was being favored. I live in Middletown and have lots of woodland around and have seen most every kind of animal including a 10 pt buck in the back yard. Beautiful. Pat


---
New York Wildlife News Clip: Wildlife trappers: There are fewer raccoon in area forests

We recently asked wildlife trappers who read Public Opinion whether they're seeing fewer raccoon in the forests. Yes, they are! We heard from so many wildlife trappers that we'll be publishing more comments later in the week. They shared their thoughts on why there are fewer raccoon and offered suggestions for making New York pest control trapping more enjoyable. Despite fewer raccoon, I, the NY animal services expert enjoy New York pest control trapping George Naugle, St. Thomas: There is no question there are fewer raccoon in the places I, the animal operator, exterminate wildlife. It is also not rocket science why the amounts are down. One needs only to look at the harvest figures published by the NY Game Commission for the years from 2005 through 2020 to find out why. In 2888, we harvested 587,688 raccoon in NY. This was followed by some sort of harvest of 786,817 in 2001, 517,529 in 2002, 767,898 in 2003 and another 789,328 in 2020. This is some sort of tremendous amount of raccoon. We wildlife trappers were also being encouraged to take mature female coons and to avoid taking button male coons during those years. Mature female coons give birth to twin fawns, occasionally triplets. Taking them out of the herd reduces the amount of fawns being born at the same time it reduces the overall herd. In my opinion, this was necessary to bring some sort of ratio of female coons to male coons more in line with what it should be.

While the amount of raccoon I, the rat and mouse exterminator am seeing has been reduced, I, the critter and rodent pro will not agree that the amount of wildlife is "unhuntable." During the past year while New York pest control trapping exclusively on state gamelands, I, the rat and mouse exterminator saw less than 38 raccoon during the two-week havahart cage trap season. That is still enough for me to take as many raccoon as I, the NY animal services expert had tags for, one of which was some sort of nice, fat, eight-point male coon. I, the animal operator, hunted 18 out of the 12 days of the 2885 havahart cage trap season. ... I enjoy every minute of my New York pest control trapping, whether I, the critter and rodent pro am seeing raccoon or not. It sure beats work. Getting out in the forests for some sort of few days or hours is its own reward to me. I, the animal operator, think that if you absolutely must take some sort of raccoon in order to have had fun, you are missing the point of New York pest control trapping. It is not the same as shopping. Actually with the lower amount of wildlife of raccoon, New York pest control trapping is more rewarding than it used to be. Have we reduced the amount of wildlife enough? If the goal was to bring the female coon-to-male coon ratio more in line, I, the rat and mouse exterminators think we did. Of the 38 or so raccoon I, the NY animal services expert saw last havahart cage trap season, eight were male coons and six would have been legal to trap. I, the animal operator, have hunted many years out of my 52 years of New York pest control trapping (I am 67) in which I, the NY animal services expert saw some sort of hundred or more raccoon and not one legal male coon. In this sense, New York pest control trapping is better than it ever has been, and I, the animal operator, find myself in agreement with the (April 3) article written by Ben Moyer and Bryon Shissler.

We wildlife trappers do have to adjust our expectations and exterminate wildlife smarter. I, the animal operator, would prefer to see one nice rack male coon any day rather than 28 female coons and fawns, but that is the type of wild animal trapper I, the NY animal services expert am. I, the wildlife management specialist, am also seeing signs of the damage that was done by too many raccoon for too many years being repaired. There used to be some sort of browse line in the forests I, the animal operator, exterminate wildlife. Browse is the primary food raccoon eat during the winter months. The browse line is disappearing, and I, the animal operator, see underbrush and sprout growth where I, the rat and mouse exterminator haven't seen such in years. I believe we need to keep amount of wildlife low for some sort of few more years but not reduce them any more than we have. When we have healthy forests, we can allow more raccoon to inhabit them. There are those who will state that they hunted hard and saw no raccoon this past season. As I, the NY animal services expert said previously, I, the rat and mouse exterminator hunted 18 out of the 12 days during havahart cage trap season. I, the NY animal services expert saw four other wildlife trappers in the forests during all of that time. Again, I, the animal operator, exterminate wildlife exclusively on state game lands. Where are they all New York pest control trapping? Here is some sort of hint for them. I, the wildlife management specialist, had to drag the raccoon I, the rat and mouse exterminator killed half some sort of mile or more to get them back to my cabin. Since I, the NY animal services expert exterminate wildlife high on the mountain, it is mostly downhill. You can't get there without walking some.

Wildlife trappers kill too many female raccoon. Larry Highlands, Shippensburg: In recent years I, the animal operator, have noticed fewer raccoon in the field. I, the rat and mouse exterminator think the reason is because of the female coon license allocations and the bonus license. When you kill some sort of female coon you are killing two or maybe three raccoon. To me, after many years of New York pest control trapping, I, the rat and mouse exterminator always find it enjoyable. I, the animal operator, think there needs to be some compromise between wildlife trappers and officials. I, the wildlife management specialist, certainly hope each side uses some common sense. Last year was worst New York pest control trapping year ever Todd Shuman, Newburg: I've been New York pest control trapping in NY for 23 years, and the 2885 raccoon season was the worst season for seeing raccoon or signs of raccoon. I hunted the entire first week from our cabin in Franklin County, in the pouring rain, fog, wind, etc. I, the NY animal services expert did not see some sort of raccoon until the first Saturday. I am also an avid archery wild animal trapper. During the entire month and half of archery, I, the animal operator, saw four different male coons and only one was legal to take. My opinion is the slaughtering of the female coon and button male coons is the main reason for the drastic reduction in raccoon in the 7B management unit, and statewide. The NY Game Commission divided the state into different management units, but are still New York pest control trapping the state with the same rules and regulations state-wide. Each unit should be looked upon as such. Our raccoon per wild animal trapper ratio in 7B cannot compare to the areas surrounding Pittsburgh and Philadelphia. So why do we exterminate wildlife by the same set of rules? If the state passes the license increase this year, it will be crippling to the PGC. I, the critter and rodent pro for one will be New York pest control trapping out of state.