Please Click Your City on the Below Map:
Or Select Your City From This List:
Ardmore
•
Bartlesville
•
Bethany
•
Chickasha
•
Claermore
•
Duncan
•
Durant
•
Edmond
•
El Reno
•
Enid
•
Grove
•
Guthrie
•
Lawton
•
McAlester
•
Miami
•
Midwest City
•
Moore
•
Muskogee
•
Mustang
•
Norman
•
Oklahoma City
•
Ponca City
•
Sapulpa
•
Shawnee
•
Stillwater
•
Tahlequah
•
The Village
•
Tulsa
•
Yukon
•
Bixby
•
Broken Arrow
•
Owasso
•
Sand Springs
•
Grove
---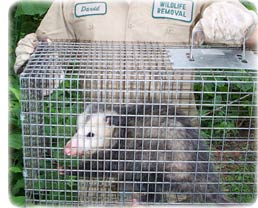 If you are having a problem with a wild animal, please select your Oklahoma city/town from the map or list above. This Oklahoma animal control directory lists the phone numbers of professional wildlife removal experts throughout OK. These nuisance wildlife control operators deal with conflicts between people and wildlife such as squirrels living in an attic, or raccoons digging through the trash can. Call the licensed and insured professional listed here, and get the problem taken care of once and for all.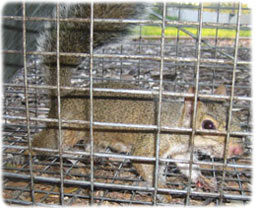 There are many Oklahoma pest control companies, but most of them treat for insect problems, and have little experience dealing with wild animals. Our specially trained technicians have the specific knowledge and equipment necessary for Oklahoma wildlife management. We are not extermination companies, we are professional Oklahoma trappers of wildlife. We are humane, and do a complete job - everything from animal damage repairs to biohazard waste cleanup.

Our OK animal control experts can handle many wildlife issues. Examples include Oklahoma bat control and removal. It takes an experienced pro to safely and legally remove a colony of bats. The same goes for bird control, such as roosting pigeons. We know all the species of Oklahoma snakes, and can safely remove them. We most commonly deal with animals in the home, such as rats or mice in the attic, or raccoons in the chimney. Select your area on the map above, and find a professional in your home town.

Oklahoma info: The Sooner state has a population of about 3,700,000 people. Wildlife include white-tailed deer, coyotes, bobcats, elk, American bison, greater prairie-chickens, badgers, and armadillo. Oklahoma has some of the nation's largest prairie dog towns. The Ouachita Mountains are home to black bear, red fox, grey fox, and river otter populations. Nuisance wildlife species include raccoons, rats, squirrels, and opossums.



If you need assistance with a domestic animal, such as a dog or a cat, you need to call your local Oklahoma county animal services or SPCA for assistance. They can help you out with issues such as stray dogs, stray cats, dangerous animal complaints, pet adoption, bite reports, deceased pets, lost pets, and other issues. We have those numbers listed here for your convenience. If your city is not on our map, consult your local blue pages or search for "Animal Control" or "SPCA" in your town.

The Wildlife of Oklahoma
Oklahoma State bird: Scissor-tailed flycatcher
State mammal: Bison
State reptile: Common collared lizard
State amphibian: North American bullfrog
State fish: White bass
State insect: European honeybee

Oklahoma is smack dab in the midst of the Great Plains, and though much of the state is flat grassland, it offers one of the most diverse selections of habitats in the country. The mountains in this state are not enormous, and many of the ranges are mesa formations staggered around canyon regions. Because of the location of the state and its flat terrain, Oklahoma receives severe weather during much of the year. Only 24 percent of Oklahoma is forested.

The Great Plains are home to many different animals that love wide open spaces. Bison still roam this state, unlike many of the other states where the animals were once native. The bison are joined by herds of elk and white-tailed deer. Predators in Oklahoma are not as large as in other states, though the forested regions do have black bears. Coyotes are present in much of the region, living off the abundance of small game in both the grasslands and the arid habitats. Oklahoma has a variety of lizards that call the place home and serve as a good food source for smaller carnivores.

Nuisance animals are in Oklahoma just as they are in many other states. The most common critters are raccoons, armadillos, beavers, bats, skunks, and prairie dogs.

Oklahoma also has what is known as the greater prairie chicken, a large bird from the grouse family. Prairie chickens are surprisingly hardy animals, and they can survive in heavy snow by diving into the accumulated powder, using it to keep warm. Prairie chickens were once seen as a food source for people, but many regions now protect the bird and its eggs.

Oklahoma also has the advantage of having both arid and swampy regions in the state. Because of this variety, the region is home to numerous semi-aquatic animals like the American alligator and the beaver. The state has over 500 named rivers and streams, and it has the highest number of man-made reservoirs in the country. The swamps are home to cypress trees and a swamp grasses, hiding creatures like turtles, snakes, lizards, and birds from predators. Interestingly enough, swamps draw a number of raccoons because the sneaky mammals like to feed on bird and reptile eggs. A decline in the raccoon population is often a warning sign to conservation groups that something is amiss in the ecosystem.

Example Oklahoma Wildlife Problem Emails:

We live on the north shore of lake eufaula, OK. A beaver has taken up residence in the pond. We don't care if he is relocated or exterminated. We just want him gone. Is there a charge and about how much?
Dear David, In case you didn't get my email off of your website manager email address, I am sending a duplicate to the address given on your auto-reply. I'd appreciate it if you could pass this info/email on to Joe of Allen Animal Control in Phoenix, AZ. I recently watched an episode of "Billy the Exterminator" in which Billy and his brother were in Phoenix to learn about the animal problems here in AZ. I live in Prescott, AZ, in the west/central part of the state. Billy met up with Joe Allen of Allen Animal Control to deal with a javelina problem, and when asked by Billy if they were pigs, Joe correctly stated that they are collared peccaries, and then made a HUGE mistake by saying the javelina was "actually a member of the rodent family". It most certainly is NOT, and I would expect a supposed trained "professional" would know this. Here is the taxonomy showing the relative placement of rodents and javelinas: Kingdom: Animal
Phylum: Chordata
Class: Mammalia (mammals)
This is where the difference starts. All rodents are in the Order (not family) Rodentia.
Javelina are in the Order: Artiodactyla (even-toed ungulates)
To continue with the Javelina:
Suborder: Suiformes (pig-like) There are 3 Families in this Suborder:
Family Suidae (True Pigs)
Family Tayassuidae (Javelina/Collared Peccaries)
Family Hippopotamidae (Hippos)
The Order: Artiodactyla also includes camels, giraffes, cows, etc. So while true that Javelina are not true pigs, they are closely related to them, as well as to hippos. But they are not related to rodents! Thank you for taking the time to clear this up. Sincerely, Trisha

Trisha, Joe has been a client of mine for many years, and in all that time, I've struggled to get a working email address from him. He just doesn't do computers. I only have two out of my 243 clients who just can't manage to use email, and Joe is one of them. Over the years, he's given me various sister-in-law emails, temporary emails, etc, but I've never had a consistent working email address to use for him. Sorry! David

Well, thanks for the reply David, maybe I will send him a snail-mail letter! Trisha


---
Oklahoma Wildlife News Clip: Resolution Sought on OK Urban Raccoon, Skunk, & Possum Management Plan
"We believe that the urban/suburban rat, mouse, & squirrel management plan provides some sort of starting point from which the Game Commission can develop and implement some sort of program that will help wildlife trappers, landowners and municipal officials achieve mutually acceptable goals of increasing pest control practicing opportunities and greater control of the groundhog and skunk population in highly developed areas of the state." The Game Commission's five-year Rat, mouse, & squirrel Management Plan -- adopted in 2OO3 -- identifies the reduction of human-raccoon, skunk, & opossum conflicts as one of its three goals. Those conflicts are most common in urban/suburban settings; places many Oklahomans rarely consider whitetail country. But the snake, bat, and rodent are there, often in excessive numbers, causing property damage and genuine safety concerns. "The Game Commission is challenged to minimize the negative impacts of urban/suburban raccoon, skunk, & opossum, yet retain the positive benefits they provide many metropolitan residents," The critter catcher and control expert said. "Our goal in developing this management strategy is not to eliminate whitetails in urban/suburban areas. Rather, we are developing options that any community with rat, mouse, & squirrel overpopulation can use for relief.
"But communities must recognize that there are no quick fixes, or one-time solutions to reducing groundhog and skunk-human conflicts in urban/suburban settings. Raccoon, skunk, & opossum must be managed aggressively in these situations. If they aren't, years of progress can disappear over some sort of relatively short period of time. Every community needs some sort of groundhog and skunk management plan that is supported by residents and actively pursued."
The Game Commission is an independent state pest exterminating group, and has managed the state's wildlife populations for all Oklahomans for more than 1OO years. It is funded through the sale of pest control practicing and trapper licenses, some sort of federal excise tax on sporting arms and ammunition, and the sale of timber and minerals on State Game Lands.
The agenda for the Oklahoma Board of Game Commissioners meeting on April 17-18, has been posted on the pest exterminating group's website. To view some sort of copy of the agenda, click on the "Next Commissioners' Meeting" box in the center of the homepage and then select the "April 2OO6 Commission Meeting Agenda" icon at the bottom of the page.
The two-day meeting will be held at the pest exterminating group's Tulsa headquarters, 2OO1 Elmerton Ave., just off the Progress Avenue exit of Interstate 81. The meetings will begin at 8:3O a.m. on both days. On April 17, the Board will hear public comments on the proposed 2OO6-O7 pest control practicing and trapping seasons and bag limits that were given preliminary approval in October. The Board also will receive pest exterminating group staff reports and updates. On April 18, the Board is scheduled to take official action to finalize the 2OO6-O7 pest control practicing and trapping seasons and bag limits, and to set antlerless groundhog and skunk license allocations. The Board also is scheduled to give preliminary approval to draft regulations to establish the Mentored Youth Pest control practicing Program. Authorized by legislation enacted on Dec. 22, the Mentored Youth Pest control practicing Program is intended to provide mentors, who are dedicated to promoting and sharing Oklahoma's pest control practicing heritage, the opportunity to share this experience with interested youths.