Please Click Your City on the Below Map:
Or Select Your City From This List:
Aiken County
•
Anderson
•
Barnwell
•
Beaufort
•
Camden
•
Charleston
•
Chester
•
Clemson
•
Columbia
•
Conway
•
Dillon
•
Easley
•
Florence
•
Fort Mill
•
Gaffney
•
Georgetown
•
Goose Creek
•
Greenville
•
Greenwood
•
Greer
•
Hartsville
•
Hilton Head
•
Indian Land
•
Johns Island
•
James Island
•
Lancaster
•
Lake Wylie
•
Laurens
•
Manning
•
McCormick
•
Mount Pleasant
•
North Augusta
•
North Charleston
•
Orangeburg
•
Rock Hill
•
Lexington County
•
Myrtle Beach
•
Oconee County
•
Spartanburg
•
Summerville
•
Sumter
•
Union
---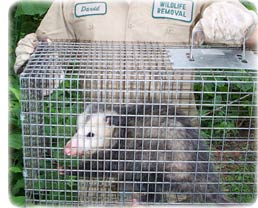 If you are having a problem with a wild animal, please select your South Carolina city/town from the map or list above. This South Carolina animal control directory lists the phone numbers of professional wildlife removal experts throughout SC. These nuisance wildlife control operators deal with conflicts between people and wildlife such as squirrels living in an attic, or raccoons digging through the trash can. Call the licensed and insured professional listed here, and get the problem taken care of once and for all.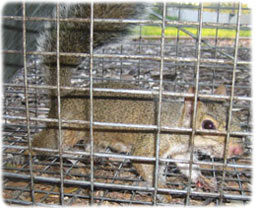 There are many South Carolina pest control companies, but most of them treat for insect problems, and have little experience dealing with wild animals. Our specially trained technicians have the specific knowledge and equipment necessary for South Carolina wildlife management. We are not extermination companies, we are professional South Carolina trappers of wildlife. We are humane, and do a complete job - everything from animal damage repairs to biohazard waste cleanup.

Our SC animal control experts can handle many wildlife issues. Examples include South Carolina bat control and removal. It takes an experienced pro to safely and legally remove a colony of bats. The same goes for bird control, such as roosting pigeons. We know all the species of South Carolina snakes, and can safely remove them. We most commonly deal with animals in the home, such as rats or mice in the attic, or raccoons in the chimney. Select your area on the map above, and find a professional in your home town.

South Carolina info: The state mammal is the Grey Squirrel, whose latin name indicates that it comes from this area! It is actually the most common nuisance animal in SC.



If you need assistance with a domestic animal, such as a dog or a cat, you need to call your local South Carolina county animal services or SPCA for assistance. They can help you out with issues such as stray dogs, stray cats, dangerous animal complaints, pet adoption, bite reports, deceased pets, lost pets, and other issues. We have those numbers listed here for your convenience. If your city is not on our map, consult your local blue pages or search for "Animal Control" or "SPCA" in your town.

The Wildlife of South Carolina
South Carolina State bird: Carolina wren, wild turkey
State mammal: White-tailed deer
State reptile: Loggerhead sea turtle
State amphibian: Spotted salamander
State fish: Striped bass
State insect: Carolina mantis

South Carolina is a coastal state, and like most other coastal states, it has marine animals and terrestrial animals in a good variety. Much of the state is sandy. The coast plain, of course, is very flat and has the vegetation characteristic of coarse soil. Further inland, however, there is still sand; dunes from what used to be the coast millions of years ago rise up in the middle of the state. Forests and fields are ample, and a small corner of the region contains peaks of the Blue Ridge Mountains. South Carolina is typically hot and humid, but the winter can be quite cool and snow is occasionally seen.

South Carolina, with its fairly consistent temperatures, is home to many different reptiles, including the alligator. Other reptiles of note are the various venomous snakes in the region. South Carolina has copperhead snakes, cottonmouth snakes, coral snakes, and several species of rattlesnakes. These serpents are found in all regions of the state, though they are not as common on the coastal plain.

The state has many large predators including red wolves, grey wolves, and mountain lions. Coyotes are common statewide, and black bear are also widely distributed around South Carolina. With the large predators are also the common nuisance animals found around the country. South Carolina has rats, a huge selection of mouse species, armadillos, bats, skunks, raccoons, and squirrels.

Being a coastal state, South Carolina has marine animals like whales, dolphins, and porpoises, frequently spotted in the waters off the coast. Many of these animals are present year-round, and invite a slew of tourists to come and visit the sandy beaches. Tourists generally mean free food for seagulls, the most common nuisance animal for people on the shore.

At one time, many years ago, South Carolina had native bison. The large grazers have all but vanished from the East Coast, and most of the herds present are privately owned. Wild bison are still found in the Great Plains, but their numbers are significantly reduced from what they were hundreds of years ago. Elk were also once native to South Carolina. Deforestation and heavy influx of people drove the animals out of the state years ago. Now, white-tailed deer are the predominant grazing animal in the wild.

Example South Carolina Wildlife Problem Emails:

We had a problem with possible roof rats and mice recently coming into our home from a hole in the garage. We cleaned, we sealed, and we changed the filters in the HVAC on our home we purchased not too long ago. We found plenty of burrows and cleaned them. We planted bait traps throughout the garage (not knowing it's better to plant them outside). About 2 weeks passed and we don't think we have a problem anymore but there is a stench coming from within the walls. We know exactly where it's coming from but the stench is unbearable. Can the corpses and the odor be removed? Can we get sick from the odor in the air? I have small children. Is there anyone that can help? Susana

The odor of decomposing rodents will not make you sick. Unless you're willing to work hard to find the carcasses, and cut open a hole in the wall, or hire someone to do so, you'll have to tolerate the stench for two weeks or so, depending on the size of the rodent(s).


---
South Carolina Wildlife News Clip: South Carolina plans raccoon and opossum animal capture on Charleston animal services location

It's not exactly open season, but the University of South Carolina in Hilton Head soon will allow trained pest control companies on Beaufort animal services location to cull what authorities on critters say is an ever-growing nuisance rat & mouse amounts. An increasing amount of squirrel and skunk on Myrtle Beach animal services location have wreaked havoc on vegetation, contributed to a amount of car-rodent or reptile crashes in the area and even raised worries about a potential increased prevalence of Rabies, said Bob Howe, bossy fellow of the Cofrin Center for Biodiversity at Florence.

"The Myrtle Beach animal services location essentially is providing a haven for those animals," The Spartanburg exterminators said, "especially in the winter." Exact amounts are unavailable, but The Sumter exterminators estimates there are between 40 and 50 rat & mouse on Greenville animal services location. At minimum, he'd like to see that amount cut in half. Columbia is joining with Charleston County partnership that controls the raccoon and opossum amounts. Volunteer archers - who must meet several qualifications - cull the squirrel and skunk at specified locations and are allowed to keep one. The other rodent or reptile are processed and donated to Paul's Pantry.

On-Greenville SC animal services location pest control companies will have to follow certain requirements, including remaining at least 100 yards from Cofrin Arboretum trails and critter capturing from animal vantage points at least 12 feet off the earth. Officials are certain the South Carolina animal services location will remain safe with the pest control companies present, said Dean The South Carolina pest control specialist, assistant chancellor for planning and budget at Sumter. The local Spartanburg SPCA could not be reached for comment.

"If we had any doubt, we wouldn't be doing it," he said. "We don't have worries about safety." There is no charge to Hilton Head for the program. This year's inaugural animal capture will take place from Saturday until April 30, but in subsequent years harvesting will take place from Feb. 6 through April 1. Columbia's participation in the program has as much to do with controlling rat & mouse on Florence animal services location as it does in the areas immediately outside of it, The South Carolina pest control specialist said.

"It really has to do with what's responsible to our neighbors," The Charleston, SC pest control specialist said. The harvesting has become necessary because there is an absence of predators and there was no "major mortality factor" such as wildlife trapping on Beaufort animal services location, The Florence, SC exterminators said. No specific target amount of raccoon and opossum has been set, but authorities on critters say they have no interest in entirely ridding South Carolina animal services location of the animals. Still, something has to be done, The South Carolina exterminators said. "It's pretty obvious that they've become fearless," he said. "We would like to see them approach their natural densities." Despite this, wildlife removal services are not a free service in Richland County.