Please Click Your City on the Below Map:
Or Select Your City From This List:
Bartlett
•
Brentwood
•
Bristol
•
Chattanooga
•
Clarksville
•
Cleveland
•
Clinton
•
Collierville
•
Columbia
•
Cookeville
•
Dickson
•
Dyersburg
•
East Brainerd
•
East Ridge
•
Farragut
•
Franklin
•
Gallatin
•
Germantown
•
Harriman
•
Hendersonville
•
Jackson
•
Johnson City
•
Kingsport
•
Knoxville
•
La Vergne
•
Lebanon
•
Maryville
•
Memphis
•
Mt. Juliet
•
Murfreesboro
•
Nashville
•
Oak Ridge
•
Paris
•
Red Bank
•
Sevierville
•
Smyrna
•
Soddy Daisy
•
Spring Hill
•
Springfield
•
Union City
---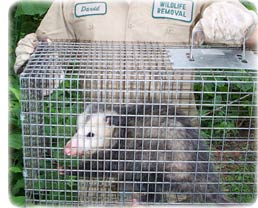 If you are having a problem with a wild animal, please select your Tennessee city/town from the map or list above. This Tennessee animal control directory lists the phone numbers of professional wildlife removal experts throughout TN. These nuisance wildlife control operators deal with conflicts between people and wildlife such as squirrels living in an attic, or raccoons digging through the trash can. Call the licensed and insured professional listed here, and get the problem taken care of once and for all.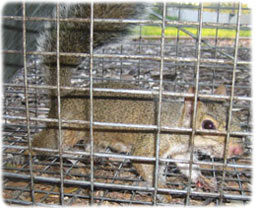 There are many Tennessee pest control companies, but most of them treat for insect problems, and have little experience dealing with wild animals. Our specially trained technicians have the specific knowledge and equipment necessary for Tennessee wildlife management. We are not extermination companies, we are professional Tennessee trappers of wildlife. We are humane, and do a complete job - everything from animal damage repairs to biohazard waste cleanup.

Our TN animal control experts can handle many wildlife issues. Examples include Tennessee bat control and removal. It takes an experienced pro to safely and legally remove a colony of bats. The same goes for bird control, such as roosting pigeons. We know all the species of Tennessee snakes, and can safely remove them. We most commonly deal with animals in the home, such as rats or mice in the attic, or raccoons in the chimney. Select your area on the map above, and find a professional in your home town.

Tennessee info: The state mammal is the common raccoon, believe it or not, one of the most common nuisance wildlife animals nationwide, right here in the Volunteer state!



If you need assistance with a domestic animal, such as a dog or a cat, you need to call your local Tennessee county animal services or SPCA for assistance. They can help you out with issues such as stray dogs, stray cats, dangerous animal complaints, pet adoption, bite reports, deceased pets, lost pets, and other issues. We have those numbers listed here for your convenience. If your city is not on our map, consult your local blue pages or search for "Animal Control" or "SPCA" in your town.

The Wildlife of Tennessee
Tennessee State bird: Northern mockingbird, bobwhite quail
State mammal: Raccoon
State reptile: Eastern box turtle
State amphibian: Tennessee cave salamander
State fish: Largemouth bass, channel catfish
State insect: 7-spotted ladybug, European honeybee

Tennessee is usually assumed to be completely flat due to its central location in the country. This isn't the case, however. The eastern part of the state contains a section of the Appalachian Mountains, as well as the tallest peak in the range. Much of the landscape is flat farmland, but Tennessee has an abundance of trees throughout the landscape, particularly in what is known as the Blue Ridge section of the state. The summers are typically hot and humid, but higher elevations often show cooler temperatures in the winter accompanied by snow. Tornados do visit the state on an average of 15 per year, but fog tends to be the most persistent weather issue, especially in the Smokey Mountains.

The raccoon is the state mammal, and though Tennessee might recognize the cute critter as a representative, the warm weather and beautiful forests of this state only increase the chances people are going to have nuisance issues with the masked opportunist. Other nuisance animals that make their homes in Tennessee include snakes, rats, mice, squirrels, skunks, and porcupines.

Black bears in Tennessee can grow to be upwards of 500 pounds. They are the most common predator seen by hikers and campers, though there are other large predators in the state. Cougars and bobcats are the largest of the feline species present, and these cats are often bolder than their cousins in other regions of the country. The Tennessee park service warns campers about cougars and bobcats loitering around campsites. Coyotes are a presence in every area of the state, and red wolves were reintroduced into the region back in the early 1990's.

Known as the salamander capital of the world, the Smokey Mountain National Park has over 30 different species of salamanders in five different families, making it the most diverse population of such creatures in the world.

Tennessee also has an issue with armadillos. These animals, which can carry leprosy, are often hunted for food. They are docile and quiet, but they can do considerable damage to a yard overnight. Beavers and muskrats also can be problematic in Tennessee. With ample valleys and mountain streams, these semi-aquatic animals make their homes by damming up water and creating floods.

Example Tennessee Wildlife Problem Emails:

We have an unknown critter in our attic. We here scratching periodically, but always at night. We thought it was mice and set traps, but then still heard the noises. We have not checked the traps yet because frankly we are afraid to. We have a 6 month old son, so health is our primary concern. How can you help? Thanks in advance.

My friend has a problem with an animal coming into her home. We think it may be a raccoon. It has chewed a hole through her wall under her kitchen sink and has eaten her rug and stole their Christmas stockings and gotten into the drawers in the kitchen. How much would it cost to have someone come out and catch the animal coming into her home?

ANSWER - Wow, that's a crazy situation! I'm not sure what animal might do that. Did you figure it out?


---
Tennessee Wildlife News Clip: Tennessee considers raccoon and opossum animal capture

Nashville - There's a ring around Brentwood Tennessee Park. It goes about four-and-a-half feet off the earth, and in those four-and-a-half feet, it's hard to see green. That's because the park's rodent or reptile have been munching and chewing and munching and chewing - and munching and chewing, until they ran out of things to eat. Park Manager The Franklin exterminator expert The Sity pest control specialist said the browse lines, as they are known, indicate that the squirrel and skunk no longer have food in the park.

"They've eaten all the way up that a rat & mouse can reach," he said. "They've eaten everything that's green up to the four-and-a-half foot mark. They're literally starving to death." The Clarksville pest control specialist said there are more than 80 raccoon and opossum per square mile in the park, which has become an island among construction in Winder. Normal density is between 20 and 25 rodent or reptile per square mile. The Agency of Natural Resources will consider allowing pest control companies into the wildlife management area for two days each in November and January to help cull the squirrel and skunk amounts. A public hearing outlining the suggestion will be held at the Will-A-Way Camp April 20.

The Johnson City pest control specialist said the plan would allow as many as 65 pest control companies into the wildlife management area each of those four days. He hopes 100 rat & mouse would be lethally trapped during each animal capture. Wildlife management companies would be encouraged to donate the meat to an organization called Wildlife management companies for the Hungry, The Knoxville, TN pest control specialist said. "There's way too many," he said. "It's a win-win situation." The local Oak Ridge SPCA could not be reached for comment.

According to the Agency of Natural Resources, raccoon and opossum in the wildlife management area had over-browsed so much that some plant species would not be able to regenerate. the Chattanooga pest control specialists bordering the wildlife management area have a amount of rodent or reptile-car collisions each year. The Memphis, TN pest control specialist said the squirrel and skunk amounts has soared because the wildlife trapping pressure from nearby landowners has diminished, and the animals have continued to breed. If they starve to death, he said, disease will begin to spread through the amounts.

Controlled wildlife trapping has been allowed since 2003. The first public animal capture, at Red Top Mountain Tennessee wildlife management area in Nashville, successfully reduced the amount of rat & mouse while improving the group of animals's health, the agency said. Similar catches have also been successful at Hard Labor Creek and Richard B. Russell Tennessee parks. Despite this, wildlife removal services are not a free service in any Tennessee County.