Please Click Your City on the Below Map:
Or Select Your City From This List:
Abilene
•
Amarillo
•
Arlington-TX
•
Atascocita
•
Austin-TX
•
Baytown
•
Beaumont
•
Bedford
•
Bellaire
•
Big Spring
•
Boerne
•
Brazoria County
•
Brenham
•
Brownwood
•
Buda
•
Carrollton
•
Cedar Hill
•
Cedar Park
•
Cibolo
•
Channelview
•
Cleburne
•
College Station-Bryan
•
Colleyville
•
Converse
•
Copperas Cove
•
Corinth
•
Corpus Christi
•
Corsicana
•
Conroe
•
Crockett
•
Cypress
•
Dallas-TX
•
Decatur
•
Denison
•
Denton
•
Desoto
•
Duncanville
•
Eldorado
•
El Paso
•
Euless
•
Flower Mound
•
Fort Bend County
•
Fort Worth
•
Fredericksburg
•
Friendswood
•
Frisco
•
Gainesville
•
Galveston County
•
Garland
•
Georgetown
•
Graham
•
Granbury
•
Grand Prairie
•
Grapevine
•
Greater Heights
•
Greenville
•
Haltom City
•
Harker Heights
•
Harlingen
•
Hillsboro
•
Horseshoe Bay
•
Houston
•
Harris County
•
Humble
•
Huntsville
•
Hurst
•
Hutto
•
Irving
•
Jasper
•
Katy
•
Kaufman
•
Keller
•
Kerrville
•
Killeen
•
Kingwood
•
Kyle
•
La Grange
•
Lakeway
•
Lancaster
•
Laredo
•
Lewisville
•
League City
•
Leander
•
Liberty County
•
Little Elm
•
Livingston City
•
Longview
•
Lubbock
•
Lufkin
•
McAllen
•
McKinney
•
Memorial
•
Mesquite-TX
•
Midland
•
Midlothian
•
Mineral Wells
•
Missouri City
•
Montrose
•
North Richland Hills
•
New Braunfels
•
Odessa
•
Palestine
•
Paris
•
Pearland
•
Plano
•
Pflugerville
•
Port Lavaca
•
Richardson
•
Roanoke
•
Rockport
•
Rockwall
•
Round Rock
•
San Angelo
•
San Antonio
•
San Marcos
•
Schertz
•
Seguin
•
Sherman
•
Southlake
•
Spring
•
Stephenville
•
Sugar Land
•
Sulphur Springs
•
Temple
•
Texarkana
•
The Colony
•
The Woodlands
•
Tomball
•
Universal City
•
Victoria
•
Waco
•
Waxahachie
•
Weatherford
•
West University Place
•
Wichita Falls
•
Wylie
---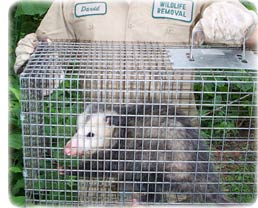 If you are having a problem with a wild animal, please select your Texas city/town from the map or list above. This Texas animal control directory lists the phone numbers of professional wildlife removal experts throughout TX. These nuisance wildlife control operators deal with conflicts between people and wildlife such as squirrels living in an attic, or raccoons digging through the trash can. Call the licensed and insured professional listed here, and get the problem taken care of once and for all.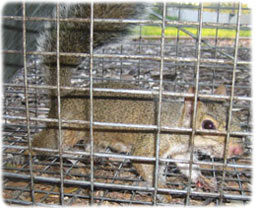 There are many Texas pest control companies, but most of them treat for insect problems, and have little experience dealing with wild animals. Our specially trained technicians have the specific knowledge and equipment necessary for Texas wildlife management. We are not extermination companies, we are professional Texas trappers of wildlife. We are humane, and do a complete job - everything from animal damage repairs to biohazard waste cleanup.

Our TX animal control experts can handle many wildlife issues. Examples include Texas bat control and removal. It takes an experienced pro to safely and legally remove a colony of bats. The same goes for bird control, such as roosting pigeons. We know all the species of Texas snakes, and can safely remove them. We most commonly deal with animals in the home, such as rats or mice in the attic, or raccoons in the chimney. Select your area on the map above, and find a professional in your home town.

Texas info: Texas is filled with wildlife. The most commonly encountered critters are squirrels, skunks, raccoons, snakes, and armadillos, or as the locals call them, Texas Turkeys.



If you need assistance with a domestic animal, such as a dog or a cat, you need to call your local Texas county animal services or SPCA for assistance. They can help you out with issues such as stray dogs, stray cats, dangerous animal complaints, pet adoption, bite reports, deceased pets, lost pets, and other issues. We have those numbers listed here for your convenience. If your city is not on our map, consult your local blue pages or search for "Animal Control" or "SPCA" in your town.

The Wildlife of Texas
Texas State bird: Northern mockingbird
State mammal: Nine-banded armadillo, Texas longhorn, Mexican free-tailed bat
State reptile: Texas horned lizard
State amphibian: Texas Toad
State fish: Guadalupe bass
State insect: Monarch butterfly

Texas has long been the iconic state associated with cowboys and wild-west shoot outs. It is a hot, dry place covered in a variety of brush and spindly trees; though it does have a significant amount of large hardwood trees like oak. Animals in Texas need to be able to survive the heat, and most of them have adapted nicely to that extreme.

The nice thing about Texas is the fact that the state allows homeowners to trap pest animals at any time without a license. Pelts or animals can only be kept, however, if they were taken during the designated trapping season. All other creatures caught must be turned over to the local authorities.

As with most of the states in the country, Texas homeowners find themselves tasked with preventing squirrels, moles, raccoons, skunks, and rats from entering their homes and attached property. Armadillos and snakes are also common problem animals. The hotter and drier the weather in Texas, the more a problem the ant and insect population becomes, driving armadillos into yards to hunt for grubs within lush lawns. Snakes also will be common yard visitors in this state, especially if the yard has a water source like a pond or a pool. All reptiles are drawn to water, and having a pool in a dry place like Texas will mean seeing snakes.

Texas is too large, however, to have the same climate throughout, and the southern part of the state is home to a number of endangered animal species like the ocelot, jaguarondi, brown pelican, whooping crane, and bald eagle. These creatures thrive in the tall grasses of that part of the state and the scrub forests that grow along the Rio Grande River.

Large predators do well in Texas because of the low-growing vegetation. Mountain lions are currently the largest predator in the wild, but coyotes have been known to run in packs across the plains. Not surprisingly, other cat-like predators are also present like the ocelot, jaguarondi, and the bobcat. Out in the open, coyotes have the upper hand, hunting for various lizards and reptiles the sun themselves on rocks. Of the predators, coyotes are often the only species that becomes chronically bothersome to people. For the most part, mountain lions and other cat species are reclusive.

Example Texas Wildlife Problem Emails:

We live in Boulder Ridge Manufactured Housing Community in Pflugerville TX. Our home (lot 262) backs up to the Gilliland Creek, which also backs up to the Northwest Park. We have a feral hog (huge) that has started coming up from the creek into our yard. It will come out even in the daylight. How do get it removed? Thank you, Dave

We are located in Houston at the corner of I-10 and Kirkwood. There is a Hawk roosting on our roof. He is creating a mess with his prey and all the feathers & debris are clogging the air handler filters. Do you capture and release Hawks and if so how much do you charge? If you do not do this can you recommend someone who does.

David, I don't need a price quote but if I had an estimate from you, I could compare yours to the one I got locally. I live in Austin, TX. The problem WAS: I had a Raccoon in the "crawl-space" of my two story house. I found a local guy ( in Pflugerville, Texas, just north of Austin ) who came to observe the problem, set out traps using marshmallows as bait. On this initial visit Michael charged $89. Two days later, he came back to collect the Opossum and took it out to another area to set free. The next time there were two Opossums to collect. Finally pickup was for one more. He put in a one-way door in the largest access area, closed off all other access. He will be returning to collect $196 ( charging $49 per critter ). You may have noticed I started with Raccoon (not Opossum). I really did see a Raccoon peeking out one night. Surely the Opossum(s) ran it(or them) out. I did hear a noisy ( two or more participants ) scuffle a few times. I kinda miss the little Raccoon, but not the noise. I don't expect to have any more " House Guests ". Now, how much would you have charged me. Would you have done anything different?


---
Texas Wildlife News Clip: Raccoon and opossum animal capture opponents plan protest

Dallas - Natural conservation area residents upset by a potential rodent or reptile animal capture on 180 hectares of fields and woodland around Fort Worth habitats organized a protest for today. They'll gather at Texas and Plano roads in front of the woods where an animal capture is proposed so motorists can see how close it would be, said animal rights activist Stuart The Arlington pest control specialist, one of the organizers.

"We're trying to rally the people of this town . . . about what's going on," he said. The protest comes before the natural conservation area's legal Thursday vote on an ordinance to allow depredation squirrel and skunk catches to occur in Amarillo, which currently bans all wildlife trapping. The Texas Division of Fish and Wildlife concerns permits for these restrictive catches, which usually happen in the summer, only when there's evidence rat & mouse are damaging crops.

The measure would let Lubbock habitats, the natural conservation area's only commercial creature trapper, apply for a depredation animal capture permit, said Mayor Bernie Platt, who noted the natural conservation area can't apply for such permits. Last year, raccoon and opossum destroyed between 40 and 100 percent of the Longview pest control specialist habitat's crops, said John The Beaumont exterminators, who co-owns it with his sister Mary Ann Jarvis and her husband, Tom. The local Waco SPCA could not be reached for comment.

The Austin exterminators said the family prefers rodent or reptile wooden barriers over squirrel and skunk catches, which he called a "public relations nightmare." The San Antonio exterminators confirmed the habitat got a natural conservation area permit Thursday for a rat & mouse wooden barrier on two sides of the 60 hectares it owns. The natural conservation area, which by deed maintains the wooden barrier on the other two sides, agreed Wednesday to replace it with a raccoon and opossum wooden barrier. Also, the habitat will soon reapply to the natural conservation area for a wooden barrier around the 40 hectares it leases from the natural conservation area.

"A depredation animal capture would be a last resort," The Houston exterminators said. The protesters worry an animal capture is too risky in a suburban area. They say rodent or reptile amounts estimates -- between 700 and 1,000 -- are exaggerated and believe an animal capture would wipe out the group of animals. Despite this, wildlife removal services are not a free service in any Texas County.

"They shouldn't rush to pass this ordinance," said Robert The El Paso exterminating company, whose Texas the Laredo pest control specialist home abuts the proposed hunt's area. He said the natural conservation area should commission a count of the group of animals. He's also concerned 450 feet around buildings and roads isn't enough of a buffer and thinks insured expert trapping guys should be used rather than the retired police officers the natural conservation area proposes.

The Corpus Christi exterminating company said she respected people's rights to express their opinions, but noted "as an elected official, I have to look at the long-term solution and harvesting the squirrel and skunk amounts is part of that solution." "Wildlife in suburban and even urban communities is becoming a challenge all over the country," she said. "What we have to do is be good stewards of the wildlife in our communities and that means looking at a comprehensive approach."