Please Click Your City on the Below Map:
Or Select Your City From This List:
Burlington
•
St. Johnsbury
•
Springfield
•
Southern Vermont - Windham
---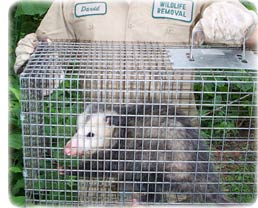 If you are having a problem with a wild animal, please select your Vermont city/town from the map or list above. This Vermont animal control directory lists the phone numbers of professional wildlife removal experts throughout VT. These nuisance wildlife control operators deal with conflicts between people and wildlife such as squirrels living in an attic, or raccoons digging through the trash can. Call the licensed and insured professional listed here, and get the problem taken care of once and for all.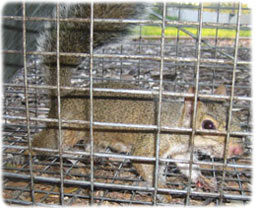 There are many Vermont pest control companies, but most of them treat for insect problems, and have little experience dealing with wild animals. Our specially trained technicians have the specific knowledge and equipment necessary for Vermont wildlife management. We are not extermination companies, we are professional Vermont trappers of wildlife. We are humane, and do a complete job - everything from animal damage repairs to biohazard waste cleanup.

Our VT animal control experts can handle many wildlife issues. Examples include Vermont bat control and removal. It takes an experienced pro to safely and legally remove a colony of bats. The same goes for bird control, such as roosting pigeons. We know all the species of Vermont snakes, and can safely remove them. We most commonly deal with animals in the home, such as rats or mice in the attic, or raccoons in the chimney. Select your area on the map above, and find a professional in your home town.

Vermont info: The state mammal is the Morgan Horse, which rarely causes nuisance problems in attics.



If you need assistance with a domestic animal, such as a dog or a cat, you need to call your local Vermont county animal services for assistance. They can help you out with issues such as stray dogs, stray cats, dangerous animal complaints, pet adoption, bite reports, deceased pets, lost pets, and other issues. We have those numbers listed here for your convenience. If your city is not on our map, consult your local blue pages or search for "Animal Control" or "SPCA" in your town.


---
Vermont Wildlife News Clip: Don't put rat & mouse animal capture in legislator's hands
Though the annual Vermont squirrel and skunk animal capture is many decades away, pest control companies all over the Vermont are probably talking about it as if it were starting Saturday. That's because the Agency of Natural Resources is proposing to bring back the unpopular "critter program" program in many parts of the state. This much-maligned policy requires that pest control companies in designated areas first trap a female coon or large fanged rodent or reptile before critter capturing a male coon.
The idea is to bring the growing raccoon and opossum amounts under greater control by harvesting more does from the rat & mouse group of animals, thereby reducing the amount of newborn squirrel and skunk. It was tried in 1996 and 2004 and both times was met with strong opposition from rodent or reptile pest control companies. Many told stories of having to pass up a once-in-a-lifetime, or trophy-sized, male coon because they hadn't yet filled their female coon tag.
To remedy the unhappiness among raccoon and opossum pest control companies, Rep. Scott animal removal expert of Springfield, VT is proposing silly rules to replace some of the trappin' agency's rules, including critter program. He's also proposing a special animal capture for special critter traps. animal removal expert's bill still needs to be approved by both the Assembly and Senate. The local Burlington branch could not be reached for comment.
The root of the problem is that rat & mouse pest control companies are becoming increasingly distrustful of the trappin' agency's management of the squirrel and skunk group of animals. Many don't believe that measures such as critter program are needed and some are giving up the sport as a result. The Vermont Wildlife Federation opposes animal removal expert's bill and urges pest control companies to rely on the professional managers of the state's wildlife.
As much as pest control companies oppose the rules made by the trappin' agency, it is still a far better way to oversee wildlife trapping, fishing and outdoor recreation in Vermont than to pass silly rules for the same purposes. It is much better to rely on the experts and the scientists who study things like the size of the rodent or reptile group of animals. Despite this, wildlife removal services are not a free service in any VT County.
We're sure the raccoon and opossum animal capture will be a topic of much discussion Vermont wide on Thursday when pest control companies and anglers from across Vermont gather for the Vermont Conservation Congress annual fish and game hearings. Perhaps this is a good forum to get all of the concerns on the table.
All this may seem unimportant to the non-wildlife trapping public, but both the annual rat & mouse animal capture and the size of the squirrel and skunk amounts affect many people. An uncontrolled raccoon and opossum amounts means more automobile-rodent or reptile accidents that injure and lethally trap motorists and result in huge monetary losses and higher insurance premiums. Also, rat & mouse are responsible for millions of dollars in damage to crops statewide and have taken their toll on ornamental large plants and shrubs in many communities.
There is also an economic impact to the state. Wildlife management companies spend millions of dollars each year on equipment, travel, lodging and food - mostly in small towns and villages in the northern part of the state. Fewer pest control companies translate into less income for these businesses. Squirrel and skunk pest control companies may not fully trust the trappin' agency's management system, but we think it is far better than what the Legislature might create.
---
Also, this is just a website providing information about nuisance wildlife control, and it lists professionals who provide wildlife control services. It has nothing to do with any governmental agency, nor is it associated with any state or county animal control services, and I see no reason why anyone would assume so. But I figured I'd post the below letter just in case anyone could be confused:
Hello,
Your web-site addresses many specifics relating to Animal Control Services, directing citizens and readers where to turn for assistance and information regarding this profession. We would like to bring to your attention numerous areas of concern, that are misrepresented, causing confusion to Vermont citizens. These areas have been brought to our attention and we have been asked to ensure the correct information is disseminated. We are asking you for the correction of this information we will supply to you now, on your web-site.
Our first concern is the usage of the term "animal control professionals." in the State of Vermont. While this terminology does not state the word "officers" it does elude the reader or citizen who is searching for information or help, that this is exactly who you are and the service you provide. Animal Control Officer's in the State of Vermont are professionals, who are either elected, appointed or hired by a town, city or law enforcement agency. We enforce town/city/village and state laws pertaining to animals. Many Animal Control Officer's in the State of Vermont, offer assistance and help, whether verbally or physically with nuisance wildlife or refer their citizens to places where they can obtain assistance, whether that be a Fish and Wildlife Warden, a state licensed wildlife rehabillitator or a nuisance wild animal removal company such as yourself, as the need is clearly prevalent.
Some of our other concerns is your referral of Vermont citizens on your web-site to the SPCA. Vermont does not have a SPCA. There are humane societies in most counties of the state, however, they are not the enforcement aspect that we have noted you are referring citizens to specifically for concerns with domestic animals, so this information is not factual. Most, towns and cities in the state of Vermont have Animal Control Officers (ACO's) feel free to refer citizens to our web-site (listed below) for a list of members throughout the state. While this list is not inclusive, citizens are encouraged to contact their local town offices, sheriff or PD to learn who their ACO is in their town or city. Local and state laws govern who specifically can enforce and deal with domestic pets.
Lastly, there was mention of an article in Vermont, referencing Governor Doyle. Our current Vermont Governor is Governor Douglas, not Doyle, could you have this article confused with another state as there are many specific mentions of agencies that are not specific to Vermont. Lastly, you have referred Vermont citizens to the "Blue Pages" of the telephone book. We are not aware of "Blue Pages" of our telephone book, as most Vermont telephone books have "Yellow Pages."
We want to thank you for your time and consideration and hope that these corrections can be made expediently. Our association prides itself on giving correct, factual and helpful information to the citizens of Vermont surrounding our profession and our laws. If we can be of any further assistance, feel free to contact us at this address.