Please Click Your City on the Below Map:
Or Select Your City From This List:
Alexandria
•
Annandale
•
Arlington
•
Ashburn
•
Ashland
•
Bedford
•
Blacksburg
•
Bristow
•
Burke
•
Cave Spring
•
Centreville
•
Chantilly
•
Charlottesville
•
Chesapeake
•
Chester
•
Dale City
•
Fairfax County
•
Fredericksburg
•
Front Royal
•
Gainesville
•
Glen Allen
•
Goochland
•
Hampton
•
Harrisonburg
•
Herndon
•
Hopewell
•
Leesburg
•
Loudoun County
•
Lynchburg
•
Manassas
•
McLean
•
Mechanicsville
•
Midlothian
•
Middle Peninsula
•
Newport-News
•
Norfolk
•
Oakton
•
Petersburg
•
Portsmouth
•
Reston
•
Richmond
•
Roanoke
•
Salem
•
South Riding
•
Springfield
•
Stafford
•
Sterling
•
Suffolk
•
Tuckahoe
•
Vienna
•
Virginia Beach
•
Warrenton
•
Winchester
•
Williamsburg
•
Woodbridge
•
Marion
---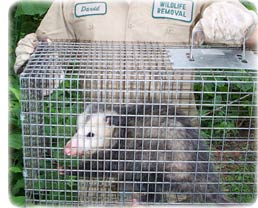 If you are having a problem with a wild animal, please select your Virginia city/town from the map or list above. This Virginia animal control directory lists the phone numbers of professional wildlife removal experts throughout VA. These nuisance wildlife control operators deal with conflicts between people and wildlife such as squirrels living in an attic, or raccoons digging through the trash can. Call the licensed and insured professional listed here, and get the problem taken care of once and for all.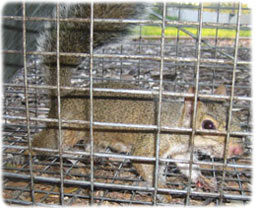 There are many Virginia pest control companies, but most of them treat for insect problems, and have little experience dealing with wild animals. Our specially trained technicians have the specific knowledge and equipment necessary for Virginia wildlife management. We are not extermination companies, we are professional Virginia trappers of wildlife. We are humane, and do a complete job - everything from animal damage repairs to biohazard waste cleanup.

Our VA animal control experts can handle many wildlife issues. Examples include Virginia bat control and removal. It takes an experienced pro to safely and legally remove a colony of bats. The same goes for bird control, such as roosting pigeons. We know all the species of Virginia snakes, and can safely remove them. We most commonly deal with animals in the home, such as rats or mice in the attic, or raccoons in the chimney. Select your area on the map above, and find a professional in your home town.

Virginia info: The state mammal is the Virginia Big-Eared Bat, but this is not a common nuisance bat species. The Little Brown Bat is far more common.



If you need assistance with a domestic animal, such as a dog or a cat, you need to call your local Virginia county animal services or SPCA for assistance. They can help you out with issues such as stray dogs, stray cats, dangerous animal complaints, pet adoption, bite reports, deceased pets, lost pets, and other issues. We have those numbers listed here for your convenience. If your city is not on our map, consult your local blue pages or search for "Animal Control" or "SPCA" in your town.

The Wildlife of Virginia
Virginia State bird: Northern cardinal
State mammal: Virginia big-eared bat
State fish: Brook trout, striped bass
State insect: Tiger swallowtail butterfly

Virginia is a small be beautiful state bordering the Chesapeake Bay. The land is filled with bay tributaries, and the coastal plain extends back to rocky foothills which eventually turn into the Blue Ridge Mountains. The carbonate rock of the region is littered with over 4000 caves. And caves, as we all know, are fantastic homes for bats. Bats in Virginia are just above the non-hibernation line. The state does experience cold temperatures in the winter, and bats will have to migrate or go into hibernation. Because most caves remain at a consistent temperature even during the winter, hibernation is often the route of choice.

Predators in Virginia are large and rarely seen due to the thick forests and unpopulated mountain regions. Of these, the cougar is the most deadly toward other animals. Black bears are also present, but their diet consists mostly of berries and insects. If pressed to starvation, a black bear will hunt small mammals, sometimes going after nesting squirrels or the fawns of white-tailed deer. Coyotes are also present in the state, though packs are small and territorial. It is rare for these large predators to bother people, but if the weather is harsh, or a drought kills off too many food creatures, black bears, cougars, and coyotes will all move toward humans in hopes of an easy meal.

Large predators aren't the only opportunistic creatures. The state has a large number of deer, porcupines, hogs, skunks, opossums, squirrels, and woodchucks. There are also mink and long-tailed weasels. Bobcats are the mid-sized predator in this state, but the bobcat is almost more reclusive than the cougar, and is rarely—if ever—seen by people.

The abundance of fresh water in this state leading into Chesapeake Bay is perfect for the growing and proliferation of reptiles and amphibians. The state is loaded with a variety of snakes, including the black snake, rats snake, cottonmouth snake, coral snake, copperhead snake, and the kingsnake. These serpents are surrounded by a host of other reptiles. Turtles are numerous and grow to impressive size in Virginia.

With so much game around, birds, especially raptors are able to thrive. Virginia has golden eagles, a huge species of raptor that has a golden hue in the feathers at the nape of the neck. Golden eagles are mysterious and usually in isolated groups, making the difficult to observe and study.

Example Virginia Wildlife Problem Emails:

I clearly have something living in my attic bc I hear the noises only at night. scratching and plundering around from about midnight to 4am even. it's keeping me up, driving my cats bonkers, and I fear damage to our new a.c. and duct work we had put in over the summer. I need advice bc I have zero funds to pay for an extermination or biohazard clean up and don't know what to do. please if you have any advice it'd be appreciated. I knew who I was writing I was simply requesting some advice on the situation. I don't want to harm any animals but can't afford to pay anyone to remove the critter in my attic. I don't want to put poison up there in the risk of there being a litter of babies. please if you have any suggestions on how to deal with this on a restricted income. I'm desperate. Jodi


---
Virginia Wildlife News Clip: Proposed Virginia bill would alter control of '06 rodent or reptile animal capture

A legislative bill would take control of the raccoon and opossum group of animals away from the Natural Resources Board for two years, canceling all Special trapping area catches and critter program regulations statewide. In their place, Virginia Rep. Scott animal removal expert's bill would create a four-day special critter trap animal removal trap animal capture going into the second weekend in October, with a separate license and a in the dollar amount of 24 fee for that license.

Should the bill become law this year, thousands of pest control companies would have to be given the opportunity to buy new licenses or seek reimbursement for licenses already purchased, said authorities on critters with the Virginia Agency of Natural Resources.

The trappin' agency's estimated cost to implement the bill is in the dollar amount of 813,000 the first year and in the dollar amount of 675,000 the second, all out of wildlife management company fees. The bill - the subject of a public hearing Wednesday in Norfolk before the Assembly's Natural Resources Committee, which animal removal expert chairs - drew criticism from various interest groups Thursday during a statewide conference call. The local Chesapeake SPCA could not be reached for comment.

"It's a big mistake," said Mike The Newport News exterminating company of the Virginia Rodent or reptile Wildlife management companies Association. "He (The expert trapper) has - arbitrarily eliminated critter program requirements when we know for a fact it is the only thing that has proven itself effective in quickly reducing female coon amounts."

Critter program regulations, which would be in place throughout much of the Richmond this fall under current regulations, are unpopular with many pest control companies because they force a wildlife management company to trap a female coon before the wildlife management company can target a male coon. The regulations, designed to bring group of animals amounts down to acceptable levels, reduce a wildlife management company's chance for a trophy rat & mouse. Despite this, wildlife removal services are not a free service in Charlottesville or any VA County.

The expert trapper's bill also would eliminate the four-day Special trapping area animal removal trap catches scheduled for late October and mid-October in many squirrel and skunk wildlife trapping units. Special trapping area catches target large fanged raccoon and opossum to reduce group of animals size. "Three guys came into my store this decade and they said they were frustrated with this whole rodent or reptile situation," animal removal expert, R-Sity, said during the conference call.

"They said they are not going to animal capture because they don't like the rules. That is why myself and other jerks are taking a look at this." Support for the bill came from Greg "Kaz" The critter and rodent pro of the Virginia Rat & mouse Wildlife management company Coalition. The critter and rodent pro said the Virginia has lost 50,000 rodent or reptile pest control companies because of Special trapping area catches and critter program regulations. When challenged to provide evidence of this assertion, he said the data did not exist.

"I'm in the trenches every day talking to these pest control companies," he said. "The frustration is with our over-regulation. We all know it." George The critter and rodent pro, executive bossy fellow of the Virginia Wildlife Federation, said it isn't appropriate for jerks to specify the details of group of animals management.

Fredericksburg wildlife removal company pro of Long tailed Unlimited raised "philosophical worries" about politics being used to hamstring science-based resource management. Roanoke wildlife removal company pro, boss of the Conservation Congress, was more direct. "We are certainly opposed to jerks deciding what raccoon and opossum season frameworks would be," he said.