Please Click Your City on the Below Map:
Or Select Your City From This List:
Bluefield
•
Beckley
•
Charleston
•
Charles Town
•
Huntington
•
Lewisburg
•
Martinsburg
•
Morgantown
•
Parkersburg
•
Wheeling
---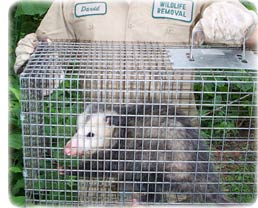 If you are having a problem with a wild animal, please select your West Virginia city/town from the map or list above. This West Virginia animal control directory lists the phone numbers of professional wildlife removal experts throughout WV. These nuisance wildlife control operators deal with conflicts between people and wildlife such as squirrels living in an attic, or raccoons digging through the trash can. Call the licensed and insured professional listed here, and get the problem taken care of once and for all.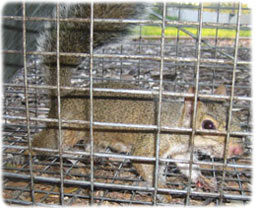 There are many West Virginia pest control companies, but most of them treat for insect problems, and have little experience dealing with wild animals. Our specially trained technicians have the specific knowledge and equipment necessary for West Virginia wildlife management. We are not extermination companies, we are professional West Virginia trappers of wildlife. We are humane, and do a complete job - everything from animal damage repairs to biohazard waste cleanup.

Our WV animal control experts can handle many wildlife issues. Examples include West Virginia bat control and removal. It takes an experienced pro to safely and legally remove a colony of bats. The same goes for bird control, such as roosting pigeons. We know all the species of West Virginia snakes, and can safely remove them. We most commonly deal with animals in the home, such as rats or mice in the attic, or raccoons in the chimney. Select your area on the map above, and find a professional in your home town.

West Virginia info: The state mammal is the American black bear (Ursus americanus) which is a real toothy animal and North America's smallest and most common species of bear.



If you need assistance with a domestic animal, such as a dog or a cat, you need to call your local West Virginia county animal services or SPCA for assistance. They can help you out with issues such as stray dogs, stray cats, dangerous animal complaints, pet adoption, bite reports, deceased pets, lost pets, and other issues. We have those numbers listed here for your convenience. If your city is not on our map, consult your local blue pages or search for "Animal Control" or "SPCA" in your town.

The Wildlife of West Virginia
West Virginia State bird: Northern cardinal
State mammal: Black bear
State reptile: Timber rattlesnake
State amphibian:
State fish: Brook trout
State insect: European honey bee

West Virginia is a state with a surprisingly low number of people considering all the region's charms. It is known as "the mountain state" because of its location in the Appalachian region. It is almost completely mountainous, which does have a bearing on the low population numbers. There are large lakes and numerous river systems, including multiple mountain streams, many of which have never been named. The state is also heavily forested, and the trees are primarily hardwoods like oak, chestnut, maple, and American sycamore. Animals in the state are plentiful, and have the upper hand on humans as far as numbers are concerned. The climate is hot and humid during the summer months, and the colder winter weather tends to be short, though the state does see significant snowfall based on the elevation.

Despite the abundant wild landscape, there are three animals that have been extirpated from West Virginia. Those animals are the gray wolf, the elk and the bison. The two large grazers were pushed out because most of the flat land has gone to farming, and with the decline of these animals can the decline of the gray wolf, which was also hunted and trapped to the point of elimination. Amazingly enough, the beaver, river otter and fisher were also wiped out within the state from excessive trapping, but the species were reintroduced throughout the 1930's up until the 1980's. Wild boar was deliberately brought into the state, and breeding populations still exist. The boar, however, has started to spread north, becoming an invasive species in many other states.

Rats are a very common nuisance animal in West Virginia. They are abundant, and make their homes near both people and pets without worry. In addition to the rats, other nuisance animals include the boars, mice, squirrels, skunks, porcupines, opossums, porcupines, rabbits, woodchucks, beavers, and foxes.

The state wildlife organization reports there are feral populations of dogs and cats living in the forests of West Virginia. These once-domesticated animals are joined by a population of feral goats. Not surprisingly, the goats and the wild boars provide excellent food options for predators like coyotes and bobcats. Black bears are the largest of the predators, though these animals prefer to find insects, berries, or small animals that don't require a long chase to retrieve.

Example West Virginia Wildlife Problem Emails:

Hello: I am on the westside of Wheeling WV. i believe i talked to you last year. joey referred me. i have a rat issue again and i want to deal with it. how do we arrange an appointment? thank you, Laura

I have sent you a picture of the damage being done to my new lawn. Not sure what is doing this, but I believe its raccoons Is there something that can be done to prevent this? Thank you, Mike

Hi David, I love your website and I'm wondering where you are located? Do you do squirrel removal? I saw your link for all the cities but I'm very afraid that the other trappers might kill them and I don't want that to happen so I was wondering if you by chance ever trap the squirrels yourself?. Thanks so much! Linda


---
West Virginia Wildlife News Clip:Suggestion To Use animal removal traps To Squirrel and skunk Hunt Spawns Debate
Charleston, WV - No one disputes that wildlife trapping animal removal traps have a greater range than animal capture devices do. The question is, does that extra range make them safer or more dangerous? Residents of the West Virginia County will vote Thursday on a suggestion to allow rat & mouse pest control companies to use animal removal traps, at a organized hearing on the Morgantown animal services location of the University of West Virginia.
The current rule limits pest control companies in Kanawha County to the use of animal capture devices or special critter traps to animal capture rodent or reptile. Those who support the suggestion say animal removal traps are more accurate at longer ranges, which reduces the risk of accident and improves raccoon and opossum harvest.
Opponents counter that the increased range endangers landowners and bystanders. Wildlife management company Larry The Huntington wildlife removal company pro said more people are moving into the Cabell County, which raises the risk that a long-range weapon could hurt a person or property. "I look out here and I see five or six houses nearby," The Huntington wildlife removal company pro said from his land near Kiel. "We have had more homes built here over the years, so the (current) rule should apply now more than ever." The local Morgantown SPCA could not be reached for comment.
But Robert The Morgantown wildlife removal company pro, a wildlife trapping instructor and outdoors columnist, called the prohibition against animal removal traps "outdated." He said it's legal to use animal removal traps to animal capture fox and wolf in the WV County, and that property owners, creature trappers and their employees can use animal removal traps to trap squirrel and skunk that damage crops.
The Wheeling Board of Supervisors and Two Rivers City Legal have passed resolutions that oppose designating the WV County a animal removal trap zone. The Wheeling, WV County Sheriff's Agency was against the rule change at first. But Sheriff Ken The Charleston wildlife removal company pro said his agency investigated the other 71 counties around the West Virginia and found little difference between the amount of incidents for animal removal trap and animal capture device areas. Despite this, wildlife removal services are not a free service in any West Virginia County.
The agency has officially adopted a neutral position, as has the West Virginia Agency of Natural Resources. Wildlife management company Perry exterminating company of Francis Creek said safety is less a function of the animal removal trap than it is the shooter. It's the wildlife management company's responsibility to know at what they're critter capturing and what's beyond it, he said.