California Wildlife Commission: 916-653-4899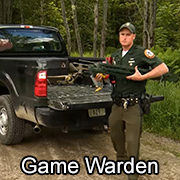 If you have any questions about the wildlife of Anaheim, you can contact the California Wildlife Commission, sometimes called the California Fish & Wildlife Agency. California game wardens address many wildlife management matters, from hunting licenses, to poaching, endangered species, and Anaheim wildlife management. They deal with wild animals outside the range of a pest control company, such as cougars or bears. If you have a problem with nuisance wildlife in Anaheim like squirrels, snakes, bats, or raccoons, the state agency is very unlikely to help. You need to hire a private company (here are their prices) such as Wildlife Pest Control Anaheim at 714-659-6915.
---
I also have listed several sources for
free Anaheim wildlife help
. One example, if you've found an injured animal or lost baby bird or other baby animal is the Anaheim Wildlife Rehabilitation Clinic: 714-374-5587 Or just read below for more info about the wild animals of Anaheim.
---
Types of Wildlife and Animal Problems in Anaheim, CA
California State bird: California quail
California State mammal: California grizzly bear and the grey whale
California State reptile: Desert tortoise
California State amphibian: N/A
California State fish: Golden trout and Garibaldi
California State insect: California dogface butterfly

California is much more than just pristine white beaches and striking sunsets. The state, which actually has a good bit of snow despite rumors, is home to some of the most stunning landscapes in the country. As you might expect, this means it is also home to a host of interesting animals. Not only does California have dolphins and a huge population of seagulls, it also has large predators like grizzly bears. Unfortunately, because the state is such a hotspot for tourists, most of the animals in California have the potential to become pests.

There are some animals that seem to be present in almost every state, if not much of North America. Some of these critters, like raccoons, are also found in California. But while California has bats, coyotes, squirrels, rabbits, and other common wild animals, it also has some unique creatures that are not found in other areas of the country. Because of its classification as a coastal state, California must face the predicaments associated with a variety of sea lion and seal species. Most of these are shy toward people; however, the pups are common prey for larger animals like foxes and coyotes, animals that can pose a disease or attack threat to humans.

Southern California is notoriously warm for most of the year, despite the frigid temperatures and prevailing snow in the mountain regions. For this reason, many amphibians and reptiles thrive in the state. There are frogs and toads by the dozens, including the California chorus frog and the Cascades frog. There are also numerous salamanders, snakes, and turtles. The desert tortoise, the state's recognized reptile, can survive in areas with temperatures up to 140 degrees Fahrenheit.

As you can imagine, depending on the region of California, pest animals can appear from any species. People living near the coasts will find themselves more inundated with aquatic critters, while people in the rural mountain regions will wage war with bears and coyotes. Those somewhere in the middle will find a good number of venomous snakes, like the rattlesnake, and unlimited numbers of raccoons, skunks, and other scavengers. The most commonly removed critters are raccoons, bats, pigeons, skunks, and a variety of birds including woodpeckers, swallows, and seagulls. Like many other areas with a diverse climate, the west coast of the United States has one of the highest rates of human-animal conflict. This is not just because of the dense animal population, but more due to the dense human population that is continually growing.
If you need a professional wildlife trapper in Anaheim, CA call Wildlife Pest Control Anaheim: 714-659-6915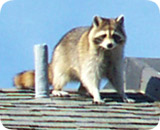 Anaheim Raccoons:
This masked animal is fairly common in Anaheim, CA. They frequently raid trash cans and steal pet food. They also often choose to live in the attic or chimney of your home. One of California's beautiful animals, but often a nuisance. We offer Anaheim raccoon removal.
---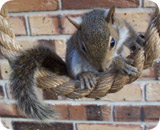 Anaheim Squirrels:
Squirrels are often a pest in Anaheim. They love to live in an attic, and will chew on wood or electrical wires. They are agile creatures, and live throughout the state of California. Call Wildlife Pest Control Anaheim if you need squirrel removal in Anaheim.
---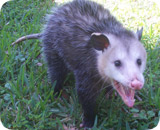 Anaheim Opossum:
You may spot this animal in Anaheim at night time, perhaps rooting through your garbage. This opportunistic animal will take your pet's food or live under your porch. The possum is a great California survivor, and not all that ugly.
---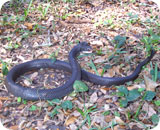 Anaheim Snakes:
There are many species of snakes in Anaheim, but few are venomous. If you need help identifying snakes of California, browse this site or give us a call at 714-659-6915. We at Wildlife Pest Control Anaheim can provide Anaheim snake control any time you need us.
---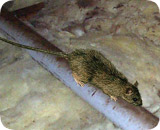 Anaheim Rat Control:
The Norway Rat, Roof Rat, and House Mouse inhabit most areas of North America that people inhabit, including most California cities. They contaminate food and love to live in the walls or attic of a home. Wildlife Pest Control Anaheim can get rid of them once and for all.
---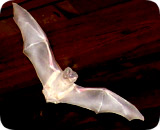 Anaheim Bats:
Bats are special animals, and found throughout California. They are good creatures and eat a lot of insects, but if you have an infestation of bats in your home or building, you can give us a call for professional Anaheim bat removal and control.
---
REPORT WILDLIFE ISSUES: 714-935-6848
To report a dead animal on the road, an injured bird, a lost baby squirrel, a dangerous bear, or anything like that, call animal services at 714-935-6848

If they can't help, call the California Wildlife Commission at 714-935-6848. You can also call your local sheriff department at 714-935-6848 - they often deal with public wildlife issues.
---
We are experts with all kinds of CA wildlife and are familiar with the wild animals native to Anaheim. If you need Anaheim pigeon control, geese or other bird removal, we can help. We are experts with skunks and skunk problems, digging animals such as moles, armadillos, & groundhogs, and we offer California beaver control and removal. Wildlife Pest Control Anaheim also provides dead animal removal services. 714-659-6915

We are a private, professional company that is a paid service. We operate in the Anaheim area of LA, including the towns of Stanton, Villa Park, Orange, Placentia, Garden Grove, Cypress, Buena Park, and Fullerton.
---
Anaheim Wildlife Tip
Rodents In Car What Can I Do? - Rodents in the car are quite unusual, but not unheard of. Generally, any problems with chewed wiring are associated with rats and mice, however, rodents are often guilty of causing damage to wiring - both in cars and homes. If you suspect an infestation of rodents in your car, it is essential to get rid of them and take steps to ensure they do not return. Using any kind of home remedy such as mothballs, pepper spray or peppermint oil is generally ineffective, in order to successfully eradicate a rodent problem it is necessary to use the trap and release or kill method.
If you suspect rodents in your car you may need to use poison in your trap in order to ensure complete eradication - obviously great care should be taken if you have children or domestic pets. Using a bait box is quite straightforward and your usual pest control service should be able to provide you with the correct equipment. You should also take steps to rodent proof your vehicle by fastening chicken wire across the underneath of the engine. It may take some time to catch and remove all of the rodents causing the damage to your car and you should be careful to ensure that you have removed them all before rodent proofing your vehicle.
---
Anaheim, CA Wildlife News Clip:
Authorities Investigate Shooting Of Anaheim Police Dog
Dog Dies After Shootout Involving Suspect, Police
Anaheim, Calif. -- Authorities investigating a police shootout that left a parolee and a Long Beach police dog dead said Tuesday it is unclear whether the dog was shot by the suspect or officers. "It's part of the investigation," said Long Beach Police Department Officer Israel Huntington. Police initially accused Agustin Southern, 22, of shooting the dog. Southern was shot and killed by police at about 2:50 a.m. Monday in the 1300 block of Cedar Avenue. Orange County animal services in Norwalk, California, declined to comment on the matter.
But Huntington confirmed Tuesday afternoon that authorities were still trying to determine who shot the police dog. A police gang enforcement unit had tried to contact Southern for a routine search at his home about 11:15 p.m. Sunday, but he ran away, said LBPD Sgt. David California. During the foot chase that ensued in an alley, the suspect turned and fired at officers, who fired back, according to California, who said no one was hit in that exchange. Orange County animal control says it will continue to help with domestic animal issues, but not with California wildlife problems.
Southern eluded the officers and hid under the front porch of a residence, where police eventually cornered him. A SWAT team was brought in and the suspect was ordered to come out, but he refused, California said. That is when a 4-year-old police dog named OC was sent to flush him out of his hideout. Monday, California told reporters that Southern shot the dog and was then killed by police. California told the Long Beach Press Telegram newspaper in a report published Tuesday that moments after the dog was sent under the porch, Southern shot at officers, who fired back, and California said he did not know whether OC was shot by the suspect or by police. For more information, call wildlife services of Anaheim, California.
---
Critter Problem at Your House? Hire Wildlife Pest Control Anaheim
Wildlife removal is not a free service.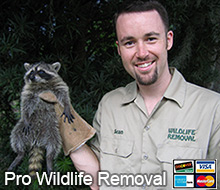 If you have a Anaheim wildlife problem and need help, call Wildlife Pest Control Anaheim at 714-659-6915. They provide professional wildlife control for both residential & commercial customers in the city of Anaheim. They offer custom Anaheim wildlife control solutions for almost any type of wildlife problem, whether it be the noises of squirrels running through the attic, a colony of bats living in a building, or the destructive behavior of a raccoon, they have the experience and the tools to quickly and professionally solve your wild animal problem in Orange County in California. Check their prices, and for a consultation, give them a call at 714-659-6915
---
Anaheim is located in the "O.C." of sunny southern California, just six miles northwest of Santa Ana. The city has a population of about 328,000 people, making it the second largest city in Orange County. Anaheim was founded in 1857 by German grape and wine harvestors and later in the 1920's, infested with the Klu Klux Klan. Today, it is a flourishing diverse racial and ethnic population. Anaheim is attractive to many people for three main reasons. First and foremost is Disneyland! These famous theme parks and resorts are known and visited by people all over the world. The second is Angel Stadium, home of the Los Angeles Angels. And finally, Arrowhead Pond, which is the west coasts largest convention center. Needless to say, the majority of Anaheim's economy thrives on tourism and entertainment, making it a great destination for any traveler or local resident, alike. We also service the towns of Costa Mesa, San Juan Capistrano, Los Alamitos, and animal capture in Laguna Beach, Dana Point, Santa Ana and also animal control in Irvine, Newport Coast, Huntington Beach, Garden Grove, Orange, Brea, Newport Beach, Corona Del Mar, Foothill Ranch, Rancho Santa Margarita and pest control in Aliso Viejo, Yorba Linda, and snake removal in Westminster, Las Flores, Fullerton, Lake Forest, Fountain Valley, and extermination services in Laguna Hills, Placentia, Coto De Caza, San Clemente and wild animal services in Stanton, Cypress, Tustin, and rat control in Midway City, Seal Beach, and Orange County and wildlife management in Ladera Ranch, Trabuco Canyon, La Habra, and wildlife trapping in Mission Viejo, Buena Park, Laguna Niguel.


You're still reading this page? We do not operate Anaheim wildlife rescue, or a Anaheim zoo or nature center, or Anaheim wildlife sanctuary or refuge for volunteers. We are a privately owned nuisance wildlife removal service company. If you need a pro in Anaheim to solve your problem for you, call Wildlife Pest Control Anaheim: 714-659-6915 and they can help you with your Anaheim wildlife problem.