California Wildlife Commission: 916-445-0411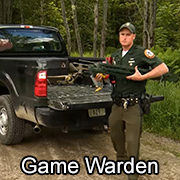 If you have any questions about the wildlife of San Francisco, you can contact the California Wildlife Commission, sometimes called the California Fish & Wildlife Agency. California game wardens address many wildlife management matters, from hunting licenses, to poaching, endangered species, and San Francisco wildlife management. They deal with wild animals outside the range of a pest control company, such as cougars or bears. If you have a problem with nuisance wildlife in San Francisco like squirrels, snakes, bats, or raccoons, the state agency is very unlikely to help. You need to hire a private company (here are their prices) such as Mighty Men WildLife Trapping & Rodents at 415-881-4347.
---
I also have listed several sources for
free San Francisco wildlife help
. One example, if you've found an injured animal or lost baby bird or other baby animal is the San Francisco Wildlife Rehabilitation Clinic: 415-221-3498 Or just read below for more info about the wild animals of San Francisco.
---
Types of Wildlife and Animal Problems in San Francisco, CA
California State bird: California quail
California State mammal: California grizzly bear and the grey whale
California State reptile: Desert tortoise
California State amphibian: N/A
California State fish: Golden trout and Garibaldi
California State insect: California dogface butterfly

California is much more than just pristine white beaches and striking sunsets. The state, which actually has a good bit of snow despite rumors, is home to some of the most stunning landscapes in the country. As you might expect, this means it is also home to a host of interesting animals. Not only does California have dolphins and a huge population of seagulls, it also has large predators like grizzly bears. Unfortunately, because the state is such a hotspot for tourists, most of the animals in California have the potential to become pests.

There are some animals that seem to be present in almost every state, if not much of North America. Some of these critters, like raccoons, are also found in California. But while California has bats, coyotes, squirrels, rabbits, and other common wild animals, it also has some unique creatures that are not found in other areas of the country. Because of its classification as a coastal state, California must face the predicaments associated with a variety of sea lion and seal species. Most of these are shy toward people; however, the pups are common prey for larger animals like foxes and coyotes, animals that can pose a disease or attack threat to humans.

Southern California is notoriously warm for most of the year, despite the frigid temperatures and prevailing snow in the mountain regions. For this reason, many amphibians and reptiles thrive in the state. There are frogs and toads by the dozens, including the California chorus frog and the Cascades frog. There are also numerous salamanders, snakes, and turtles. The desert tortoise, the state's recognized reptile, can survive in areas with temperatures up to 140 degrees Fahrenheit.

As you can imagine, depending on the region of California, pest animals can appear from any species. People living near the coasts will find themselves more inundated with aquatic critters, while people in the rural mountain regions will wage war with bears and coyotes. Those somewhere in the middle will find a good number of venomous snakes, like the rattlesnake, and unlimited numbers of raccoons, skunks, and other scavengers. The most commonly removed critters are raccoons, bats, pigeons, skunks, and a variety of birds including woodpeckers, swallows, and seagulls. Like many other areas with a diverse climate, the west coast of the United States has one of the highest rates of human-animal conflict. This is not just because of the dense animal population, but more due to the dense human population that is continually growing.
If you need a professional wildlife trapper in San Francisco, CA call Mighty Men WildLife Trapping & Rodents: 415-881-4347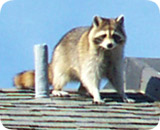 San Francisco Raccoons:
This masked animal is fairly common in San Francisco, CA. They frequently raid trash cans and steal pet food. They also often choose to live in the attic or chimney of your home. One of California's beautiful animals, but often a nuisance. We offer San Francisco raccoon removal.
---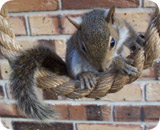 San Francisco Squirrels:
Squirrels are often a pest in San Francisco. They love to live in an attic, and will chew on wood or electrical wires. They are agile creatures, and live throughout the state of California. Call Mighty Men WildLife Trapping & Rodents if you need squirrel removal in San Francisco.
---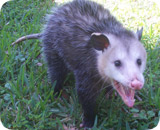 San Francisco Opossum:
You may spot this animal in San Francisco at night time, perhaps rooting through your garbage. This opportunistic animal will take your pet's food or live under your porch. The possum is a great California survivor, and not all that ugly.
---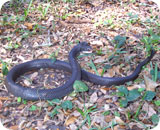 San Francisco Snakes:
There are many species of snakes in San Francisco, but few are venomous. If you need help identifying snakes of California, browse this site or give us a call at 415-881-4347. We at Mighty Men WildLife Trapping & Rodents can provide San Francisco snake control any time you need us.
---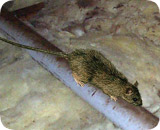 San Francisco Rat Control:
The Norway Rat, Roof Rat, and House Mouse inhabit most areas of North America that people inhabit, including most California cities. They contaminate food and love to live in the walls or attic of a home. Mighty Men WildLife Trapping & Rodents can get rid of them once and for all.
---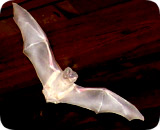 San Francisco Bats:
Bats are special animals, and found throughout California. They are good creatures and eat a lot of insects, but if you have an infestation of bats in your home or building, you can give us a call for professional San Francisco bat removal and control.
---
REPORT WILDLIFE ISSUES: (415) 554-6364
To report a dead animal on the road, an injured bird, a lost baby squirrel, a dangerous bear, or anything like that, call animal services at (415) 554-6364

If they can't help, call the California Wildlife Commission at (415) 554-6364. You can also call your local sheriff department at (415) 554-6364 - they often deal with public wildlife issues.
---
We are experts with all kinds of CA wildlife and are familiar with the wild animals native to San Francisco. If you need San Francisco pigeon control, geese or other bird removal, we can help. We are experts with skunks and skunk problems, digging animals such as moles, armadillos, & groundhogs, and we offer California beaver control and removal. Mighty Men WildLife Trapping & Rodents also provides dead animal removal services. 415-881-4347

Servicing all of San Francisco, San Mateo and Santa Clara Counties. Including Atherton, Belmont, Brisbane, Burlingame, Colma, Daly City, East Palo Alto, Foster City, Halfmoon Bay, Hillsborough, Menlo Park, Millbrae, Pacifica, Portola Valley, Redwood City, San Bruno, San Carlos, San Mateo, South San Francisco, Woodside, Palo Alto, San Jose, Santa Clara, Los Gatos, Los Altos, Campbell, Cupertino, Sunnyvale, Mountain View, Morgan Hill, Gilroy, San Francisco and all other unincorporated communites in the SF, SM, SC county area.
---
San Francisco Wildlife Tip
Problem With A Rodent? Is The Crawl Space Secure? - Once you have rodents in your attic you may well find that they migrate into other areas of your home. Rodents are extremely inquisitive and adventurous, which also makes them dangerous to have in your home. If a rodent sees a hole, no matter how tiny, it will want to see what is through that hole - if it isn't big enough the rodent will just chew his way through. If the hole is an entryway to your crawl space, you may have a bigger problem than you imagined. The crawl space of any home is full of electric wiring, cables and vents for heating and/or air conditioning and is just the sort of place an energetic rodent loves to play in.
If the rodent or rodents in your crawl space begin to choose your electrical wiring or cabling not only can it be extremely dangerous for you and your family but it may also be very expensive to repair. Once you have dealt with your rodent infestation by trapping and removing, or killing, them, you should then ensure that your home is fully sealed against further invasion. Rodents are extremely determined and may well try to get back into your home since they already know that it is a warm, safe place to live with a convenient food supply, this makes it essential that you seal every tiny hole and gap correctly.
---
San Francisco, CA Wildlife News Clip:
Wildlife - San Francisco Group Sues Feds Over Bald Eagle Nesting
A U.S. Department of Interior spokesman, Hugh Vickery, said in a statement: "While we cannot comment on ongoing litigation, the Fish and Wildlife Service is continuing to work on how the bald eagle and its habitat would be managed under the Migratory Bird Treaty Act and the Bald and Golden Eagle Protection Act if it were delisted. We expect to have an announcement in the near future." Although several species of wildlife roam San Francisco, only a few, such as raccoons and squirrels, are considered pest wildlife.
Kieran Suckling, policy director for the Center for Biological Diversity, an endangered species advocacy group, said that the reason the federal government has not moved forward with the delisting is that states didn't have adequate habitat protections in place. California has an abundance of wildlife, and San Francisco is no exception.
"So they've been negotiating those," he said. "Now that those are in place, the administration is working on finalizing a delisting rule. This suit is a matter of grandstanding - it's seeking to get the government to do what it has already said it will do." Remember to treat the wild animals of San Francisco, California, with respect.
Suckling said his group supports delisting in all but one region of the country - the Southwest desert, where, he said, bald eagles are not doing well. California has many reptiles, and it's important to be able to identify San Francisco snake species and mammals.
---
Critter Problem at Your House? Hire Mighty Men WildLife Trapping & Rodents
Wildlife removal is not a free service.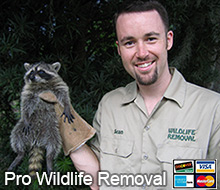 If you have a San Francisco wildlife problem and need help, call Mighty Men WildLife Trapping & Rodents at 415-881-4347. They provide professional wildlife control for both residential & commercial customers in the city of San Francisco. They offer custom San Francisco wildlife control solutions for almost any type of wildlife problem, whether it be the noises of squirrels running through the attic, a colony of bats living in a building, or the destructive behavior of a raccoon, they have the experience and the tools to quickly and professionally solve your wild animal problem in San Francisco County in California. Check their prices, and for a consultation, give them a call at 415-881-4347
---
San Francisco is a city and also its own county. It is the 4th largest city in California and currently has a population of around 745,000 people. San Francisco overcame the horrendous earthquake of 1906 that nearly destroyed everything, and was rebuilt bigger and better than before. Today, San Francisco has distinct characteristics that make it very different than any other city in the United States. The steep hills with their winding roads, the old fashioned Victorian style houses and modern skyscrapers, and all the magnificent views from the the surrounding San Francisco Bay. San Francisco also has world famous trademarks such as the cable cars and the Golden Gate Bridge. The surrounding islands in the San Francisco Bay such as Alcatraz, Treasure Islands and the Farallon Islands are also world famous, and full of wild animals that can invade your home or business. San Fran is a pretty safe place, but for Home Security Systems in the San Francisco Bay area, visit Home Security San Francisco. We also service the towns of Golden Gate Park, Twin Peaks, Russian Hill, Nob Hill, Fisherman's Wharf, Western Addition, Castro and also animal control in Oceanview, Bayview District, Outer Richmond, Portola District, Cole Valley and pest control in Union Square, Outer Sunset, North Beach, Tenderloin, Hayes Valley, West Portal and wild animal services in Haight, Pacific Heights, Noe Valley, Mission District, Potrero Hill, Panhandle and wildlife management in Bernal Heights, Inner Richmond, Chinatown, Inner Sunset, Stonestown.


You're still reading this page? We do not operate San Francisco wildlife rescue, or a San Francisco zoo or nature center, or San Francisco wildlife sanctuary or refuge for volunteers. We are a privately owned nuisance wildlife removal service company. If you need a pro in San Francisco to solve your problem for you, call Mighty Men WildLife Trapping & Rodents: 415-881-4347 and they can help you with your San Francisco wildlife problem.