Georgia Wildlife Commission: 706-557-3213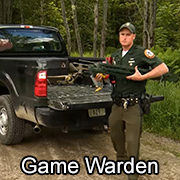 If you have any questions about the wildlife of Macon, you can contact the Georgia Wildlife Commission, sometimes called the Georgia Fish & Wildlife Agency. Georgia game wardens address many wildlife management matters, from hunting licenses, to poaching, endangered species, and Macon wildlife management. They deal with wild animals outside the range of a pest control company, such as cougars or bears. If you have a problem with nuisance wildlife in Macon like squirrels, snakes, bats, or raccoons, the state agency is very unlikely to help. You need to hire a private company (here are their prices) such as Pro X Wildlife Removal & Exclusion Services at 478-488-3003.
---
I also have listed several sources for
free Macon wildlife help
. One example, if you've found an injured animal or lost baby bird or other baby animal is the Macon Wildlife Rehabilitation Clinic: 678-762-1051 Or just read below for more info about the wild animals of Macon.
---
Types of Wildlife and Animal Problems in Macon, GA
Georgia State bird: Brown thrasher
State mammal: Right whale
State reptile: Gopher tortoise
State amphibian: American green tree frog
State fish: Largemouth bass
State insect: European honeybee

Georgia is a very hot, humid state, even in the regions of the north where mountains dot the landscape. It is full of lush vegetation, and has a variety of habitats. This state not only has tall, majestic forests, it also has Okefenokee Swamp, a 438,000 acre wetland on the Georgia-Florida border. As you might imagine, this swamp is home to a variety of creatures. These creatures, however, aren't just reptiles and amphibians. The marsh is made up of both wet and dry land, and mammals abound within its protected space. Okefenokee Swamp has black bears, white-tailed deer, and otters. It does, of course, have its fair share of water moccasin snakes, alligators, and turtles.

The rest of Georgia is also full of animals, and because the weather is so warm all year long, there is an abundance of reptiles and cold-blooded creatures not found in the northern states. Warm weather is also ideal for birds, and these birds can range in size from small robins to giant creatures with 8-foot wingspans.

Common pest animals in Georgia include armadillos, black bears, beavers, geese, coyotes, deer, wild hogs, rats, raccoons, squirrels, woodpeckers, and foxes. Not only do these animals enjoy what the warm temperatures have to offer as far as comfort, many of them live on the eggs and offspring from the array of reptiles, birds, and amphibians. Raccoons, in particular, are known to be raiders of nests in the hunt for eggs.

While there is an abundance of food year round for the creatures in this state, the human population of Georgia is so dense, contact with animals is inevitable. As people spread out into the wilds, animals find new ways to come by easy meals and easy shelter. Raccoons won't hesitate to leave the woods in favor of an attic when breeding season comes around, and all pest animals make special note of the homes that have garbage or food lying around outside.

In a state like Georgia, having small pest animals in the yard can eventually draw in larger predators. People living near bodies of water where alligators reside will regret having a plethora of small mammals lounging around the yard. It won't take long be the gator makes a mental note about where to get an easy meal.
If you need a professional wildlife trapper in Macon, GA call Pro X Wildlife Removal & Exclusion Services: 478-488-3003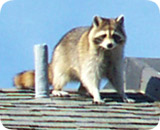 Macon Raccoons:
This masked animal is fairly common in Macon, GA. They frequently raid trash cans and steal pet food. They also often choose to live in the attic or chimney of your home. One of Georgia's beautiful animals, but often a nuisance. We offer Macon raccoon removal.
---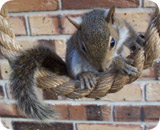 Macon Squirrels:
Squirrels are often a pest in Macon. They love to live in an attic, and will chew on wood or electrical wires. They are agile creatures, and live throughout the state of Georgia. Call Pro X Wildlife Removal & Exclusion Services if you need squirrel removal in Macon.
---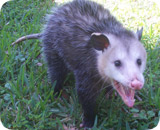 Macon Opossum:
You may spot this animal in Macon at night time, perhaps rooting through your garbage. This opportunistic animal will take your pet's food or live under your porch. The possum is a great Georgia survivor, and not all that ugly.
---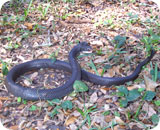 Macon Snakes:
There are many species of snakes in Macon, but few are venomous. If you need help identifying snakes of Georgia, browse this site or give us a call at 478-488-3003. We at Pro X Wildlife Removal & Exclusion Services can provide Macon snake control any time you need us.
---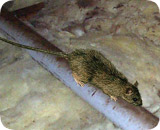 Macon Rat Control:
The Norway Rat, Roof Rat, and House Mouse inhabit most areas of North America that people inhabit, including most Georgia cities. They contaminate food and love to live in the walls or attic of a home. Pro X Wildlife Removal & Exclusion Services can get rid of them once and for all.
---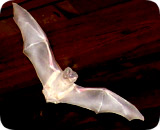 Macon Bats:
Bats are special animals, and found throughout Georgia. They are good creatures and eat a lot of insects, but if you have an infestation of bats in your home or building, you can give us a call for professional Macon bat removal and control.
---
REPORT WILDLIFE ISSUES: (478) 751-9200
To report a dead animal on the road, an injured bird, a lost baby squirrel, a dangerous bear, or anything like that, call animal services at (478) 751-9200

If they can't help, call the Georgia Wildlife Commission at (478) 751-9200. You can also call your local sheriff department at (478) 751-9200 - they often deal with public wildlife issues.
---
We are experts with all kinds of GA wildlife and are familiar with the wild animals native to Macon. If you need Macon pigeon control, geese or other bird removal, we can help. We are experts with skunks and skunk problems, digging animals such as moles, armadillos, & groundhogs, and we offer Georgia beaver control and removal. Pro X Wildlife Removal & Exclusion Services also provides dead animal removal services. 478-488-3003


---
Macon Wildlife Tip
When You Have Nothing Else To Do, Go Rodent Catching - Well, that's not really true. If you do go rodent catching, then you probably have good cause. If you have a rodent anywhere inside your house, you definitely want to get it out from there. Rodents are some of the cutest but also some of the most destructive little animals. They are just doing what rodents do. They have no design to make your life difficult. If they see an opportunity to have a more convenient nesting place, they take it. If your house happens to be part of that nesting place, the rodent won't mind.
To catch a rodent, you may want to get yourself a live trap. These can be purchased in different stores that sell hunting equipment. You may even find live traps in certain pet stores. Set your trap up in the attic or wherever your rodent lives. Bait the trap with the goodies rodents like. Peanut butter and bird seed is a good choice. Nuts may be also a temptation. After you have caught the rodent in the trap, take it for a ride. Drive at least several miles away your home so that the rodent won't find its way back. Then let it go into its new neighborhood.
---
Macon, GA Wildlife News Clip:
MACON ANIMAL SERVICES - New county animal wildlife management habitat opens in Macon
"This may be really Pam's baby," said the Macon exterminating company expert. "She's spearheaded this the whole time." Groundbreaking occurred on May 6, 2004. The past its prime wildlife management habitat, which has been demolished, remained open during the construction. For more information, call the animal services of Macon, Georgia.
The 25,000-square-foot wildlife management habitat may be "finally a wildlife containment unit that may be worthy of the animals," declared The Macon exterminating company expert. The site may have been enlarged from 2.4 hectares to 4.4 hectares to accommodate more critter habitat and animal exercise areas, including a walking track. The facilities include a 1,000-square-foot lobby with a circular greeter's desk, seating for 16 and a separate intake area for animals. Though they may offer assistance with the cuddly wild critters, don't expect help with wildlife.
The animals are housed in comfortable, clean, and temperature-controlled quarters. There are 74 raccoon critter cages, each with heated epoxy floors, and eight separate units housing 74 opossums and baby squirrels, including two community habitats where opossums can socialize, climb large plants and play with toys. Animal and carcass elimination services in Bibb County is dedicated to helping Georgia and Macon.
There are areas for reptiles and amphibians, pocket wild animals such as mice and skunk pigs, and rabbits, as well as outdoor corrals for wild hogs, llamas, chickens and other livestock. There may be a holding wildlife containment unit with a separate entrance for use by the nonprofit Project Wildlife rescue organization. Bibb County animal services in Macon, Georgia, declined to comment on the situation.
---
Critter Problem at Your House? Hire Pro X Wildlife Removal & Exclusion Services
Wildlife removal is not a free service.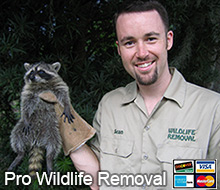 If you have a Macon wildlife problem and need help, call Pro X Wildlife Removal & Exclusion Services at 478-488-3003. They provide professional wildlife control for both residential & commercial customers in the city of Macon. They offer custom Macon wildlife control solutions for almost any type of wildlife problem, whether it be the noises of squirrels running through the attic, a colony of bats living in a building, or the destructive behavior of a raccoon, they have the experience and the tools to quickly and professionally solve your wild animal problem in Bibb County in Georgia. Check their prices, and for a consultation, give them a call at 478-488-3003
---
Macon is sometimes called the "Cherry Blossom Capital of the World" becasue it has about 275,000 Yoshino Cherry Trees, more than any other city in the world. During mid-March of every year, when the trees are in bloom, Macon holds the International Cherry Blossom Festival, a 10-day celebration of food festivals, arts and crafts shows, concerts, dacnces, parades, street markets, exhibitions of artists from around the country. Pink is the color of this event, since this is the color of the blossoms. The Festival has become among the top 50 events in the United States. Macon has also become one of the top 50 most rodent-infested places in the US. Call us if you are hearing scratching or chewing noises in your attic. We also service the towns Jeffersonville, Smarr, Lizella of and also animal control in Knoxville, Gray, Danville and pest control in Juliette, Haddock, Roberta and wild animal services in Musella, Bolingbroke, Dry Branch and wildlife management in Culloden, Forsyth.
We provide professional wildlife control for both residential & commercial customers. We offer custom animal control solutions for almost any type of wildlife problem, whether it be a squirrel running through the attic, a colony of bats living in a building, or the destructive behavior of a raccoon. There are many pest control companies out there, but few of them are licensed and insured in the removal and exclusion of wildlife. We offer removal and control services for all wild animals, specializing in Geese, Coyotes, Beaver, Bats and Birds. We have the experience and the tools to quickly and professionally solve your problem. To resolve your wildlife conflicts, give us a call. Our business is fully licensed and insured to serve the greater Middle Georgia area, including the towns of Macon, Warner Robins, Gray, Milledgeville, Eatonton, Monticello, Juliette, Forsyth Gordon, Griffin, Thomaston, Barnesville, Roberta, Fort Valley, Perry, Centerville, Byron, Bonaire, Dublin, Eastman, Cochran, and many other smaller communities. We will be courteous and friendly and take the time to answer your questions. Give our office a call to make an appointment for an inspection.


You're still reading this page? We do not operate Macon wildlife rescue, or a Macon zoo or nature center, or Macon wildlife sanctuary or refuge for volunteers. We are a privately owned nuisance wildlife removal service company. If you need a pro in Macon to solve your problem for you, call Pro X Wildlife Removal & Exclusion Services: 478-488-3003 and they can help you with your Macon wildlife problem.