Mississippi Wildlife Commission: 601-432-2199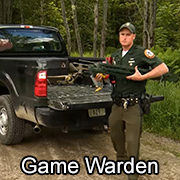 If you have any questions about the wildlife of Jackson, you can contact the Mississippi Wildlife Commission, sometimes called the Mississippi Fish & Wildlife Agency. Mississippi game wardens address many wildlife management matters, from hunting licenses, to poaching, endangered species, and Jackson wildlife management. They deal with wild animals outside the range of a pest control company, such as cougars or bears. If you have a problem with nuisance wildlife in Jackson like squirrels, snakes, bats, or raccoons, the state agency is very unlikely to help. You need to hire a private company (here are their prices) such as Critter Capture, LLC at 601-910-6687.
---
I also have listed several sources for
free Jackson wildlife help
. One example, if you've found an injured animal or lost baby bird or other baby animal is the Jackson Wildlife Rehabilitation Clinic: 662-429-5105 Or just read below for more info about the wild animals of Jackson.
---
Types of Wildlife and Animal Problems in Jackson, MS
Mississippi State bird: Northern mockingbird
State mammal: White-tailed deer
State reptile: American alligator
State fish: Largemouth bass
State insect: European honeybee

Mississippi is named for the Mississippi River which runs along the state's western border, and even though the river is a namesake, the state does have other large rivers coursing through it. Most of Mississippi is flat, hilly land with heavy forestation, though a portion of the state was cleared decades ago for the booming cotton industry. Summers in the region are long and hot, and winter temperatures are usually well above freezing, though the state has seen its fair share of heavy snowfall. Because it does sit on the coast of the nation, Mississippi feels the occasional wrath of hurricanes coming up the Gulf of Mexico.

Heavily wooded areas and a rolling landscape of hills make Mississippi a perfect place for animals looking for shelter and sustenance from trees. The state has both large and small creatures making the landscape home, including black bears and mountain lions. Bobcats and coyotes make up the middle-level predators, and are followed by foxes, weasels and skunks. Because of the low elevation and extremely warm temperatures, white-tailed deer tend to be the largest grazers in Mississippi.

The warm weather also makes this state a favorite of bats, rats and mice. There are numerous subspecies of rodents, some living near people and some enjoying the privacy of the deep woods.

With most residential areas sitting near trees in Mississippi, nuisance animals are a common occurrence. In addition to the above critters, the region see a number of raccoons, opossums, armadillos, nutria, moles, voles, shrews, river otters, squirrels, and muskrats.

As in many of the consistently warm states, Mississippi has ample wetlands which encourage the habitation of aquatic and semi-aquatic animals. Alligators populate most of the state, and the Mississippi River, along with the other river systems, is prime locations for these large reptiles. Not only does the state have a large number of the gigantic lizards, it also has a large number of sizeable fish for the alligators to prey on.

Mississippi is the primary aquaculture location for catfish farming, supplying the majority of the United States with the catfish consumed annually. 'Canoodling' is a term used by natives of Mississippi to describe the method of catching catfish-by using their finger in the water wiggled as bait.
If you need a professional wildlife trapper in Jackson, MS call Critter Capture, LLC: 601-910-6687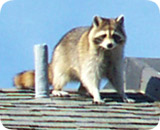 Jackson Raccoons:
This masked animal is fairly common in Jackson, MS. They frequently raid trash cans and steal pet food. They also often choose to live in the attic or chimney of your home. One of Mississippi's beautiful animals, but often a nuisance. We offer Jackson raccoon removal.
---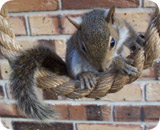 Jackson Squirrels:
Squirrels are often a pest in Jackson. They love to live in an attic, and will chew on wood or electrical wires. They are agile creatures, and live throughout the state of Mississippi. Call Critter Capture, LLC if you need squirrel removal in Jackson.
---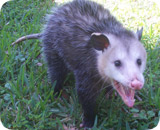 Jackson Opossum:
You may spot this animal in Jackson at night time, perhaps rooting through your garbage. This opportunistic animal will take your pet's food or live under your porch. The possum is a great Mississippi survivor, and not all that ugly.
---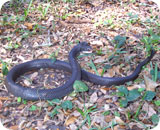 Jackson Snakes:
There are many species of snakes in Jackson, but few are venomous. If you need help identifying snakes of Mississippi, browse this site or give us a call at 601-910-6687. We at Critter Capture, LLC can provide Jackson snake control any time you need us.
---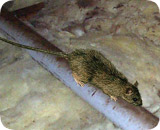 Jackson Rat Control:
The Norway Rat, Roof Rat, and House Mouse inhabit most areas of North America that people inhabit, including most Mississippi cities. They contaminate food and love to live in the walls or attic of a home. Critter Capture, LLC can get rid of them once and for all.
---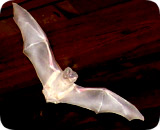 Jackson Bats:
Bats are special animals, and found throughout Mississippi. They are good creatures and eat a lot of insects, but if you have an infestation of bats in your home or building, you can give us a call for professional Jackson bat removal and control.
---
REPORT WILDLIFE ISSUES: (601) 960-1774
To report a dead animal on the road, an injured bird, a lost baby squirrel, a dangerous bear, or anything like that, call animal services at (601) 960-1774

If they can't help, call the Mississippi Wildlife Commission at (601) 960-1774. You can also call your local sheriff department at (601) 960-1774 - they often deal with public wildlife issues.
---
We are experts with all kinds of MS wildlife and are familiar with the wild animals native to Jackson. If you need Jackson pigeon control, geese or other bird removal, we can help. We are experts with skunks and skunk problems, digging animals such as moles, armadillos, & groundhogs, and we offer Mississippi beaver control and removal. Critter Capture, LLC also provides dead animal removal services. 601-910-6687


---
Jackson Wildlife Tip
What To Do If You Have No Access To Rodents In Attic - If there is no way you can reach your attic to get out rodents that you have noticed disappearing through a hole under your eaves, you have three options. The first option is to find the hole through which they enter your attic, and wait until they have left the attic. Then you can patch up the hole and close off their entry portal. This requires much patience and time to observe them. The second option is to find the entry portal, place tracking powder all over the entry hole and hope that it will kill the rodents. If they die while they are inside your attic, you may smell a permeating odor for a couple of weeks.
When you have no access to rodents in attic you do have a third choice. You can hire someone to build you a trap door with a ladder that will let you enter your attic from inside your home or you can have someone enlarge the air flow window that is normally located on the sides of the house. This will give you access to the attic from the outside. Once you have access to the attic, either trap them in live traps and remove them to another location.
---
Jackson, MS Wildlife News Clip:
JACKSON WILDLIFE - Hinds County: wild animal deaths raise questions about groundhog licensing
Critter capture expert stated an "animal-at-large" ordinance exists to prevent wild animal owners from neglecting their animals, leaving them vulnerable to predators like coyotes and susceptible to rabies, posing a danger if spread to humans. The animal services wildlife management officer cited a 2001 incident when county officials considered a local family exposed to rabies from their opossum, who became infected after receiving a bite from a rabid bat. Though the county does not require opossums to be regulated and licensed as are raccoons, cruelty laws apply for all domestic and wild animals, noted Critter capture expert. Typically, she declared, an incidence of animal cruelty most likely falls under Chapter 7 of the county code, "Animals and Fowl," and can carry a charge of at least a misdemeanor or infraction. Critter capture expert declared the county successfully prosecuted a black opossum cruelty case nearly a decade ago. Carpentered code compliance officer Sylvia Echev declared raising awareness about animal cruelty or suspicious circumstances regarding injuries or deaths to neighborhood animals as a crime may be important and can better aid animal control, wildlife officers and other authorities. "I don't think people know there's help," she declared. "We encourage the public, when there are suspicious circumstances regarding a family pet, please call." It may be that awareness that Nicole The critter capture pro encourages other opossum owners to have to prevent harm to opossums like Squirrel-Chaser. Although his death has been ruled as a medical problem, the stigma surrounding it remains. The critter capture pro still suspects the incident as suspicious and more than coincidental to have fallen on Friday the 12th. "Squirrel-Chaser may have been the most amazingly wonderful opossum," she declared. "I am angry and hurt that someone could target such a sweet animal like this person did."
---
Critter Problem at Your House? Hire Critter Capture, LLC
Wildlife removal is not a free service.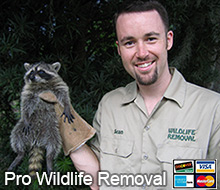 If you have a Jackson wildlife problem and need help, call Critter Capture, LLC at 601-910-6687. They provide professional wildlife control for both residential & commercial customers in the city of Jackson. They offer custom Jackson wildlife control solutions for almost any type of wildlife problem, whether it be the noises of squirrels running through the attic, a colony of bats living in a building, or the destructive behavior of a raccoon, they have the experience and the tools to quickly and professionally solve your wild animal problem in Hinds County in Mississippi. Check their prices, and for a consultation, give them a call at 601-910-6687
---
We also service the towns of Camden, Sharon MS, Gallman, and extermination services in Hazlehurst, Terry, Crystal Springs, Sandhill, Bolton and also animal control in D'Lo, Madison, Piney Woods, Byram, and rat control in Harrisville, Richland, Edwards, Florence and pest control in Flowood, Pelahatchie, Pocahontas, Raymond, Georgetown, Magee and wild animal services in Mendenhall, Puckett, and wildlife trapping in Ridgeland, Braxton, Brandon MS, Flora, Tougaloo, Sanatorium and wildlife management in Whitfield, Pearl, Utica, and rodent removal in Pinola, Wesson, Clinton, Canton, Star.


You're still reading this page? We do not operate Jackson wildlife rescue, or a Jackson zoo or nature center, or Jackson wildlife sanctuary or refuge for volunteers. We are a privately owned nuisance wildlife removal service company. If you need a pro in Jackson to solve your problem for you, call Critter Capture, LLC: 601-910-6687 and they can help you with your Jackson wildlife problem.