Texas Wildlife Commission: 512-389-8092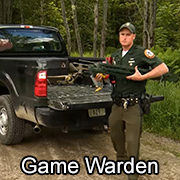 If you have any questions about the wildlife of Houston, you can contact the Texas Wildlife Commission, sometimes called the Texas Fish & Wildlife Agency. Texas game wardens address many wildlife management matters, from hunting licenses, to poaching, endangered species, and Houston wildlife management. They deal with wild animals outside the range of a pest control company, such as cougars or bears. If you have a problem with nuisance wildlife in Houston like squirrels, snakes, bats, or raccoons, the state agency is very unlikely to help. You need to hire a private company (here are their prices) such as Critter Control at 281-305-3706.
---
I also have listed several sources for
free Houston wildlife help
. One example, if you've found an injured animal or lost baby bird or other baby animal is the Houston Wildlife Rehabilitation Clinic: 713-468-8972 Or just read below for more info about the wild animals of Houston.
---
Types of Wildlife and Animal Problems in Houston, TX
Texas State bird: Northern mockingbird
State mammal: Nine-banded armadillo, Texas longhorn, Mexican free-tailed bat
State reptile: Texas horned lizard
State amphibian: Texas Toad
State fish: Guadalupe bass
State insect: Monarch butterfly

Texas has long been the iconic state associated with cowboys and wild-west shoot outs. It is a hot, dry place covered in a variety of brush and spindly trees; though it does have a significant amount of large hardwood trees like oak. Animals in Texas need to be able to survive the heat, and most of them have adapted nicely to that extreme.

The nice thing about Texas is the fact that the state allows homeowners to trap pest animals at any time without a license. Pelts or animals can only be kept, however, if they were taken during the designated trapping season. All other creatures caught must be turned over to the local authorities.

As with most of the states in the country, Texas homeowners find themselves tasked with preventing squirrels, moles, raccoons, skunks, and rats from entering their homes and attached property. Armadillos and snakes are also common problem animals. The hotter and drier the weather in Texas, the more a problem the ant and insect population becomes, driving armadillos into yards to hunt for grubs within lush lawns. Snakes also will be common yard visitors in this state, especially if the yard has a water source like a pond or a pool. All reptiles are drawn to water, and having a pool in a dry place like Texas will mean seeing snakes.

Texas is too large, however, to have the same climate throughout, and the southern part of the state is home to a number of endangered animal species like the ocelot, jaguarondi, brown pelican, whooping crane, and bald eagle. These creatures thrive in the tall grasses of that part of the state and the scrub forests that grow along the Rio Grande River.

Large predators do well in Texas because of the low-growing vegetation. Mountain lions are currently the largest predator in the wild, but coyotes have been known to run in packs across the plains. Not surprisingly, other cat-like predators are also present like the ocelot, jaguarondi, and the bobcat. Out in the open, coyotes have the upper hand, hunting for various lizards and reptiles the sun themselves on rocks. Of the predators, coyotes are often the only species that becomes chronically bothersome to people. For the most part, mountain lions and other cat species are reclusive.
If you need a professional wildlife trapper in Houston, TX call Critter Control: 281-305-3706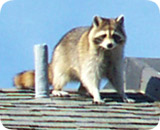 Houston Raccoons:
This masked animal is fairly common in Houston, TX. They frequently raid trash cans and steal pet food. They also often choose to live in the attic or chimney of your home. One of Texas's beautiful animals, but often a nuisance. We offer Houston raccoon removal.
---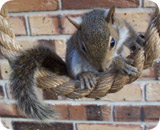 Houston Squirrels:
Squirrels are often a pest in Houston. They love to live in an attic, and will chew on wood or electrical wires. They are agile creatures, and live throughout the state of Texas. Call Critter Control if you need squirrel removal in Houston.
---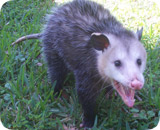 Houston Opossum:
You may spot this animal in Houston at night time, perhaps rooting through your garbage. This opportunistic animal will take your pet's food or live under your porch. The possum is a great Texas survivor, and not all that ugly.
---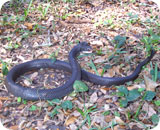 Houston Snakes:
There are many species of snakes in Houston, but few are venomous. If you need help identifying snakes of Texas, browse this site or give us a call at 281-305-3706. We at Critter Control can provide Houston snake control any time you need us.
---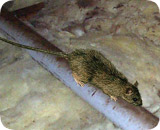 Houston Rat Control:
The Norway Rat, Roof Rat, and House Mouse inhabit most areas of North America that people inhabit, including most Texas cities. They contaminate food and love to live in the walls or attic of a home. Critter Control can get rid of them once and for all.
---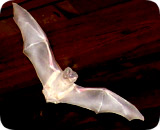 Houston Bats:
Bats are special animals, and found throughout Texas. They are good creatures and eat a lot of insects, but if you have an infestation of bats in your home or building, you can give us a call for professional Houston bat removal and control.
---
REPORT WILDLIFE ISSUES: (281) 999-3191
To report a dead animal on the road, an injured bird, a lost baby squirrel, a dangerous bear, or anything like that, call animal services at (281) 999-3191

If they can't help, call the Texas Wildlife Commission at (281) 999-3191. You can also call your local sheriff department at (281) 999-3191 - they often deal with public wildlife issues.
---
We are experts with all kinds of TX wildlife and are familiar with the wild animals native to Houston. If you need Houston pigeon control, geese or other bird removal, we can help. We are experts with skunks and skunk problems, digging animals such as moles, armadillos, & groundhogs, and we offer Texas beaver control and removal. Critter Control also provides dead animal removal services. 281-305-3706

We service the Greater Houston area, including the towns of Jersey Village, Aldine, Friendswood, League City, Texas City, Pearland, Missouri City, Sugar Land, Mission Bend, Bellaire, Hedwig Village, Katy, Richmond, and Rosenberg, and more. If in doubt about whether or not we service your area, give us a call! We do not handle insects or spray poison or provide termite control. We deal only with wildlife - mammals and reptiles.
---
Houston Wildlife Tip
Opossum repellent moth balls - do they work?
You may have heard of a massive list of repellants that apparently work as opossum removers, but in reality, very few of these methods actually work, especially when it comes to things just like moth balls. It is amazing - during research of this exact topic, we found hundreds of pages all saying that moth balls are the best thing for repelling wildlife such as opossums, squirrels, rats, mice and much more. However, in your long and lengthy experience in such a topic - they may show some improvement for a small while, but in the long term, the animals will soon get used to the smell and end up coming back anyway, especially if you haven't tried any other methods to remove the creature from your land, such as taking away food sources.
There are so many crazy products out there that have been said to work against opossums, from coyote urine to electronic noise-making gadgets, lights and much more. In theory, using lights a repellant could work because these creatures are usually nocturnal by nature, but in this day and age when even the wild animals are becoming much more used to human activity, they are starting to have a good poke around during the day too, which means that the lights may not even faze them and could just be a complete waste of lots of money. You may be lured in by the massive promises on those gadgets and products that are designed to remove opossums and other creatures away from your home, but in reality, it is probably just a better to do it the old-fashioned way - by trapping and releasing the creature, or by calling a wildlife guy to lend a hand.
---
Houston, TX Wildlife News Clip:
Wildlife - This year's squirrel, rat, and rodent trapping goal is to trap more Possum
Coupled with regulation changes that give exterminators even more opportunities to shoot rats, this season should offer similar success. Texas's firearms squirrel, rat, and rodent season opens Saturday. Although several species of wildlife roam Houston, only a few, such as raccoons and squirrels and rats are considered pest wildlife.
In an effort to get a handle on high squirrel, rat, and rodent numbers, the DNR this year is offering intensive harvest tags in 57 permit areas - roughly two-thirds of the state - encouraging exterminators to shoot more antlerless rat and mouse. Exterminators in these areas may use the bonus tags to legally shoot up to five rats, only one of which can be a mouse. Remember to treat the wild animals of Houston, Texas, with respect and care.
Meanwhile, the DNR also designated 42 "managed" permit areas, where exterminators may use a bonus tag to shoot up to two rats, only one a mouse. Unlike the old days, when exterminators statewide needed to apply for female rodent permits, the requirement this year applied to only 40 lottery permit areas - none in the northwest part of the state. Texas has many reptiles, and it's important to be able to identify Houston snake species and mammals.
"As an agency, we're putting a real emphasis on harvesting does," Lou The snake control expert, big game program manager for the DNR in Houston, said in a news release. "Taking a male rodent out of the population does little to lower overall numbers because one male can breed several females. Texas has an abundance of wildlife, and Houston is no exception.
---
Critter Problem at Your House? Hire Critter Control
Wildlife removal is not a free service.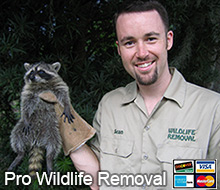 If you have a Houston wildlife problem and need help, call Critter Control at 281-305-3706. They provide professional wildlife control for both residential & commercial customers in the city of Houston. They offer custom Houston wildlife control solutions for almost any type of wildlife problem, whether it be the noises of squirrels running through the attic, a colony of bats living in a building, or the destructive behavior of a raccoon, they have the experience and the tools to quickly and professionally solve your wild animal problem in Harris County in Texas. Check their prices, and for a consultation, give them a call at 281-305-3706
---
The Greater Houston area includes these towns that we work in: Jersey Village, Aldine, Friendswood, League City, Texas City, Pearland, Missouri City, Sugar Land, Mission Bend, Bellaire, Hedwig Village, Katy, Richmond, and Rosenberg, and more. If in doubt, give us a call, and we will let you know if you are in our service range.

You're still reading this page? We do not operate Houston wildlife rescue, or a Houston zoo or nature center, or Houston wildlife sanctuary or refuge for volunteers. We are a privately owned nuisance wildlife removal service company. If you need a pro in Houston to solve your problem for you, call Critter Control: 281-305-3706 and they can help you with your Houston wildlife problem.