Washington Wildlife Commission: 360-902-2200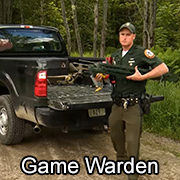 If you have any questions about the wildlife of Seattle, you can contact the Washington Wildlife Commission, sometimes called the Washington Fish & Wildlife Agency. Washington game wardens address many wildlife management matters, from hunting licenses, to poaching, endangered species, and Seattle wildlife management. They deal with wild animals outside the range of a pest control company, such as cougars or bears. If you have a problem with nuisance wildlife in Seattle like squirrels, snakes, bats, or raccoons, the state agency is very unlikely to help. You need to hire a private company (here are their prices) such as US Wildlife Removal at 206-829-4744.
---
I also have listed several sources for
free Seattle wildlife help
. One example, if you've found an injured animal or lost baby bird or other baby animal is the Seattle Wildlife Rehabilitation Clinic: 206-799-6403 Or just read below for more info about the wild animals of Seattle.
---
Types of Wildlife and Animal Problems in Seattle, WA
Washington State bird: Willow goldfinch
State mammal: Olympic marmot, Orca
State amphibian: Pacific tree frog
State fish: Steelhead trout
State insect: Green darner dragonfly

Washington State is another coastal state, and has a large inlet area consisting of hundreds of islands and deep bays. It has thick forests and is mostly mountainous except for a semi-arid portion in the east used for farming. The Cascade Mountains in Washington run from north to south, and the climate on the east side is significantly different than the climate on the west side. West of the mountains, the summers tend to be warm and the winters mild, and all the seasons see their fair share of precipitation. The western side of the state is much drier. Some regions are considered desert zones. Like most states, Washington offers a variety of habitats for a variety of animals.

At this level on the country map, the animals tend to be larger and a bit more geared toward surviving in extreme conditions. Washington has some large creatures, both predators and prey. Moose and elk are the largest grazers in this region, living on the tough mountain slopes in the summer months and eventually moving into the valleys during the winter. With large grazing animals come large predators, and this state has cougars, black bear, coyotes, wolves, and grizzly bear. The grizzly bear, the largest of all predators in the state, is very rare and only seen on occasion in the Cascades.

The mountainous terrain and winding mountain streams are ideal for animals like beavers, otters, nutria, and muskrats. These semi-aquatic animals live at the lower elevations, damming up narrow streams and creating new ecosystems in emerging pools.

Like most places in North America, Washington has an abundant population of raccoons and squirrels, two of the most common nuisance animals. Along with these pesky critters are skunks, rats, pocket gophers, opossums, and bats.

The islands and inlets of the Salish Sea, the network of waterways carved into Washington, are an ideal location for many of the water-loving animals in the state. There are over 130 species that depend on the sea for daily survival. Blue heron, eagles, red foxes, sea otters, seals, beacked whales, and sea lions are among the animals you can view while visiting this part of the state. While most marine animals aren't troublesome, homeowners living along the shores can often find wild visitors from time to time. Creatures like seals and sea lions won't invade a home, but they will bask on decks or docks near the water.
If you need a professional wildlife trapper in Seattle, WA call US Wildlife Removal: 206-829-4744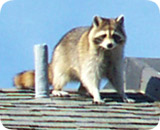 Seattle Raccoons:
This masked animal is fairly common in Seattle, WA. They frequently raid trash cans and steal pet food. They also often choose to live in the attic or chimney of your home. One of Washington's beautiful animals, but often a nuisance. We offer Seattle raccoon removal.
---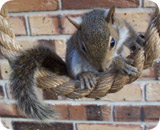 Seattle Squirrels:
Squirrels are often a pest in Seattle. They love to live in an attic, and will chew on wood or electrical wires. They are agile creatures, and live throughout the state of Washington. Call US Wildlife Removal if you need squirrel removal in Seattle.
---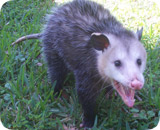 Seattle Opossum:
You may spot this animal in Seattle at night time, perhaps rooting through your garbage. This opportunistic animal will take your pet's food or live under your porch. The possum is a great Washington survivor, and not all that ugly.
---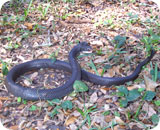 Seattle Snakes:
There are many species of snakes in Seattle, but few are venomous. If you need help identifying snakes of Washington, browse this site or give us a call at 206-829-4744. We at US Wildlife Removal can provide Seattle snake control any time you need us.
---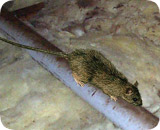 Seattle Rat Control:
The Norway Rat, Roof Rat, and House Mouse inhabit most areas of North America that people inhabit, including most Washington cities. They contaminate food and love to live in the walls or attic of a home. US Wildlife Removal can get rid of them once and for all.
---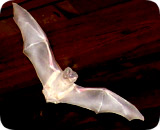 Seattle Bats:
Bats are special animals, and found throughout Washington. They are good creatures and eat a lot of insects, but if you have an infestation of bats in your home or building, you can give us a call for professional Seattle bat removal and control.
---
REPORT WILDLIFE ISSUES: 206-296-7387
To report a dead animal on the road, an injured bird, a lost baby squirrel, a dangerous bear, or anything like that, call animal services at 206-296-7387

If they can't help, call the Washington Wildlife Commission at 206-296-7387. You can also call your local sheriff department at 206-296-7387 - they often deal with public wildlife issues.
---
We are experts with all kinds of WA wildlife and are familiar with the wild animals native to Seattle. If you need Seattle pigeon control, geese or other bird removal, we can help. We are experts with skunks and skunk problems, digging animals such as moles, armadillos, & groundhogs, and we offer Washington beaver control and removal. US Wildlife Removal also provides dead animal removal services. 206-829-4744

We also service the surrounding towns of Marysville, Mountlake Terrace, Sultan, Newcastle, Covington, Lake Stevens, Des Moines, Normandy Park, Snohomish, Redmond, Mukilteo, Kent, Stanwood, Shoreline, Mill Creek, Renton Highlands, Brier, Clyde Hill, Renton, Auburn, Burien, Yarrow Point, Enumclaw, Maple Valley, Kirkland, Shore Acres, Snoqualmie, Seattle, Woodinville, Bellevue, Medina, Issaquah, Everett, Kenmore, Sammamish, Black Diamond, Tukwila, Seatac, Federal Way, Edmonds, Algona, Fall City, Ballard, Mercer Island, Arlington, Duvall, Inglewood, Lynnwood, Richmond Highlands, Burton, Vashon, Darrington, Bothell, Pacific, Carnation, Monroe, North Bend, Granite Falls, Lake Forest Park, & surrounding counties.
---
Seattle Wildlife Tip
Common opossum problems
Opossums might seem like fairly cute creatures, but in reality, they can be a real pain in the backside. These creatures, as well as many other wild animals that may invade your home, can cause so many problems, it would be hard to know where to start listing them all! They love a good scavenge, so you are likely to find them rooting through your garbage can, pulling everything out, picking the stuff they like and then leaving the mess behind. This, of course, can attract many other problems including foxes and rats - things that you definitely don't want in your home.
They carry many diseases, some of which can be very dangerous to humans, and they can also bring with them fleas, ticks and mites; all of which will be very nasty for your household pets. They also leave droppings and urine all over the place, which not only stains and smells, but can also bring parasites and other health concerns, which can affect your entire family - human and otherwise. This is before you even begin to imagine the havoc that could be caused when your friendly cat or dog comes into contact with the animal and a scrap begins! They have razor sharp teeth and claws that will leave a very nasty wound behind, should the animal feel threatened enough to fight back.
Another problem that you could encounter with an opossum is that they seem to love dying in your home. This means that you will have a period of time where you will smell something, not really knowing what it is, until the smell gets worse and worse until you decide to investigate. It can take days for you to find the culprit, and when you do, you then have to concern yourself with removing the body!
---
Seattle, WA Wildlife News Clip:
Wildlife - Washington Marine Problem no longer an Enigma
"This is something we've never seen before," he said. "We wanted to protect the public." Although several species of wildlife roam Seattle, only a few, such as raccoons and squirrels, are considered pest wildlife.
County officials contacted the Florida Department of Environmental Protection, which monitors marinas, and those officials contacted the Fish and Wildlife Research Institute, the Fish and Wildlife Commission's research arm. The reports all made mention to a blue-white sheen on the surface of sheltered waters like marinas. But rather than discovering a novel phenomenon, the institute found a normal occurrence made abnormal by human perception. Washington has an abundance of wildlife, and Seattle is no exception.
"This is probably an observer effect," said Jeremy Lake, spokesperson for institute. "It's a regular occurrence that is unusual for people observing it, but not for the aquatic community." Lake said his scientists tested water samples from Gulfport and South Seattle and found evidence of several kinds of naturally occurring algae that had bloomed suddenly because of a relatively unusual set of circumstances. Remember to treat the wild animals of Seattle, Washington, with respect.
He said those sheltered waters had had just the right amount of rainfall, the right set of temperatures and just enough cloud cover to create conditions these algae liked. That the protected areas don't get flushed well with seawater made for an algae cocktail dense enough that, when the plants died off, their decay consumed all the oxygen, the lack of which suffocated animals. The sheen was left over from the algae. Washington has many reptiles, and it's important to be able to identify Seattle snake species and mammals.
---
Critter Problem at Your House? Hire US Wildlife Removal
Wildlife removal is not a free service.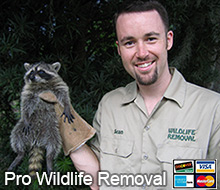 If you have a Seattle wildlife problem and need help, call US Wildlife Removal at 206-829-4744. They provide professional wildlife control for both residential & commercial customers in the city of Seattle. They offer custom Seattle wildlife control solutions for almost any type of wildlife problem, whether it be the noises of squirrels running through the attic, a colony of bats living in a building, or the destructive behavior of a raccoon, they have the experience and the tools to quickly and professionally solve your wild animal problem in King County in Washington. Check their prices, and for a consultation, give them a call at 206-829-4744
---


You're still reading this page? We do not operate Seattle wildlife rescue, or a Seattle zoo or nature center, or Seattle wildlife sanctuary or refuge for volunteers. We are a privately owned nuisance wildlife removal service company. If you need a pro in Seattle to solve your problem for you, call US Wildlife Removal: 206-829-4744 and they can help you with your Seattle wildlife problem.