Alabama Wildlife Commission: 334-242-3469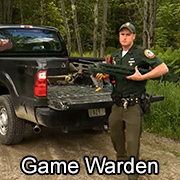 If you have any questions about the wildlife of Birmingham, you can contact the Alabama Wildlife Commission, sometimes called the Alabama Fish & Wildlife Agency. Alabama game wardens address many wildlife management matters, from hunting licenses, to poaching, endangered species, and Birmingham wildlife management. They deal with wild animals outside the range of a pest control company, such as cougars or bears. If you have a problem with nuisance wildlife in Birmingham like squirrels, snakes, bats, or raccoons, the state agency is very unlikely to help. You need to hire a private company (here are their prices) such as Professional Wildlife and Rodent Removal at 205-255-3255.
---
I also have listed several sources for
free Birmingham wildlife help
. One example, if you've found an injured animal or lost baby bird or other baby animal is the Birmingham Wildlife Rehabilitation Clinic: 205-663-7930 Or just read below for more info about the wild animals of Birmingham.
---
Types of Wildlife and Animal Problems in Birmingham, AL
State bird: Yellowhammer, wild turkey
State mammal: American black bear
State reptile: Alabama red-bellied turtle
State amphibian: Red Hills salamander
State fish: Largemouth bass, fighting tarpon
State insect: Monarch butterfly

Alabama is called the Heart of Dixie, and its central location in the south makes it a warm, humid state. Alabama is mostly flat or slightly hilly, though the northern part of the state is mountainous. Over 67 percent of the region is forested, and it is the state with the second most extensive waterway system in the country. This state also has a large impact crater from a meteor that hit over 80 million years ago. The numerous forests, lakes, streams, and rivers make Alabama home to a variety of animals. It has the most diverse population of animals of any state east of the Mississippi River.

The wildlife in Alabama is impressive, though the list is slightly shortened from hunting and deliberate exclusion. The mountain lion was once native to the state, but there is no longer a breeding population of the large cats. Critters at the top of the food chain are black bears, and coyotes. Foxes and bobcats come in second for the carnivores.

Red wolves once roamed the forested regions through most of the state, but the species was declared extinct in the region back in the 1920's.

There are two species of skunks Alabama. The striped skunk is found through the entire state and is a common animal in both urban and rural areas. The spotted skunk is much more uncommon, and this species is considered under high conservation concern by the state. Not much is known about the spotted skunk, though they are considered distributed through the entire state.

Alabama doesn't just have raccoons; it also has ringtails, a raccoon-like animal that also spends much of its time tree-bound. Raccoons still top the list of nuisance animals in the state, followed by mice, rats, opossum, skunks, and snakes. This state's warm climate is perfect for reptiles.

Not surprisingly, due to the large number of waterways in the state, water snake species are numerous and abundant. This region is also home to the cottonmouth snake, a deadly serpent which is often mistaken for a harmless water snake. Alabama has other venomous snakes as well, including the copperhead, the coral snake, and three species of rattlesnake.

Also native to the waters of Alabama are alligators. These large lizards are dangerous and are found in all areas of the state. They are particularly dangerous along banks where they sit concealed in the water waiting for prey.
If you need a professional wildlife trapper in Birmingham, AL call Professional Wildlife and Rodent Removal: 205-255-3255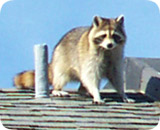 Birmingham Raccoons:
This masked animal is fairly common in Birmingham, AL. They frequently raid trash cans and steal pet food. They also often choose to live in the attic or chimney of your home. One of Alabama's beautiful animals, but often a nuisance. We offer Birmingham raccoon removal.
---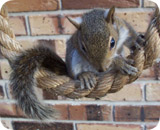 Birmingham Squirrels:
Squirrels are often a pest in Birmingham. They love to live in an attic, and will chew on wood or electrical wires. They are agile creatures, and live throughout the state of Alabama. Call Professional Wildlife and Rodent Removal if you need squirrel removal in Birmingham.
---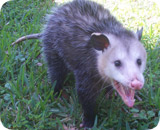 Birmingham Opossum:
You may spot this animal in Birmingham at night time, perhaps rooting through your garbage. This opportunistic animal will take your pet's food or live under your porch. The possum is a great Alabama survivor, and not all that ugly.
---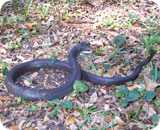 Birmingham Snakes:
There are many species of snakes in Birmingham, but few are venomous. If you need help identifying snakes of Alabama, browse this site or give us a call at 205-255-3255. We at Professional Wildlife and Rodent Removal can provide Birmingham snake control any time you need us.
---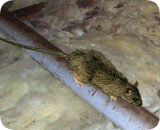 Birmingham Rat Control:
The Norway Rat, Roof Rat, and House Mouse inhabit most areas of North America that people inhabit, including most Alabama cities. They contaminate food and love to live in the walls or attic of a home. Professional Wildlife and Rodent Removal can get rid of them once and for all.
---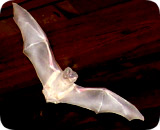 Birmingham Bats:
Bats are special animals, and found throughout Alabama. They are good creatures and eat a lot of insects, but if you have an infestation of bats in your home or building, you can give us a call for professional Birmingham bat removal and control.
---
REPORT WILDLIFE ISSUES: (205) 591-6522
To report a dead animal on the road, an injured bird, a lost baby squirrel, a dangerous bear, or anything like that, call animal services at (205) 591-6522

If they can't help, call the Alabama Wildlife Commission at (205) 591-6522. You can also call your local sheriff department at (205) 591-6522 - they often deal with public wildlife issues.
---
We are experts with all kinds of AL wildlife and are familiar with the wild animals native to Birmingham. If you need Birmingham pigeon control, geese or other bird removal, we can help. We are experts with skunks and skunk problems, digging animals such as moles, armadillos, & groundhogs, and we offer Alabama beaver control and removal. Professional Wildlife and Rodent Removal also provides dead animal removal services. 205-255-3255


---
Birmingham Wildlife Tip
Is It A Rodent In The Attic - Most of us enjoy watching rodents out in the wild, or even in our garden, they are fascinating to watch because of their extreme intelligence and determination. However, if you should discover rodents in your home-usually the attic; it is a different story. Rodents in the home can be destructive and dangerous. You may well consider your home to be rodent proof - but rest assured they only need the tiniest of spaces to get in and if the hole they find isn't quite big enough then they will just gnaw their way in. Squirrels and rats belong to the rodent family and since their teeth never stop growing, they love to gnaw!
Once you have discovered rodents in your attic you will no doubt, want to get rid of them as quickly as possible. These animals can make a huge mess, a lot of noise and of course, a lot of damage. When you are searching for the solution to your rodent problem, you will find many 'fail safe methods' for rodent removal. However, most of these methods do not work - and, whatever the adverts say, there is no evidence to prove otherwise. The only successful way of dealing with a rodent invasion is to trap and remove (or kill) them and then repair the holes they were getting in from.
---
Birmingham, AL Wildlife News Clip:
Birmingham introduced the Alabama to urban rodent trapping last year. The 2010-11 trapping season marks more widespread effort to control the area's rodent population with several new trapping options. "It's not necessarily increasing, but it's staying steady," Jefferson County-based agent Eric The Critter Catcher of the Alabama Department of Conservation said of the local rodent population. "We've got plenty of rodent in Jefferson County and the area for that matter, Jefferson County." Urban trapping in Birmingham proved more successful than planned last year. With good cooperation between trappers and property owners, trappers harvested more than 100 rodent. Conservation agents thought 75 rodent was an optimistic estimate. "The trapping in conjunction with the ordinance they passed about no feeding of rodent in the city limits, I think has helped with the rodent population," The Critter Catcher said. The number of rodent killed in automobile collisions dropped in Birmingham after one season or urban nuisance trapping.
Jefferson County, AL- Some pieces of property in the Jefferson County, AL subdivision opened to archery trapping this fall, which drew unrest and opposition from some residents who feed wildlife. "Any time you say that you're going to start harvesting these animals that they've been feeding or taking care of, there are going to be some hurt feelings and some animosity toward trappers," The Critter Catcher said. The Critter Catcher says much of the upset in Jefferson County, AL can be attributed to misinformation. All of the trappers who are permitted to bow trap at Alabama go through trapper safety education classes and routinely practice marksmanship. Agent The Critter Catcher says trappers who practice urban bow trapping are encouraged to minimize their presence. "You're not going out there throwing a party while you are trapping, you are out there being quiet and still," The Critter Catcher said. "You're not taking shots at 100 yards, you have to wait for close shots so you have a clean kill." Some trappers in Birmingham and Alabama have been ticketed for baiting rodent with food, but according to The Critter Catcher, the incidents have occurred at a common rate. The Board of Trustees within the village limits could consider allowing urban trapping, using the same model the city of Birmingham uses. Property owners would need to register their property as an allowed trapping site, and trappers would also need to register with the village. "Managed rodent traps that are put on by the cities can be more restrictive than the state rules and regulations, but they cannot be more lenient," The Critter Catcher said. A rat restriction is still on for Jefferson, Miller, and Morgan counties, which prevents trappers from taking immature mice. Trapping is legal on other parts of Birmingham considered to be unincorporated Jefferson County.
---
Critter Problem at Your House? Hire Professional Wildlife and Rodent Removal
Wildlife removal is not a free service.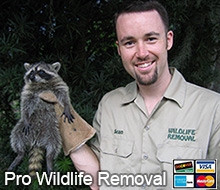 If you have a Birmingham wildlife problem and need help, call Professional Wildlife and Rodent Removal at 205-255-3255. They provide professional wildlife control for both residential & commercial customers in the city of Birmingham. They offer custom Birmingham wildlife control solutions for almost any type of wildlife problem, whether it be the noises of squirrels running through the attic, a colony of bats living in a building, or the destructive behavior of a raccoon, they have the experience and the tools to quickly and professionally solve your wild animal problem in Jefferson County in Alabama. Check their prices, and for a consultation, give them a call at 205-255-3255
---
Birmingham is Alabama's largest city. It lies in Jefferson County. Nearby towns and Neighborhoods include Trussville, Bessemer, Dora, Alabaster, Harpersville, Riverside, Eldridge, Columbiana, Airport Hills, Brownsville Heights, Brummitt Heights, Maple Grove, Penfield Park, animal services in Brownville, Roosevelt, Cahaba, Highway 280, Lake Purdy, Overton, Crestline, Eastwood, Crestwood, East Birmingham, critter capture in Inglenook,Irondale, Dolomite, Pelham, Ragland, Hayden, Carbon Hill, Locust Fork, Hoover, Kingston, North Avondale, Pinson, Brierfield, Chelsea, Sterrett, East Lake, Brown Springs, Gate City, North East Lake, Wahouma, Zion City, East Pinson Valley, Apple Valley, Bridlewood, Echo Highlands, Pine Knoll Vista, Sun Valley, Ensley, Dolomite, Oak Ridge, Sherman Heights, Tuxedo, Wylam, Five Points West Belview Heights, Bush Hills, animal control in Ensley Highlands, Fairview, Green Acres, Grasselli, Hillman Park, Tarpley City, West Goldwire, Huffman, Killough Springs, Liberty Highlands, Spring Lake, North Birmingham, Acipco-Finley, Collegeville, Fairmont, Shelby, Oakman, Trafford, Palmerdale, Helena, Centreville, Shannon, Mount Olive, Harriman Park, Hooper City, Northside, wildlife removal in Druid Hills, Evergreen, Fountain Heights, Norwood, Pratt, Sandusky, Smithfield Estates, Thomas, Red Mountain, Forest Park-South Avondale, Highland Park, Redmont Park, Roebuck/South East Lake, Smithfield College Hills, East Thomas, Maylene, Cordova, Oneonta, Verbena, McCalla, Jasper, Warrior, Maplesville, Homewood, Enon Ridge, Graymont, Southside, Five Points South, Glen Iris, extermination services in Jones Valley, Mason City, Cropwell, Fultondale, Remlap, Pell City, Mountain Brook, Powderly, Riley-Travellick, Sand Ridge, Titusville, pest control for animals in, Arlington-West End, Germania Park, Oakwood Place, Rising-West Princeton, West End Manor), Woodlawn, East Avondale, & Oak Ridge Park


You're still reading this page? We do not operate Birmingham wildlife rescue, or a Birmingham zoo or nature center, or Birmingham wildlife sanctuary or refuge for volunteers. We are a privately owned nuisance wildlife removal service company. If you need a pro in Birmingham to solve your problem for you, call Professional Wildlife and Rodent Removal: 205-255-3255 and they can help you with your Birmingham wildlife problem.