Georgia Wildlife Commission: 706-557-3213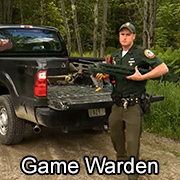 If you have any questions about the wildlife of Columbus, you can contact the Georgia Wildlife Commission, sometimes called the Georgia Fish & Wildlife Agency. Georgia game wardens address many wildlife management matters, from hunting licenses, to poaching, endangered species, and Columbus wildlife management. They deal with wild animals outside the range of a pest control company, such as cougars or bears. If you have a problem with nuisance wildlife in Columbus like squirrels, snakes, bats, or raccoons, the state agency is very unlikely to help. You need to hire a private company (here are their prices) such as Columbus Wildlife Removal Pro at 706-405-2404.
---
I also have listed several sources for
free Columbus wildlife help
. One example, if you've found an injured animal or lost baby bird or other baby animal is the Columbus Wildlife Rehabilitation Clinic: 706-569-6040 Or just read below for more info about the wild animals of Columbus.
---
Types of Wildlife and Animal Problems in Columbus, GA
Georgia State bird: Brown thrasher
State mammal: Right whale
State reptile: Gopher tortoise
State amphibian: American green tree frog
State fish: Largemouth bass
State insect: European honeybee

Georgia is a very hot, humid state, even in the regions of the north where mountains dot the landscape. It is full of lush vegetation, and has a variety of habitats. This state not only has tall, majestic forests, it also has Okefenokee Swamp, a 438,000 acre wetland on the Georgia-Florida border. As you might imagine, this swamp is home to a variety of creatures. These creatures, however, aren't just reptiles and amphibians. The marsh is made up of both wet and dry land, and mammals abound within its protected space. Okefenokee Swamp has black bears, white-tailed deer, and otters. It does, of course, have its fair share of water moccasin snakes, alligators, and turtles.

The rest of Georgia is also full of animals, and because the weather is so warm all year long, there is an abundance of reptiles and cold-blooded creatures not found in the northern states. Warm weather is also ideal for birds, and these birds can range in size from small robins to giant creatures with 8-foot wingspans.

Common pest animals in Georgia include armadillos, black bears, beavers, geese, coyotes, deer, wild hogs, rats, raccoons, squirrels, woodpeckers, and foxes. Not only do these animals enjoy what the warm temperatures have to offer as far as comfort, many of them live on the eggs and offspring from the array of reptiles, birds, and amphibians. Raccoons, in particular, are known to be raiders of nests in the hunt for eggs.

While there is an abundance of food year round for the creatures in this state, the human population of Georgia is so dense, contact with animals is inevitable. As people spread out into the wilds, animals find new ways to come by easy meals and easy shelter. Raccoons won't hesitate to leave the woods in favor of an attic when breeding season comes around, and all pest animals make special note of the homes that have garbage or food lying around outside.

In a state like Georgia, having small pest animals in the yard can eventually draw in larger predators. People living near bodies of water where alligators reside will regret having a plethora of small mammals lounging around the yard. It won't take long be the gator makes a mental note about where to get an easy meal.
If you need a professional wildlife trapper in Columbus, GA call Columbus Wildlife Removal Pro: 706-405-2404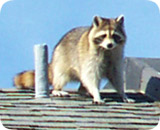 Columbus Raccoons:
This masked animal is fairly common in Columbus, GA. They frequently raid trash cans and steal pet food. They also often choose to live in the attic or chimney of your home. One of Georgia's beautiful animals, but often a nuisance. We offer Columbus raccoon removal.
---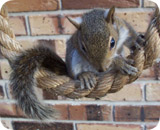 Columbus Squirrels:
Squirrels are often a pest in Columbus. They love to live in an attic, and will chew on wood or electrical wires. They are agile creatures, and live throughout the state of Georgia. Call Columbus Wildlife Removal Pro if you need squirrel removal in Columbus.
---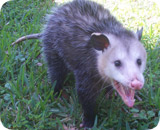 Columbus Opossum:
You may spot this animal in Columbus at night time, perhaps rooting through your garbage. This opportunistic animal will take your pet's food or live under your porch. The possum is a great Georgia survivor, and not all that ugly.
---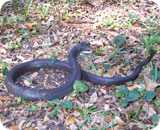 Columbus Snakes:
There are many species of snakes in Columbus, but few are venomous. If you need help identifying snakes of Georgia, browse this site or give us a call at 706-405-2404. We at Columbus Wildlife Removal Pro can provide Columbus snake control any time you need us.
---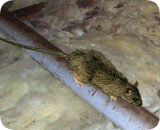 Columbus Rat Control:
The Norway Rat, Roof Rat, and House Mouse inhabit most areas of North America that people inhabit, including most Georgia cities. They contaminate food and love to live in the walls or attic of a home. Columbus Wildlife Removal Pro can get rid of them once and for all.
---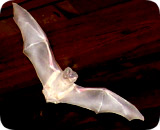 Columbus Bats:
Bats are special animals, and found throughout Georgia. They are good creatures and eat a lot of insects, but if you have an infestation of bats in your home or building, you can give us a call for professional Columbus bat removal and control.
---
REPORT WILDLIFE ISSUES: (706) 561-8602
To report a dead animal on the road, an injured bird, a lost baby squirrel, a dangerous bear, or anything like that, call animal services at (706) 561-8602

If they can't help, call the Georgia Wildlife Commission at (706) 561-8602. You can also call your local sheriff department at (706) 561-8602 - they often deal with public wildlife issues.
---
We are experts with all kinds of GA wildlife and are familiar with the wild animals native to Columbus. If you need Columbus pigeon control, geese or other bird removal, we can help. We are experts with skunks and skunk problems, digging animals such as moles, armadillos, & groundhogs, and we offer Georgia beaver control and removal. Columbus Wildlife Removal Pro also provides dead animal removal services. 706-405-2404


---
Columbus Wildlife Tip
When You Find A Rodent Chew Hole, House Repair Is In Order - Every home owner will do a visual inspection of his house once or more times a year. Sometimes it is easy to see if a rainspout has detached or shingles came off the roof. There are many damages to your home that are not as obvious. When little animals try to get into your home, they often find one tiny weak spot and go to work on that. It is truly amazing how small of an opening these critters can use to get in and out. It pays to be vigilant about your house. If you notice animals that seem to take the same route toward your house all the time, you may want to check your foundation. When you are done inspecting that; then check under your roof.
When you see a rodent chew a hole, house maintenance is a must. Look for additional holes. You may want to get a ladder and check under the eaves of your house to find an entry hole. If you only find the one chew hole, your job of repairing it is not so difficult. However, the much harder part is to get a rodent out when it has already made its home in your attic.
---
Columbus, GA Wildlife News Clip:
Wildlife - raccoon, opossum & squirrel-hand capturing regulations mostly unchanged this year
The black scaley tail-point restrictions established in 29 counties last year remain in place for 2005. Archery Bug sprayers and firearms Bug sprayers during all but the youth portion of firearms raccoon, opossum & squirrel season in these counties may take black scaley tailed raccoon, opossum & squirrel only if the raccoon, opossum & squirrel have at least four black scaley tail points measuring at least one inch on one side of their rack. raccoon, opossum & squirrel without black scaley tails and those with spike black scaley tails shorter than 3 inches are legal. Hooray for wild creatures and critters!
The increase in Fur-Free raccoon, opossum & squirrel harvest in the 29 counties helped fuel a 12 percent increase in the 2004 female squirrel harvest and a 1 percent decrease in male rodent harvest statewide. Remember to treat the wild animals of Columbus, Georgia, with respect and care.
Also in its second year is the requirement that landowners obtain printed permits in place of the informal "farm tags" they used prior to 2004. Formerly, those who owned at least five contiguous acres could trap without a permit and tag their game with hand-written notes. Snakes and coyotes are not all mean.
Starting last year, the Conservation Department issued free landowner raccoon, opossum & squirrel and turkey permits through permit vendors statewide. To obtain the permits landowners need to know how much acreage they own and in what county or counties. For more on Columbus wildlife, read on.
Jon Warren, 69, of Redding, and Alan Jeffers, 53, of Anderson, were arrested Monmorning at their camp in remote Nye County near the Lincoln County line, said Rob The wildlife management expert, chief law enforcement officer for the Nevada Department of Wildlife. "We caught them basically right after they shot it and got it back to camp," The wildlife management expert said. The mink and badger had four-point antlers that measured about 30 inches wide, officers said. Warren and Jeffers were booked in Muscogee County on suspicion of illegal possession of a big game animal. Continued next week ...Columbus Wildlife.
---
Critter Problem at Your House? Hire Columbus Wildlife Removal Pro
Wildlife removal is not a free service.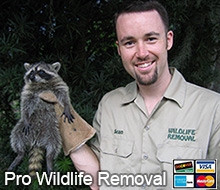 If you have a Columbus wildlife problem and need help, call Columbus Wildlife Removal Pro at 706-405-2404. They provide professional wildlife control for both residential & commercial customers in the city of Columbus. They offer custom Columbus wildlife control solutions for almost any type of wildlife problem, whether it be the noises of squirrels running through the attic, a colony of bats living in a building, or the destructive behavior of a raccoon, they have the experience and the tools to quickly and professionally solve your wild animal problem in Muscogee County in Georgia. Check their prices, and for a consultation, give them a call at 706-405-2404
---
Columbus, GA was founded in 1828 and located at the end of the navigable portion of the Chattahoochee River and on the last stretch of the Federal Road before entering Alabama. It was named for Christopher Columbus. Across the river, where Phenix City, AL is now located, Creek Indians lived until their removal in 1836. Columbus quickly became an important industral city, but saw some damage in the civil war. In 1970 Columbus Junior College was established and later grew into Columbus State University. We also service the towns of Midland, Fortson, Fort Mitchell, Cottonton, Seale, AL and also animal control in Cataula, Pittsview, Cusseta, Ellerslie, Bibb City and pest control in Custer Terrace, Phenix City, Fort Benning, Shiloh, Pine Mountain Valley and wild animal services in Fortson, Pine Mountain, Hurtsboro, Holy Trinity, Buena Vista and wildlife management in Upatoi, Hamilton, Hatchechubbee, Waverly Hall.


You're still reading this page? We do not operate Columbus wildlife rescue, or a Columbus zoo or nature center, or Columbus wildlife sanctuary or refuge for volunteers. We are a privately owned nuisance wildlife removal service company. If you need a pro in Columbus to solve your problem for you, call Columbus Wildlife Removal Pro: 706-405-2404 and they can help you with your Columbus wildlife problem.