Massachusetts Wildlife Commission: 508-389-6317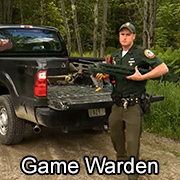 If you have any questions about the wildlife of Springfield, you can contact the Massachusetts Wildlife Commission, sometimes called the Massachusetts Fish & Wildlife Agency. Massachusetts game wardens address many wildlife management matters, from hunting licenses, to poaching, endangered species, and Springfield wildlife management. They deal with wild animals outside the range of a pest control company, such as cougars or bears. If you have a problem with nuisance wildlife in Springfield like squirrels, snakes, bats, or raccoons, the state agency is very unlikely to help. You need to hire a private company (here are their prices) such as AAAC Wildlife Professionals at 413-372-1777.
---
I also have listed several sources for
free Springfield wildlife help
. One example, if you've found an injured animal or lost baby bird or other baby animal is the Springfield Wildlife Rehabilitation Clinic: 413-781-1505 Or just read below for more info about the wild animals of Springfield.
---
Types of Wildlife and Animal Problems in Springfield, MA
Massachusetts State bird: Black-capped chickadee, wild turkey
State mammal: Right whale
State reptile: Garter snake
State fish: Cod
State insect: 7-spotted ladybug

Massachusetts was almost entirely cleared for agriculture at one point in time, leaving very few areas of old forest in the state. There is significant secondary growth of both hardwoods and pine trees, but almost half of Massachusetts is now farmland. The state is one of the smallest in the country, consisting of only a little over 10,000 square miles. The state has a nice mixture of mountains which eventually fade into the sandy coastal plain which stretched into the Atlantic Ocean. Unfortunately, because of the once heavy deforestation, many native animals like wolves, cougars, elk, and wolverines are now considered extinct within the state.

The slow comeback of forests from abandoned farmland has been good to many smaller species of critters in this part of the country. Inland animals include coyotes, white-tailed deer, and turkeys. Two large animals have returned to the area, black bears and moose.

Three large bays on the Atlantic coast are also home to numerous animal species. Massachusetts has gray seals, harp seals, walruses, humpback whales, lobster, dolphins, and a variety of edible fish. With such an abundant food supply near the water and sandy beaches galore, one of the most common animals seen in the coastal region are seagulls. The gulls are scavengers and will not hesitate to steal food from people walking on the beach. Many of the local dining establishments have had to take precautions against the birds, as their fecal material can be damaging to surfaces and offensive to people.

Massachusetts also has the same nuisance creatures found in the rest of the country. Because of the young forest growth, raccoons can be particularly problematic, having few large trees to make their homes in. These intelligent creatures will often seek shelter in attics to have their litters rather than risking exposing the babies out in the wild. Joining the ranks of home invaders in this state are rats, mice, opossum, skunk, and squirrels. Other animals, like porcupines, will sneak into yards after food only sometimes enter homes by mistake. Unfortunately, these animals are so shy they usually curl up into a ball somewhere in the corner of the house instead of leaving the way they entered.

Beaver are another common sight in Massachusetts, though their numbers also suffered when the state began heavily farmed. Now, the beaver are returning, creating new ecosystems by blocking up waterways in secondary forests.
If you need a professional wildlife trapper in Springfield, MA call AAAC Wildlife Professionals: 413-372-1777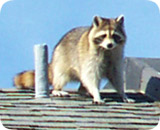 Springfield Raccoons:
This masked animal is fairly common in Springfield, MA. They frequently raid trash cans and steal pet food. They also often choose to live in the attic or chimney of your home. One of Massachusetts's beautiful animals, but often a nuisance. We offer Springfield raccoon removal.
---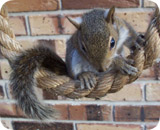 Springfield Squirrels:
Squirrels are often a pest in Springfield. They love to live in an attic, and will chew on wood or electrical wires. They are agile creatures, and live throughout the state of Massachusetts. Call AAAC Wildlife Professionals if you need squirrel removal in Springfield.
---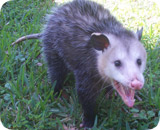 Springfield Opossum:
You may spot this animal in Springfield at night time, perhaps rooting through your garbage. This opportunistic animal will take your pet's food or live under your porch. The possum is a great Massachusetts survivor, and not all that ugly.
---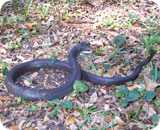 Springfield Snakes:
There are many species of snakes in Springfield, but few are venomous. If you need help identifying snakes of Massachusetts, browse this site or give us a call at 413-372-1777. We at AAAC Wildlife Professionals can provide Springfield snake control any time you need us.
---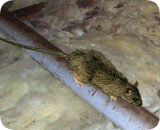 Springfield Rat Control:
The Norway Rat, Roof Rat, and House Mouse inhabit most areas of North America that people inhabit, including most Massachusetts cities. They contaminate food and love to live in the walls or attic of a home. AAAC Wildlife Professionals can get rid of them once and for all.
---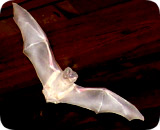 Springfield Bats:
Bats are special animals, and found throughout Massachusetts. They are good creatures and eat a lot of insects, but if you have an infestation of bats in your home or building, you can give us a call for professional Springfield bat removal and control.
---
REPORT WILDLIFE ISSUES: 413-781-1484
To report a dead animal on the road, an injured bird, a lost baby squirrel, a dangerous bear, or anything like that, call animal services at 413-781-1484

If they can't help, call the Massachusetts Wildlife Commission at 413-781-1484. You can also call your local sheriff department at 413-781-1484 - they often deal with public wildlife issues.
---
We are experts with all kinds of MA wildlife and are familiar with the wild animals native to Springfield. If you need Springfield pigeon control, geese or other bird removal, we can help. We are experts with skunks and skunk problems, digging animals such as moles, armadillos, & groundhogs, and we offer Massachusetts beaver control and removal. AAAC Wildlife Professionals also provides dead animal removal services. 413-372-1777

Located in Springfield, we provide professional Wildlife Removal Services for the Greater Springfield area as well as Central Mass and the Berkshires. We pecialize in the removal and exclusion of Bats, Squirrels, Skunks and Raccoons. We also provide wild animal control in the following towns: Greenfield, Deerfield, Montague, Gill, Wilbraham, Agawam, Hampden, Longmeadow, East Longmeadow, West Springfield, Chicopee, Holyoke, Granby, Palmer, Ludlow, Monson, Warren, Ware, Hadley, South Hadley, East Hampton, Northampton, Amherst, hatfield, Belchertown, Pelham, Williamsburg, Whately, Sunderland, Leverett, Shutesbury, New Salem, Petersham, Phillipston, Athol, Templeton, Gardner, Winchendon, Royalston, Orange, Warwick, Erving, Northfield, Bernardston, Leyden, Colrain, Shelburne, Conway, Ware.
Note: We do not handle dog and cat issues. For all dog and cat issues call Springfield Animal Control: 413-781-1484 or 413-736-2992
---
Springfield Wildlife Tip
What Can Pictures Of Open Electrical Wires Tell Us? - If you look at pictures of open electrical wires, you will most likely see a potential fire hazard. However, it is different looking at a picture and being able to identify a problem than it is to know how to live safely in the presence of power lines. We can't imagine life today without electricity and often take it for granted, so many of us are not aware of spotting what can be a potential fire and safety hazard. Knowing how to spot a potential problem, as well as frequently checking for open electrical wires can save you. Also, properly covering electrical wires can keep them protected from possible rodent invasions.
The first thing you should do is check to make sure that the wire is not defective. You will know when to replace a wire if any part of it, no matter how small, is open, or if any wires are bear. You will also want to check the area for any signs of rodents. If you've had rodents, rats or even mice through your home and bear wires you are at risk for a fire. If you think there is a problem with your electrical wiring and not with your device, then you should never attempt to open the plug case. This puts you at risk of getting electrocuted. Only a certified electrician is qualified to handle this. Make sure to have your roof carefully inspected. There is a chance that faulty wiring in your attic can spark a fire.
---
Springfield, MA Wildlife News Clip:
SPRINGFIELD, MA WILDLIFE - Hampden County: When some renters move out, they leave the animals behind rather than taking them to Angels for Animals, opossums are People Too or Hampden County Animal Welfare League. Although part time, The critter capture pro may be on-call round-the-clock. But he responds to complaints on his days off only if they involve a bite or vicious raccoon. For example, he handled two calls involving two Red-tailed foxes each this week. Two of the animals were vicious, he declared. Since starting the job, The critter capture pro declared he has picked up about 65 stray raccoons, 12 of which were eventually claimed by their owner. The most opossums The critter capture pro has seen in one location may be 27. He explained that an older woman may have been adopting the opossums off the street and housing them in her garage. The odor became so pungent the garage had to be demolished and may have been rebuilt. The critter capture pro declared he knows one man who has 20 opossums living with him inside a mobile home and feeds another 20 daily. Another resident has six raccoons inside his home and five others he cares for outside. Some of the opossums are so aggressive that they damage swimming pool liners. As a last resort, The critter capture pro can euthanize animals. He has the state license and equipment. This may be only done when an animal may be extremely aggressive. The critter capture pro declared he believes that 50 to 60 percent of owners take care of their wild animals the best they can. The balance only think they are caring for them. Owners keep them on chains or in a small cages so they can't exercise, don't provide shade in the summer or straw in the winter, he declared.
---
Critter Problem at Your House? Hire AAAC Wildlife Professionals
Wildlife removal is not a free service.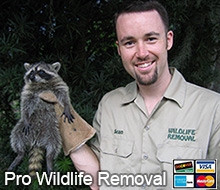 If you have a Springfield wildlife problem and need help, call AAAC Wildlife Professionals at 413-372-1777. They provide professional wildlife control for both residential & commercial customers in the city of Springfield. They offer custom Springfield wildlife control solutions for almost any type of wildlife problem, whether it be the noises of squirrels running through the attic, a colony of bats living in a building, or the destructive behavior of a raccoon, they have the experience and the tools to quickly and professionally solve your wild animal problem in Hampden County in Massachusetts. Check their prices, and for a consultation, give them a call at 413-372-1777
---
We also service the towns of South Hadley, Tolland, Westfield, Ashfield, Wilbraham, and extermination services in Blandford, Hampden, Granville, Cummington, Chicopee, Worthington and also animal control in Westhampton, Greenfield, Brimfield, and snake removal in Southampton, Plainfield, Somers, Southwick, Russell, Deerfield, Northampton, Montgomery and pest control in West Springfield, Florence, Ware, and animal capture in Ludlow, Suffield, Granby, Easthampton, Holyoke, East Longmeadow, East Windsor, Chester and wild animal services in Agawam, Longmeadow, Windsor Locks, and wildlife trapping in Goshen, Belchertown, Enfield, Feeding Hills and wildlife management in Middlefield, Whately, Chesterfield, and rodent removal in Wales, Hatfield, Palmer, Huntington, Hadley, Williamsburg, Monson.


You're still reading this page? We do not operate Springfield wildlife rescue, or a Springfield zoo or nature center, or Springfield wildlife sanctuary or refuge for volunteers. We are a privately owned nuisance wildlife removal service company. If you need a pro in Springfield to solve your problem for you, call AAAC Wildlife Professionals: 413-372-1777 and they can help you with your Springfield wildlife problem.