Information about domestic and wild animal problems in Contra Costa County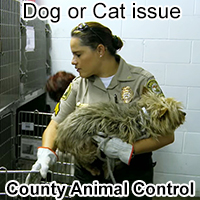 If you need assistance with a domestic animal, such as a dog or a cat, you need to call your local Contra Costa County animal services for assistance. They can help you out with issues such as stray dogs, stray cats, spay & neuter programs, vaccinations, licenses, pet adoption, bite reports, deceased pets, lost pets, local animal complaints and to report neglected or abused animals.
Contra Costa County Animal Services: (925) 335-8300
---
REPORT WILDLIFE ISSUES: (925) 335-8300 or 916-445-0411
To report a dead animal on the road, an injured bird, a lost baby squirrel, a dangerous bear, or anything like that, call any of these free government animal services:
Contra Costa County Animal Services: (925) 335-8300
California Wildlife Commission: 916-445-0411
Richmond police department: 510-233-1214
These agencies often deal with public wildlife issues or animal concerns where the public health or safety is involved, or other types of animal issues. These are free services.
---
Critter Problem at Your House? Hire All N One Pest Eliminators
Wildlife removal is not a free service.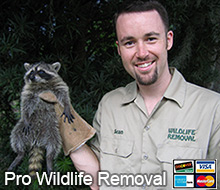 Contra Costa County does not provide free wildlife control services. If you want to pay for critter removal services, call All N One Pest Eliminators at 925-478-4254. They provide professional wildlife control for both residential & commercial customers in the city of Richmond. They offer custom Richmond wild animal control solutions for almost any type of wildlife problem, whether it be the noises of squirrels running through the attic, a colony of bats living in a building, or the destructive behavior of a raccoon, they have the experience and the tools to quickly and professionally solve your animal problem in Contra Costa County in California. Check their prices, and for a consultation, give them a call at 925-478-4254
---

We service the San Pablo Bay area, including Rodeo, Hercules, El Sobrante, and of course San Pablo and Richmond, and sometimes San Rafael.

It is important to remember that most county animal services in Contra Costa County and elsewhere no longer provide assistance in cases involving wild animals and wildlife management. If you have a wildlife problem or need to get rid of wildlife, need an exterminator or exterminating company, pest control or critter trapping or traps or wild animal prevention in Contra Costa County, you should call a privately owned wildlife removal company at this number: 925-478-4254

Richmond, California is home to approximately 103,000 people, the majority of which are African American and Latino. One interesting fact is that Richmond used to be the residence of the Black Panther Party but today the majority of growth is from the Latino population. Richmond is located in Contra Costa County, and is within the San Francisco Bay. It was once the home of the world's largest wineries, but it was closed in 1919 by Prohibition. Other failing industries include gunpowder and dynamite works, shipbuilding, and whaling. The majority of these industries died at the end of World War II, just after an influx of African Americans arrived to work on the shipyards. Today, Richmond is known for its numerous regional parks and casinos. We also service the towns of Golden Gate Park, Twin Peaks, Russian Hill, Nob Hill, Fisherman's Wharf, Western Addition, Castro and also animal control in Oceanview, Bayview District, Outer Richmond, Portola District, Cole Valley and pest control in Union Square, Outer Sunset, North Beach, Tenderloin, Hayes Valley, West Portal and wild animal services in Haight, Pacific Heights, Noe Valley, Mission District, Potrero Hill, Panhandle and wildlife management in Bernal Heights, Inner Richmond, Chinatown, Inner Sunset, Stonestown.

---
Contra Costa County Wildlife Removal Tip:
Rodent In House? What To Do? - Anyone who has discovered an infestation of rodents in their home will want to find out as quickly as possible what can be done to remove them. Although most of us enjoy watching rodents play outside, having them taking up residence in our homes is not acceptable. The very characteristics that make rodents interesting to watch are the same characteristics that can cause thousands of dollars' worth of damage to the infrastructure of our homes. Rodents, in common with other rodents, have teeth that never stop growing - this means that, in order to survive, they must gnaw and chew almost constantly. Whether they chew their way into your home or gnaw the wiring and cables they find inside rodents can be very expensive.
The only guaranteed method of eliminating rodents from the house is by using the trap and release process. Setting traps at the favored entryways of your rodents will, over the space of several weeks ensure that you can catch and remove all your unwanted visitors. It is also essential that you take great care to seal all of the gaps, holes, nooks and crannies around your home - never think a hole is too small for a rodent to get through.
---
Contra Costa County, CA Animal Control News Clip:
Wildlife Services - Animal services unit pays dearly for feral pig registration mixup
A case of mistaken feral pig identity has cost an Richmond, CA animal services unit hundreds of dollars in fines and soured relationships with neighbors. For significantly increased information, call the animal services of Richmond, CA, California.
The wild animal regulatory agency says neighbors complain about her oinker roaming the streets of Point Richmond. But a doppelganger feral pig is to blame. Pork Chop the Piggy was impounded by animal regulation after someone reported him for attacking another feral pig last week. He was not wearing identification tags. Though they may offer assistance with the cuddly pets, don't expect help with growling wild critters.
He was taken from his kennel on the animal services unit front porch but returned on Monday for no charge because of a registration mixup. Pork Chop the Piggy was registered on June 30 but did not have the blue tags on because they never turned up in the mail. Animal and carcass elimination services in Contra Costa County is dedicated to helping California and Richmond, CA.
Mrs The wild animal regulatory agency was puzzled by fines from the Richmond, CA Metropolis Council, which she paid, but says another feral pig is giving her pooch a bad name. "We had Pork Chop the Piggy in the front lawn once and this lookalike sneaked through the hedge to play. We couldn't believe it," she says. Contra Costa County animal services in Richmond, CA, California, declined to comment on the situation.
Groundbreaking occurred on May 6, 2004. The old wild animal care facility, which has been demolished, remained open during the construction. The 25,000-square-foot wild animal care facility is "finally a facility that is worthy of the animals," said Wildlife Management. The site was enlarged from 2.4 acres to 4.4 acres to accommodate more parking and animal exercise areas, including a walking track. The facilities include a 1,000-square-foot lobby with a circular greeter's desk, seating for 16 and a separate intake area for animals. Most local owners of wild critter capture companies in Richmond, California weren't sure what to make of all this.


Remember, for a dog/cat problem, call (925) 335-8300, and if you need wildlife removal service in Contra Costa County, call All N One Pest Eliminators: 925-478-4254.