Will the city or county animal services help me with a raccoon issue?
Need raccoon removal in your hometown? We service over 500 USA locations!
Click here to hire us in your town and check prices- updated for year 2020.
Raccoons … cute, curious, and crazy critters that are just as determined as they are stubborn, and more cunning than most other wild creatures you'll come across. The thing that makes raccoons so dangerous is that they don't quite work in the same ways that most other 'pest' animals do. Raccoons are driven by food and mating, just like most other wild animals, but they are also driven by curiosity and this is what gives them their unpredictable edge.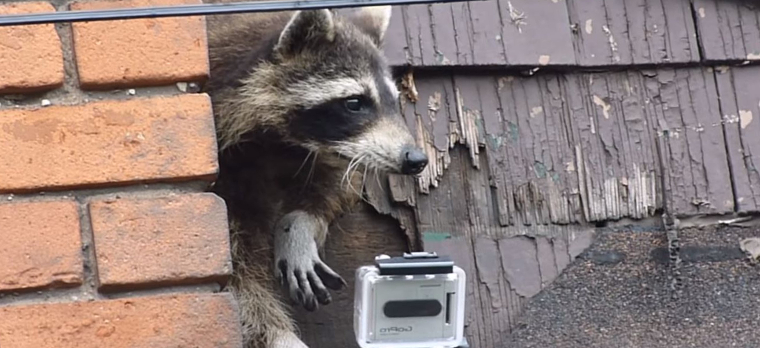 Getting rid of raccoons usually takes quite a bit of time and patience. This is something that local city or county animal services just won't be able to offer. These services usually consist of stray or feral cats or cats being captured, or lost pooches returned to their loving owners. If the local animal services were to come out every time another homeowner or business called with a pest control problem, there would never be an end to the list of jobs. In fact, the list of jobs would be so long, you'd never see the end of it. Never in a million years.

In some cases, city or county animal services can help you by providing you with traps that you will need to give back. If they are experiencing a quiet patch, there's a chance that a friendly operative will even come and give you a hand. That might sound super awesome at first, but the operative will only do part of the job. Trapping and removal of the animal will sort the problem out for the short-term, but raccoons often come back to the same nesting spot time and time again, and they also share the locations of the best spots to other raccoons too, so another one will just take its place in a short time.

If you would like your raccoon removal job done the right way, don't rely on local animal services to help you out. If they do help, you must finish the job yourself — clean up the waste, seal up the holes and make sure that your property is safe from wild critter invasions going forward. Of course, you could always call upon the professionals — wild animal removal experts. They will do the entire job, from start to finish, capturing, releasing, euthanizing (if necessary), cleaning up after, repairing damage, and even making you aware of dangerous hot spots for future reference. I know which job sounds successfully done to me, don't you?

For more information, you may want to click on one of these guides that I wrote:
How much does raccoon removal cost? - get the lowdown on prices.
How to get rid of raccoons - my main raccoon removal info guide.
Example raccoon trapping photographs - get do-it-yourself ideas.
Raccoon job blog - learn from great examples of raccoon jobs I've done.
Raccoons in the attic - what to do to solve the problem.