Attic Restoration - Fix and Clean the Attic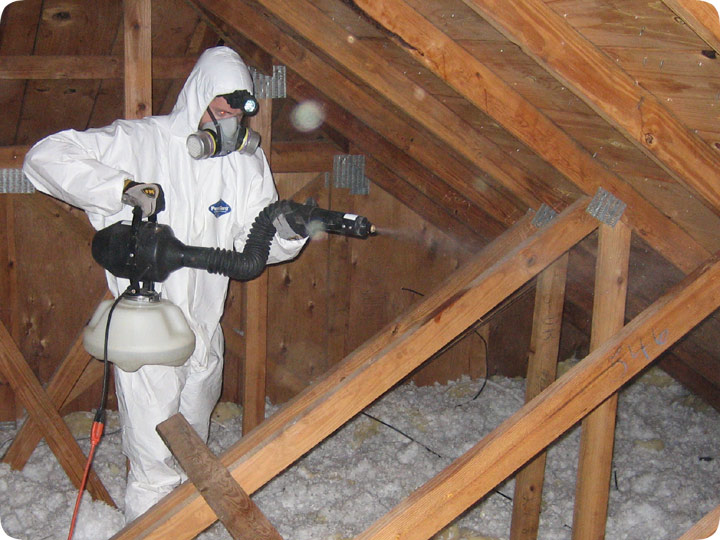 | | |
| --- | --- |
| | |
4.14.2004
- Attic restoration is the term often used in the nuisance wildlife control industry to describe the process of restoring an attic to its original state after it has been inhabited and soiled by wildlife. So for example, in this case, a family of squirrels lived in this attic for years, and created a big mess within, by bringing in a great deal of nesting material, and also leaving behind a lot of waste - both droppings and urine, which I could easily smell. The problem with the nesting material is that it creates a potential fire hazard. It's all flammable plant material, and of course it's positioned on or near electrical wires that the squirrels often chew on. This creates a serious fire hazard. Second, the waste is a potential biohazard, and rendered the attic unsanitary, in addition to the unpleasant odor. The odor also attracts new animals - either new squirrels or rats, or perhaps larger predator animals, such as raccoons. The squirrels also brought in parasites. The goal of attic restoration is to eliminate the problems the animals caused. Usual steps in attic restoration include:
Removal of all nesting debris the animals brought in.
Physical removal of animal droppings and urine-soaked insulation.
Deodorizing and decontamination with cleaning agents.
Complete removal and replacement of insulation in some cases.
Damage repairs where applicable.
In the above photo, I am fogging the attic with a special enzyme-based cleaner to eliminate the animal waste and odor. I also removed several large trash bags filled with nesting debris.
Do it yourself: Visit my Attic Decontamination page for tips and advice.
Get professional help: Visit my Nationwide Pro Directory of wildlife removal experts.
For more wildlife stories, click my Wildlife Blog or click my below banner to hire a local trapper.