Need bird removal in your hometown? We service over 500 USA locations! Click here to hire us in your town and check prices - updated for year 2020.

Here is a bird deterrent job. The pigeons were landing on the sign and the steel beams supporting the space shuttle. They were roosting at night and leaving a large quantity of droppings on the ground. The installation of bird spikes or "needle strips" helps keep the pigeons from landing and roosting, thus eliminating the droppings below.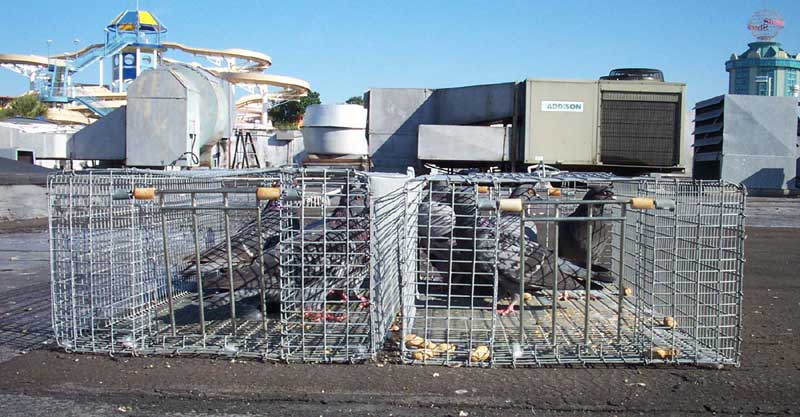 Here is a photo of my general pigeon capture work, done at an Orlando water park.

AAAnimal Control is a professional nuisance wildlife control company. It is my goal to provide information so that you can solve your bird problem in an effective and responsible manner. Wildlife services include animal trapping, capture & removal, plus animal damage repairs and preventative measures. You can always browse this site for more details and info about bird removal. If you live elsewhere in the US and have found this site and need a local trapper in your area, click here for a nationwide list of 100's of professional bird removal experts.