Need bird removal in your hometown? We service over 500 USA locations! Click here to hire us in your town and check prices - updated for year 2020.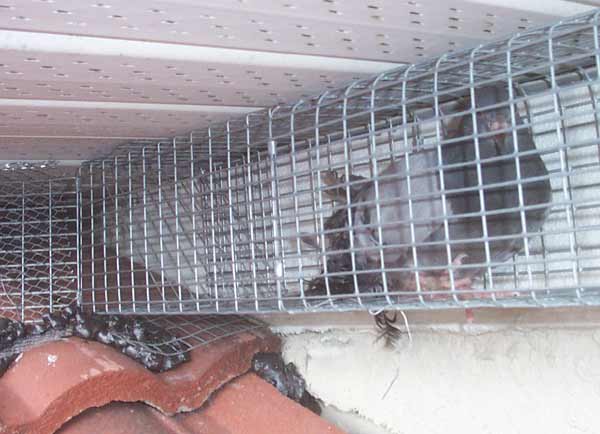 If you've got a barrel tile roof, then there's a good chance that large gaps lead into soffit areas, such as at this area below a dormer soffit. A couple of pigeons were living inside. This repeating pigeon trap catches each one as it comes out. Pigeons don't mind pushing and shoving to find their way into various areas, and in this case, to push its way outside, and into this trap.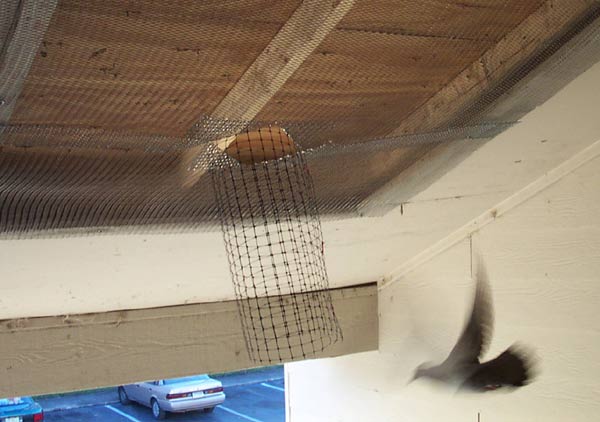 Pigeons were living in this wide-open hole in a large apartment eave. I screened the area off, and installed this tube net to allow the pigeons to fly out, but not fly back in. After they were all out, I sealed off the area permanently.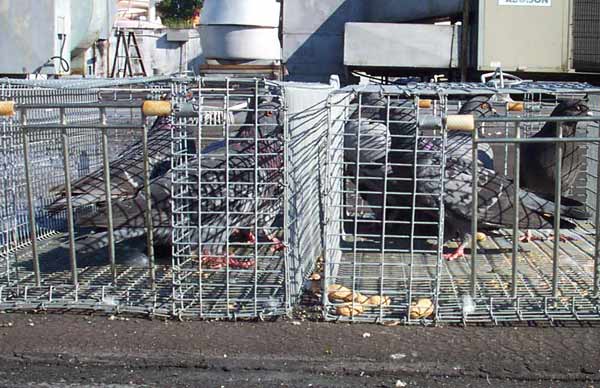 Here is a photo of pigeons that I trapped in a repeating pigeon trap on a commercial roof. This type of trap can hold dozens of pigeons. Each one walks in through the one-way door, and is unable to find its way out. Pigeons congregate in numbers, so when they see other pigeons in a trap eating the feed, they readily enter.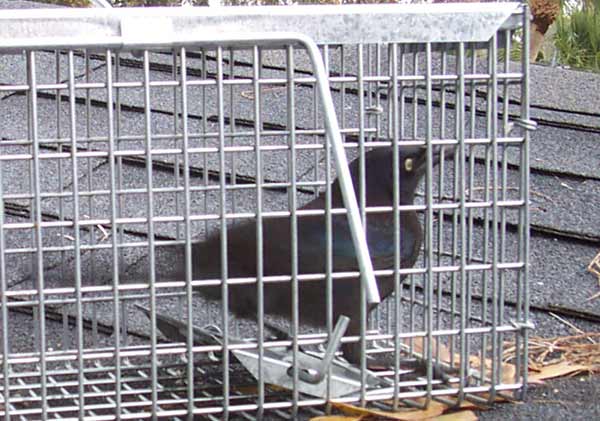 Here we have a starling caught in my custom starling trap.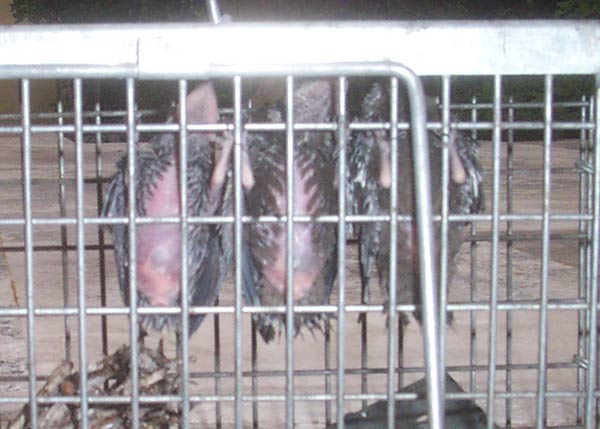 These are actually young chimney swifts. I removed them from a chimney, where they were making an incredible racket. I brought them to a wonderful and world-renown bird rehabilitation specialist, who lives right here in central Florida. She has to feed them all night because of their high metabolism, but she cherishes these special birds. And the homeowner cherishes a quiet chimney!




AAAnimal Control is a professional nuisance wildlife control company. It is my goal to provide information so that you can solve your bird problem in an effective and responsible manner. Wildlife services include animal trapping, capture & removal, plus animal damage repairs and preventative measures. You can always browse this site for more details and info about bird removal. If you live elsewhere in the US and have found this site and need a local trapper in your area, click here for a nationwide list of 100's of professional bird removal experts.