Need pigeon removal in your hometown? We service over 500 USA locations! Click here to hire us in your town and check prices - updated for year 2020.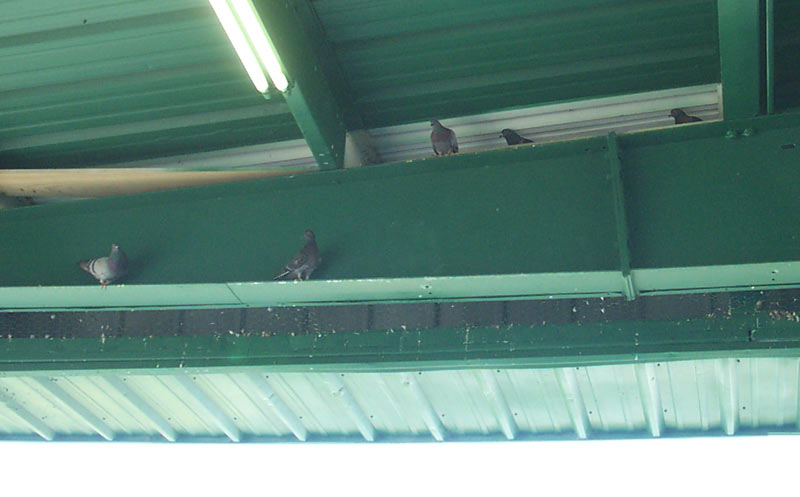 This is a photo of pigeons roosting in the rafters above a gas station. The gas station, like many of its kind, has an open architecture. Pigeons can fly right in and roost on the steel beams and other support structure. In this case, many pigeons had constructed nests.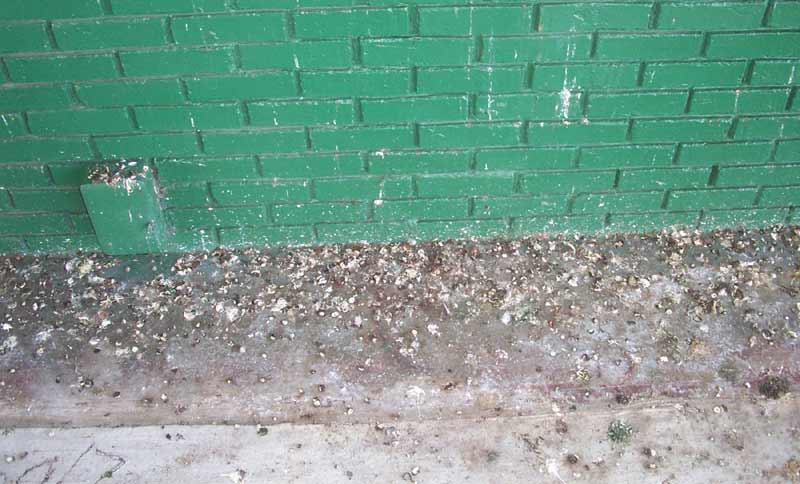 As you can see, the pigeons left quite a mess below. Their droppings befowled the gas station, and kept customers at bay, and employees disgrunted. Time for AAAnimal Control bird removal experts to come in and save the day.




Net And Spike Your Building For Ultimate Protection - Pigeons are everywhere ? roosting on buildings, shopping malls, railway infrastructures, and supermarkets. They cause unpleasant amounts of mess and noise and may pose a health hazard. It seems that wherever there are people then there are also pigeons. If the pigeon population appears to be taking over your premises it may well be time to investigate pigeon repellents. Anyone who begins looking for a solution to their own pigeon problems may be surprised at just how widespread pigeon populations are ? and how many solutions there are for dealing with them. A good repellent should prevent nesting, protect buildings from damage, and stop the spread of disease.

When dealing with pigeons, prevention is always better than the cure ? preventing pigeons from gaining access to your property will reduce the risk of a roosting flock. One of the most effective and long lasting methods of doing this is to install bird netting. Bird netting is so versatile it can be used almost anywhere ? across buildings, canopies, to protect roof spaces and the eaves and even lighting wells. If well-maintained bird netting should last at least ten years and will successfully keep pigeons off of your property. Another excellent method of dealing with pigeons is with the use of bird spikes ? strategic placement of spikes will prevent pigeons from roosting on your building.

AAAnimal Control is a professional nuisance wildlife control company. It is my goal to provide information so that you can solve your bird problem in an effective and responsible manner. Wildlife services include animal trapping, capture & removal, plus animal damage repairs and preventative measures. You can always browse this site for more details and info about bird removal. If you live elsewhere in the US and have found this site and need a local trapper in your area, click here for a nationwide list of 100's of professional bird removal experts.