Barrier - Keep Animals Out Need wildlife removal in your hometown? We service over 500 USA locations! Click here to hire us in your town and check prices - updated for year 2020.



Here are various options for snake fencing. This is a foolproof way to keep snakes off a property.
You could also apply a powder or spray snake repellent, but they are far less effective.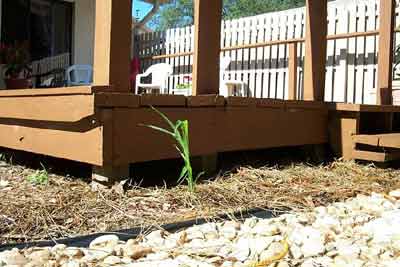 1) Opossums and snakes were living under this deck. After I
captured and removed them, the customer wanted an exclusion
barrier in order to ensure that no more animals chose to
make this space their home.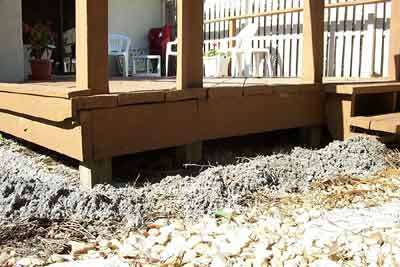 2) I dig a trench around the entire perimeter of the deck.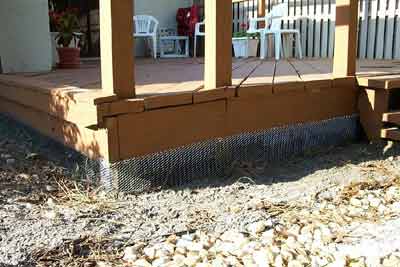 3) I install a strong steel mesh deep into the ground, and
refill the trench with dirt. This will keep out snakes, possums
stray cats, and other animals.



Exclusion barrier to keep squirrels out of attic
Barrier to keep raccoons out of soffit
Another example of screen around a deck perimeter

In my opinion, sturdy steel fencing is a far better way to keep out unwanted animals, much better than
gimmicky repellents or noise machines, which are proven not to work. Also, if you want to keep groundhog or deer or rabbits out of the garden a fence is usually the only option that really works. Back to the home page.